Minderest becomes GfK´s principal pricing partner worldwide.
Request a demo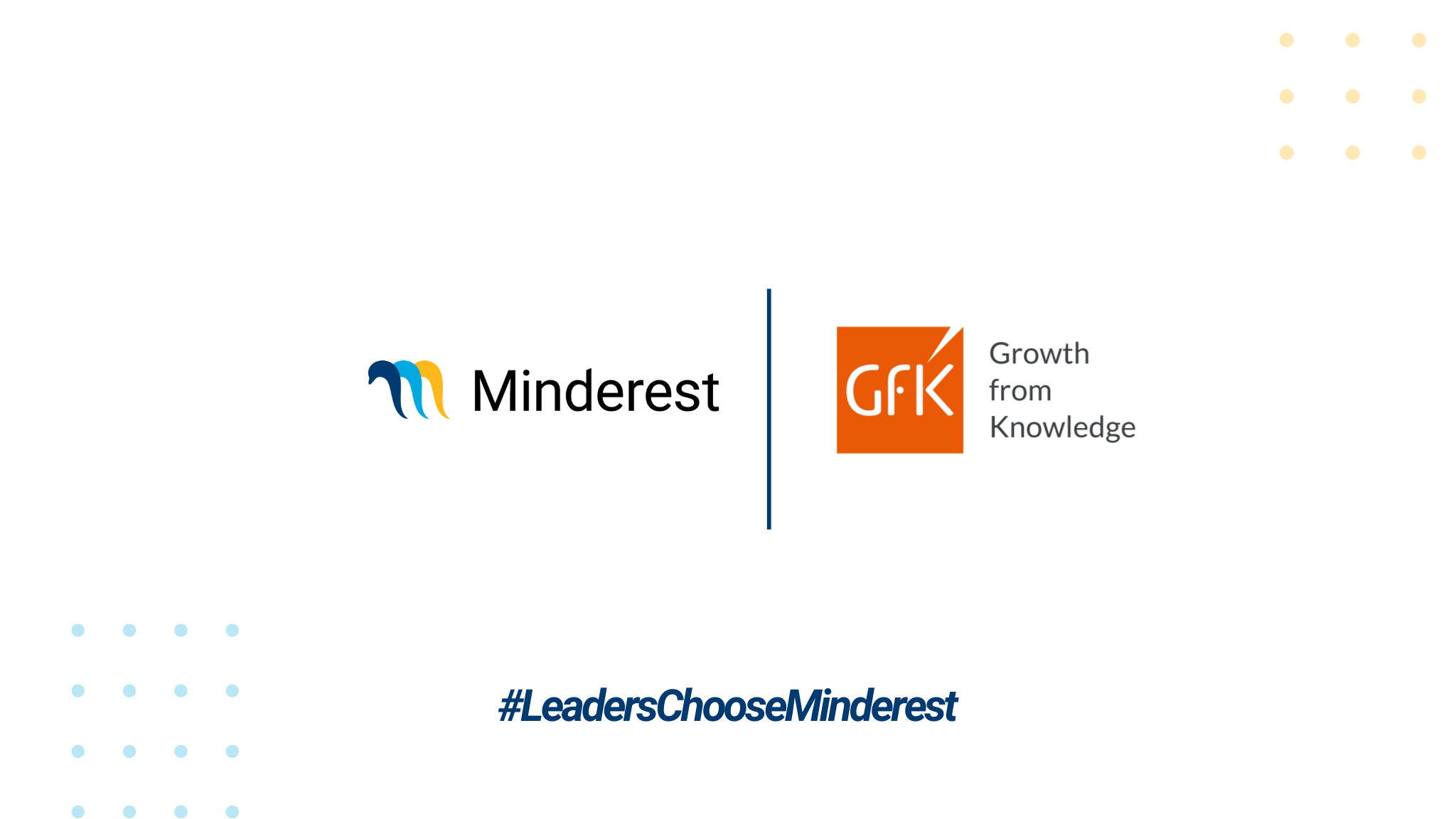 GfK, one of the leading companies in consumer goods market data and research, has selected Minderest as its principal pricing partner worldwide. Minderest outperformed other market solutions after a rigorous selection process where data quality and tool potential were key to their choice.
GfK and Minderest, both experts in retail pricing, team up to enable better, data-driven, product pricing for e-commerce. Thanks to this partnership, retailers and brands worldwide can benefit from the combination of two experts in retail, GfK and Minderest, and from this powerful pricing solution.
The new offering provides a comprehensive view of the consumer goods market evolution, integrating physical point-of-sale data and accurate pricing from online channels (including mobile Apps), as well as recommendations for smart price optimizations. This is crucial knowledge for decision-makers allowing them to know which products were sold where, under what conditions, and at what price.
"Pricing in e-commerce is very dynamic and requires up-to-date data at all times," comments Antonio Tomás, CEO at Minderest. "We consistently extract high-quality data from the top e-commerce websites, providing decision-makers with maximum visibility into pricing in the market. We are pleased to be able to make this available to an even wider audience through our collaboration with GfK."
"The combination of daily prices with longer-term insights into consumer-accepted retail prices offers both retailers and manufacturers a whole new depth of data for tactical decision-making," said Michael McLaughlin, Vice President, Global Retail at GfK. "It's also a key consideration for sales and margin development. With our new partner Minderest, we will provide unrivaled pricing insights."
This new milestone in Minderest's history reinforces the company's positioning as the leader in Enterprise Pricing.
Find out how Minderest can take your business to the next level.
Contact our pricing experts to see the platform in action.