Textile industry success case study: Competition analysis and price optimization
Request a demo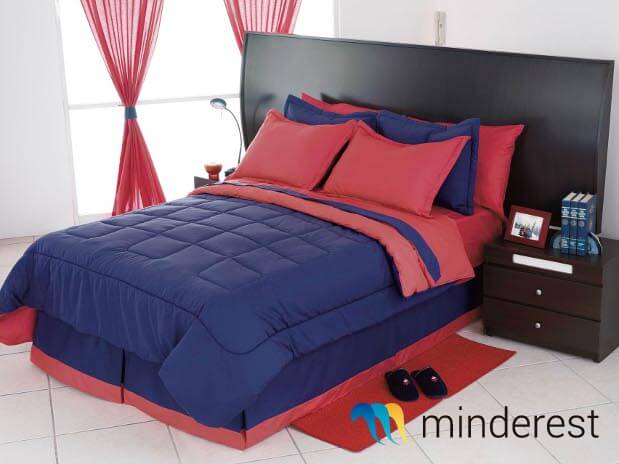 We are glad to present a success case study in an industry we had never worked for before. We are talking about the textile industry, a really complex world when it comes to analysing competition, mainly because of the great variety of manufacturers, models, similar products and the concept of size.
Success case study in competition analysis 
Industry: Textile.
Target: E-commerce.
Client number of products: Up to 2500.
Number of competitors: Up to 5.
Plan: Professional.
Requirements: To obtain competition stock and prices information. Make a comparison between client products and competitor products, distinguishing between identical and similar products, enabling the client to filter those more expensive and those cheaper. Also show in a graphic manner, in which products the client is cheaper or more expensive by catalogue category. 
Goal: Analyze top 5 industry players. These companies will be monitored daily and the client will be notified when there is a price change on the competition or when they run out of stock.
Challenge
The textile sector is complex in terms of monitoring because of the variety of models and sizes, and also as there are different products which are very similar. Are those two curtains the same? Are they different or very similar? This is the great difficulty we are facing.
Our algorithm has been able to identify brands, families, models and sizes in order to determine identical, similar and different matchings.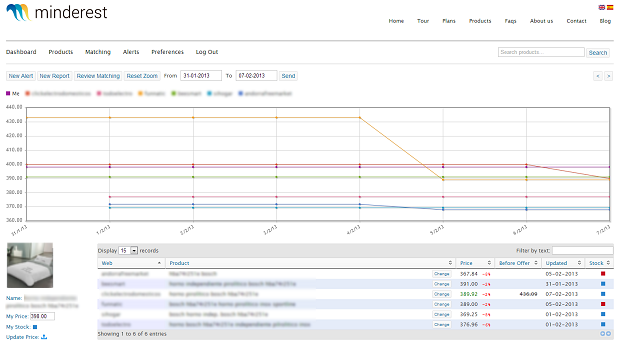 Solution
By processing Competitors catalogues enough information is obtained to determine which are each product main attributes: brand, family, model and size. This information is used in the matching procedure, obtaining the following results:
13.649  monitored products in the competitors
1.881  client products related to the competition 
7.431 price monitored daily
7.431 stocks monitored daily
2.039 offers monitored in the competition
Determine which of the 5 competitors is more important for the client, in terms of item coincidence.
Determine which competitors are in general more expensive or cheaper than the client.
Determine the % of stock each competitor has
Determine which products are offered by competitors and not by the client
Set alerts which will notify any competitors price or stock change
Benefits
The client will be able to make a complete price revision on the whole catalogue in an express time
Update and true data, enabling the client to decrease those prices who were too high, increasing its sales and increase those prices who were to cheap, increasing its net profit margin
More successful promotions and marketing actions, thanks to a right price strategy
The client knows which products are offered by its competition and not by him, so he can order them to his suppliers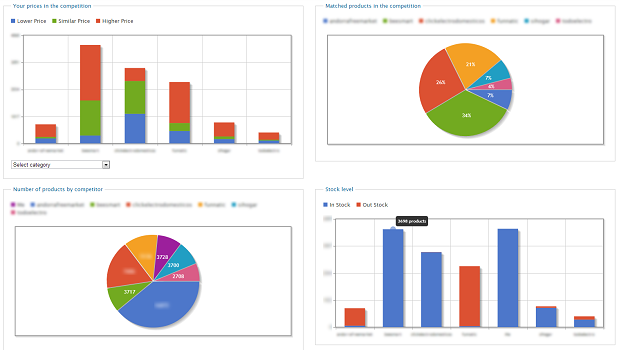 Find out how Minderest can take your business to the next level.
Contact our pricing experts to see the platform in action.