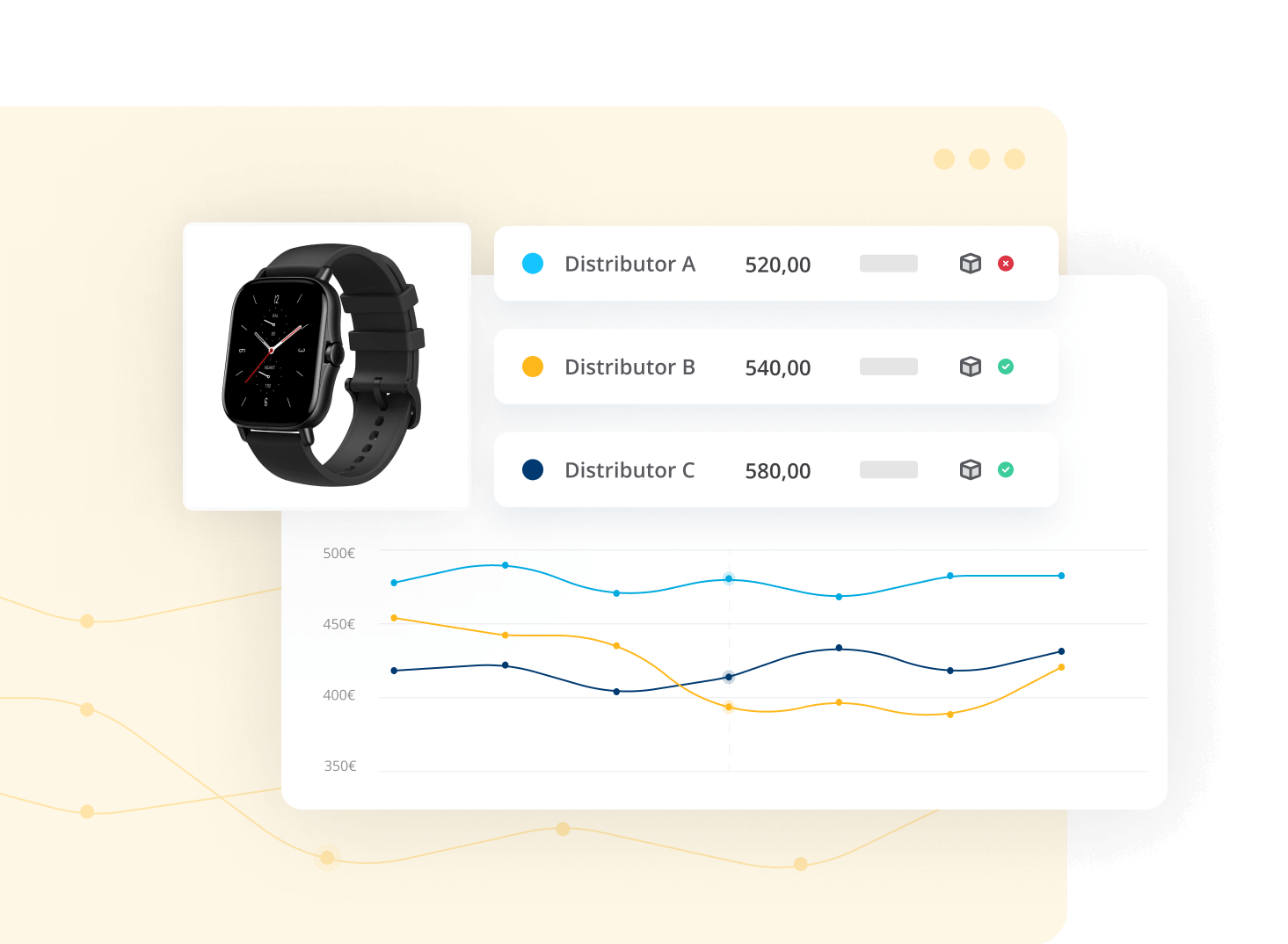 Find out your distributors' current prices
Identify deviations from the MSRP with access to retail price data for each product, and spot potential violations of your MAP policy.
Set alerts to notify you of promotion launches, price changes, or when stock runs out, etc.
Track the location of all the players selling your products and spot unauthorized distributors fast.
Monitor how they sell your brand
Look beyond pricing and find out how distributors display your brand's products. Save time reviewing and analysing by having all the data at your fingertips in one tool.
Check each product file attribute, for example, name, photos, description etc., and approve or reject each attribute to see each retailer's content compliance percentage.
Extract the entire product range from any e-commerce where you want to conduct a market study and review your brand's presence. Monitor everything from product images and descriptions to ratings and reviews.
Watch our platform in action
How to monitor your distributors.
How to stay on top of what your competitors are doing.
How to improve your brand positioning.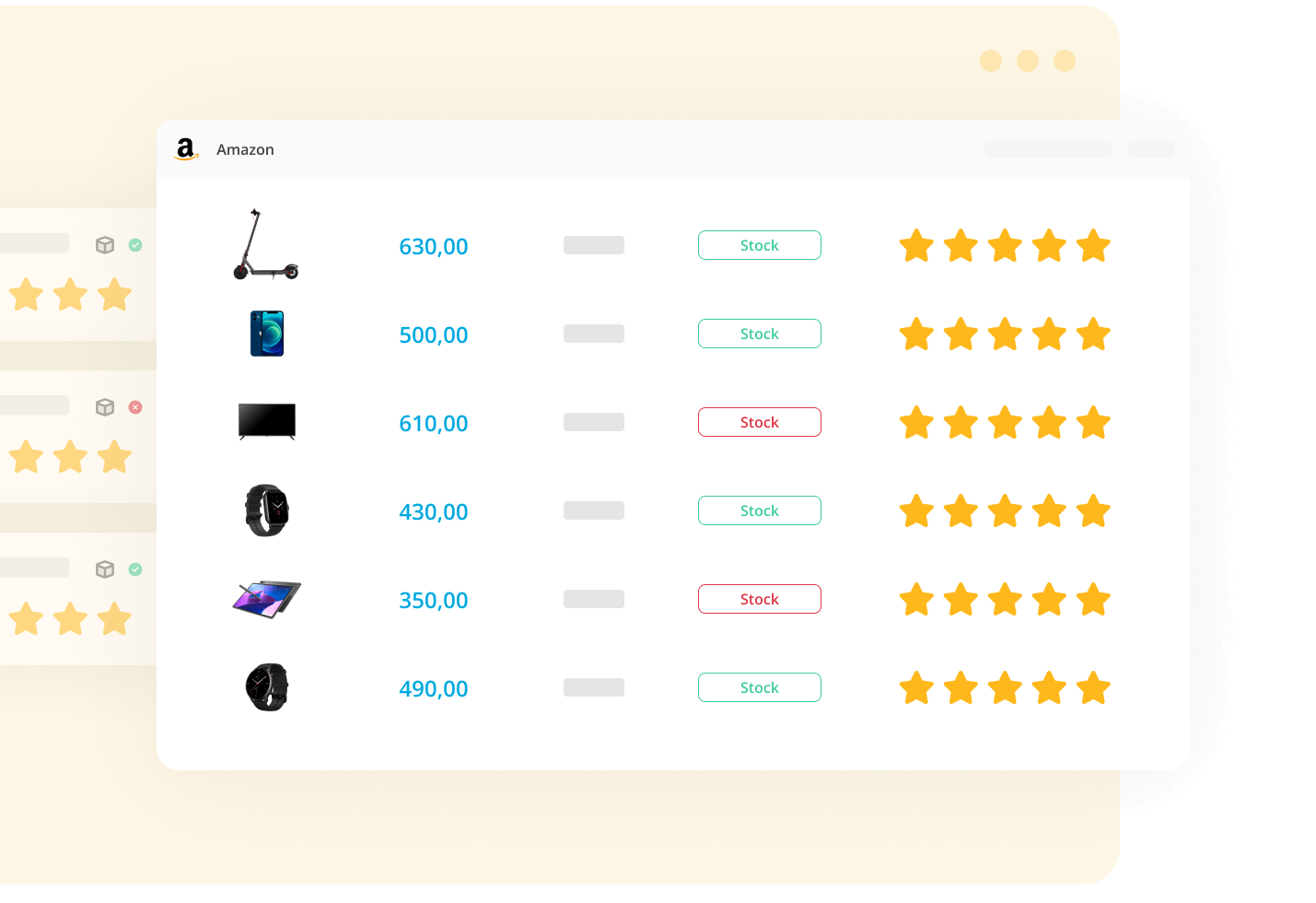 Keep track of your competitors
Access each retailer's entire catalogue to find out if your competitors have more items listed, and if so, what they are, their selling price, and whether they are in stock. You can filter by product type, brand, and category to find out each brand's positioning; you also have access to the price history to discover the minimum and maximum prices displayed over time.
Compare equivalent products from different brands
Find out the retail prices for equivalent products from other brands. Compare your products and those with similar characteristics from different brands or manufacturers. With simple colour coding, find out if your price is the same, above, or below, and the product's rating with each retailer.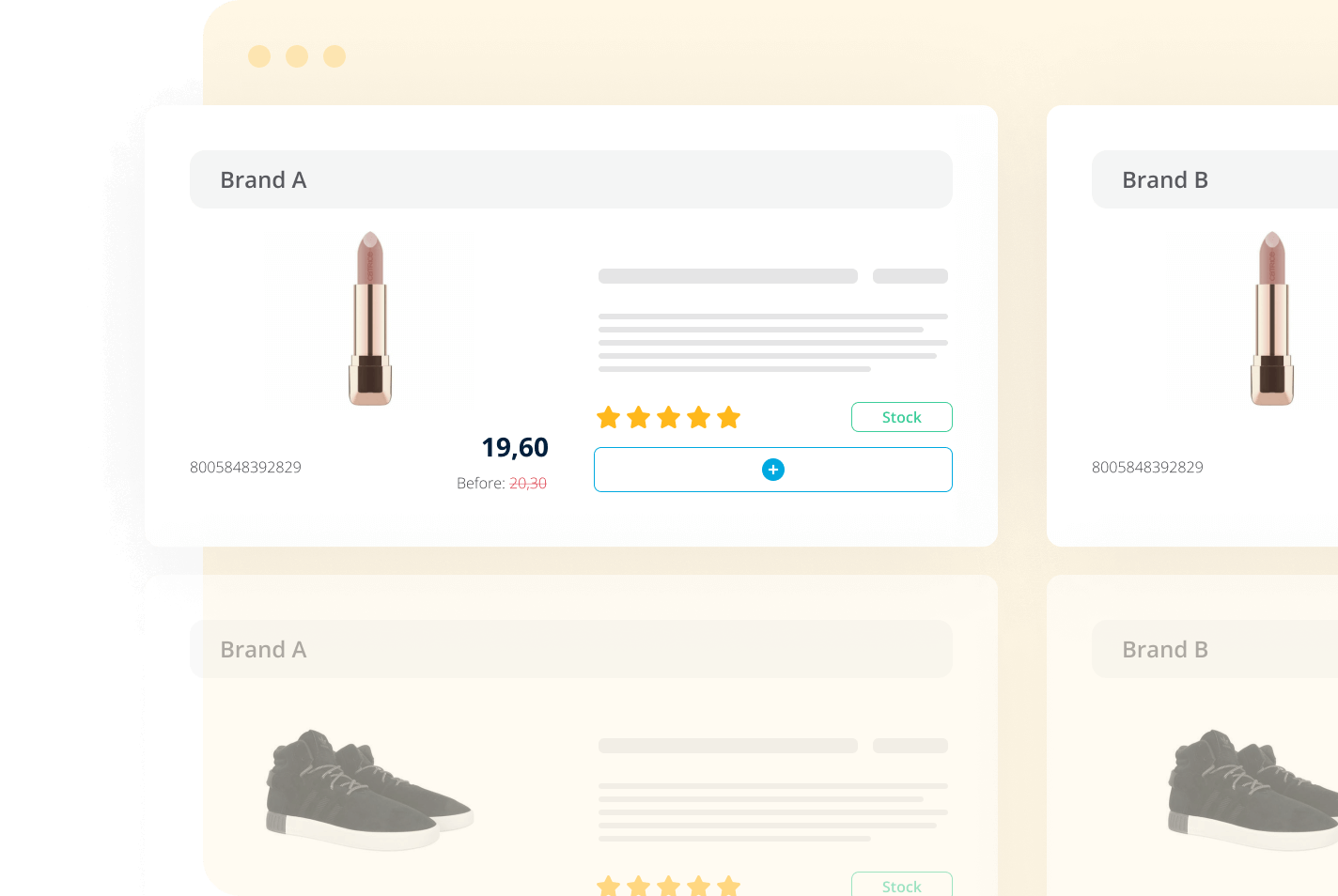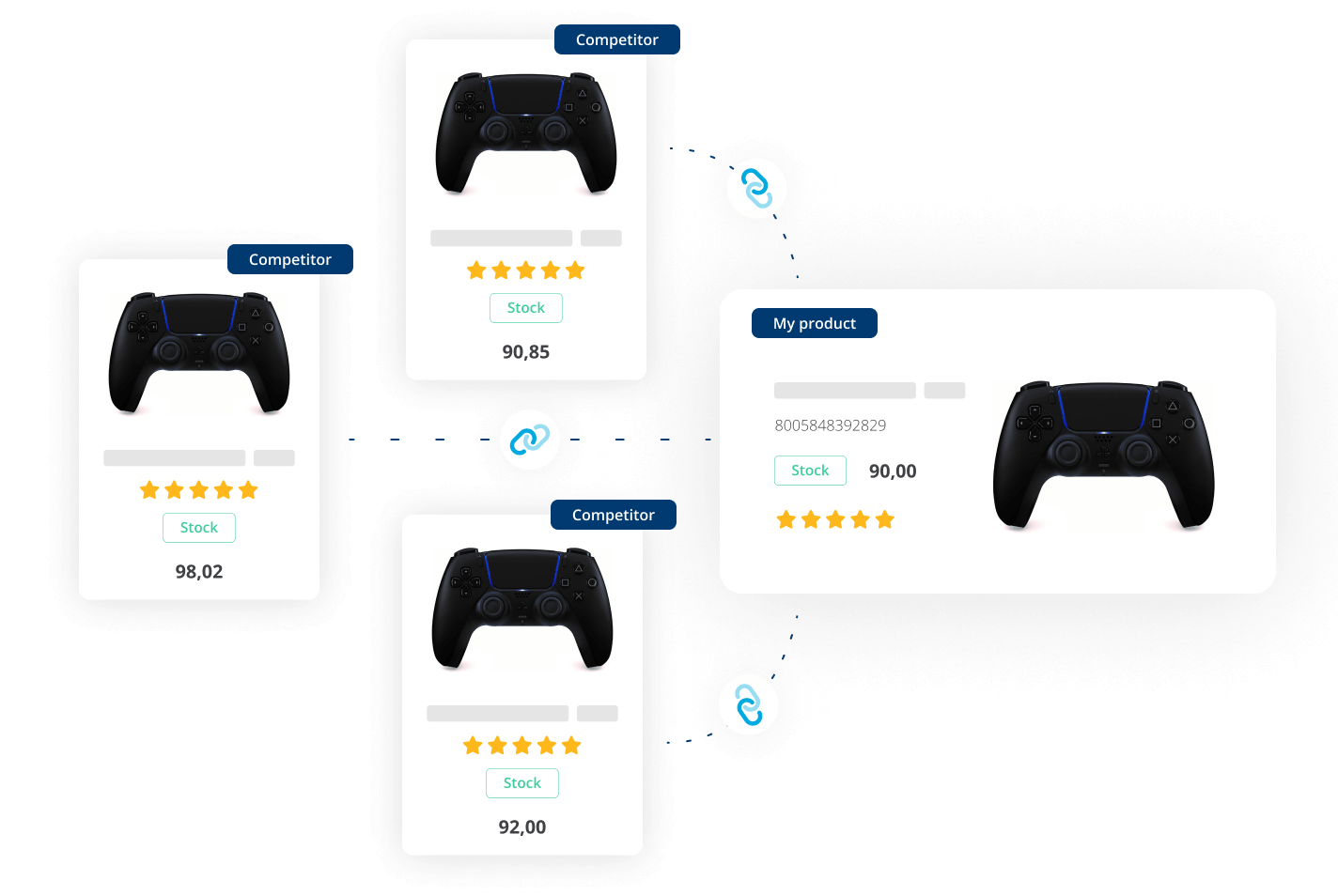 Get accurate matching even without product codes
We guarantee accurate matching because we have the best technology and team:
The most advanced artificial intelligence matching algorithm on the market.
Manual matching to go beyond the reach of technology. Manual matching can be managed by our team of matching experts or any member of your company within our platform, for maximum matching accuracy, even without an EAN or UPC code.
Maintain a constant and up-to-date flow of data
See all critical information wherever it's most useful for you, whether in our tool with fully customizable, intuitive dashboards or by automated integration into a Business Intelligence solution or your company's ERP.
Keep your team's fingers on the pulse with comprehensive and intuitive personalized reports. Set alerts about changes to prices, stock and relevant promotions in your distribution channel and receive an email notification whenever they occur.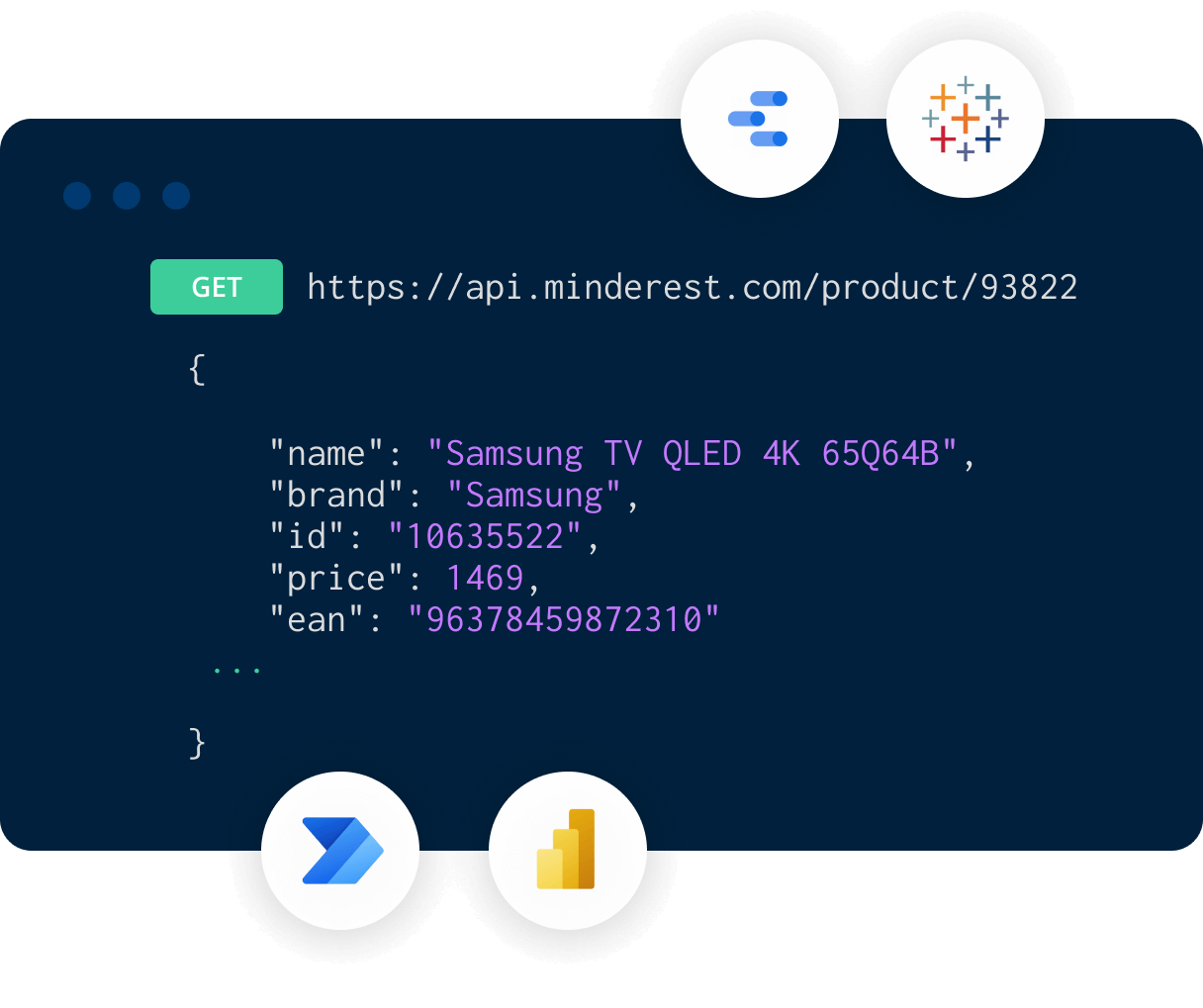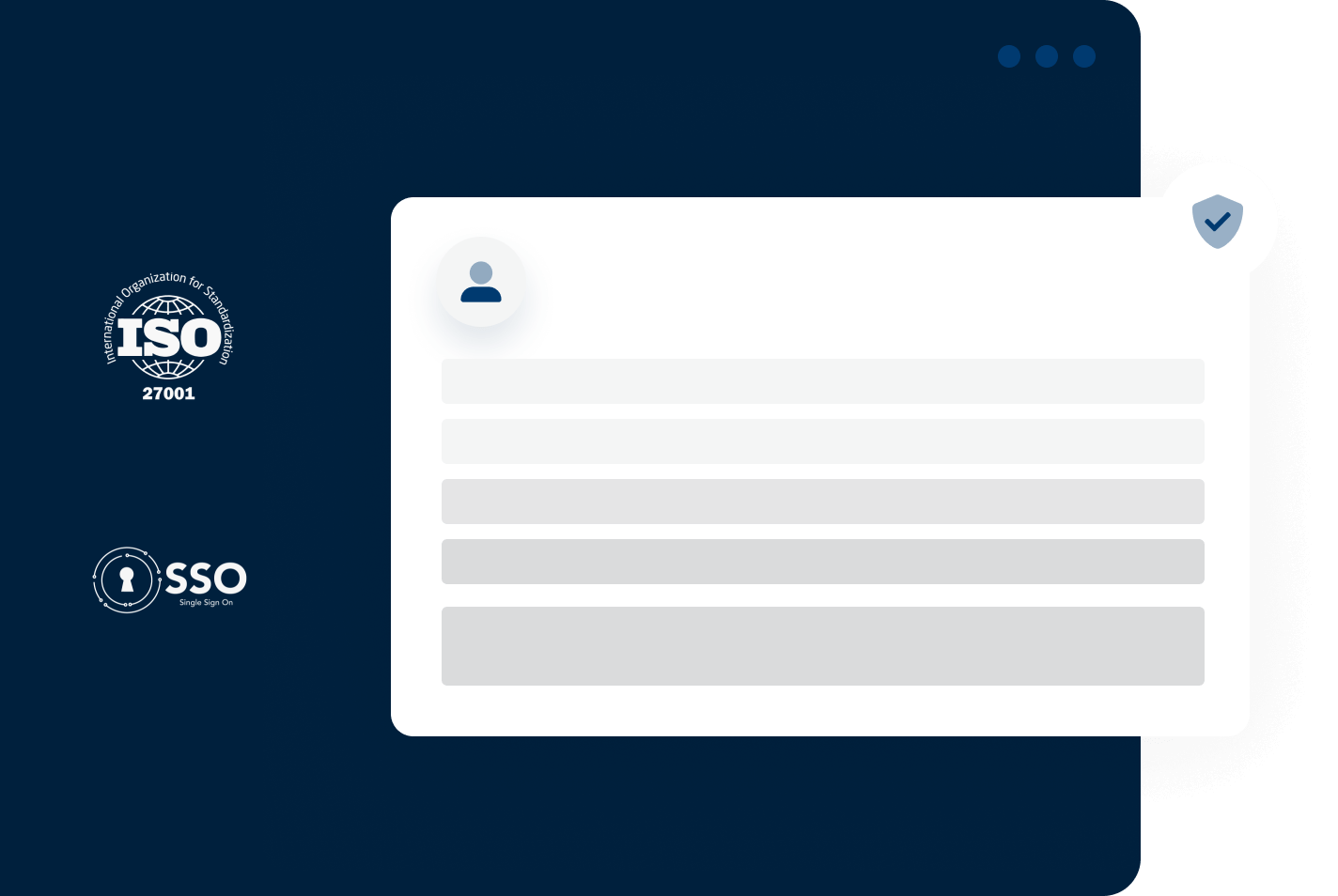 We guarantee quality data and safe processes
Our data is accurate, comprehensive, consistent, reliable and up-to-date, so that you can rely on your analysis.
Our Information Security Management System follows the guidelines of the ISO 27001 standard that guarantees the confidentiality, integrity and availability of all data.
We use a Single Sign On authentication process that prevents password entry errors that often contribute to cyberattacks.
Minderest customers achieve their goals
More than 100 leading brands put their trust in Minderest to make their pricing decisions.
Find out how Minderest can take your business to the next level.
Contact our pricing experts to see the platform in action.