MAP & MSRP Monitoring
Recommended price and stock monitoring for brands and manufacturers
Request a demo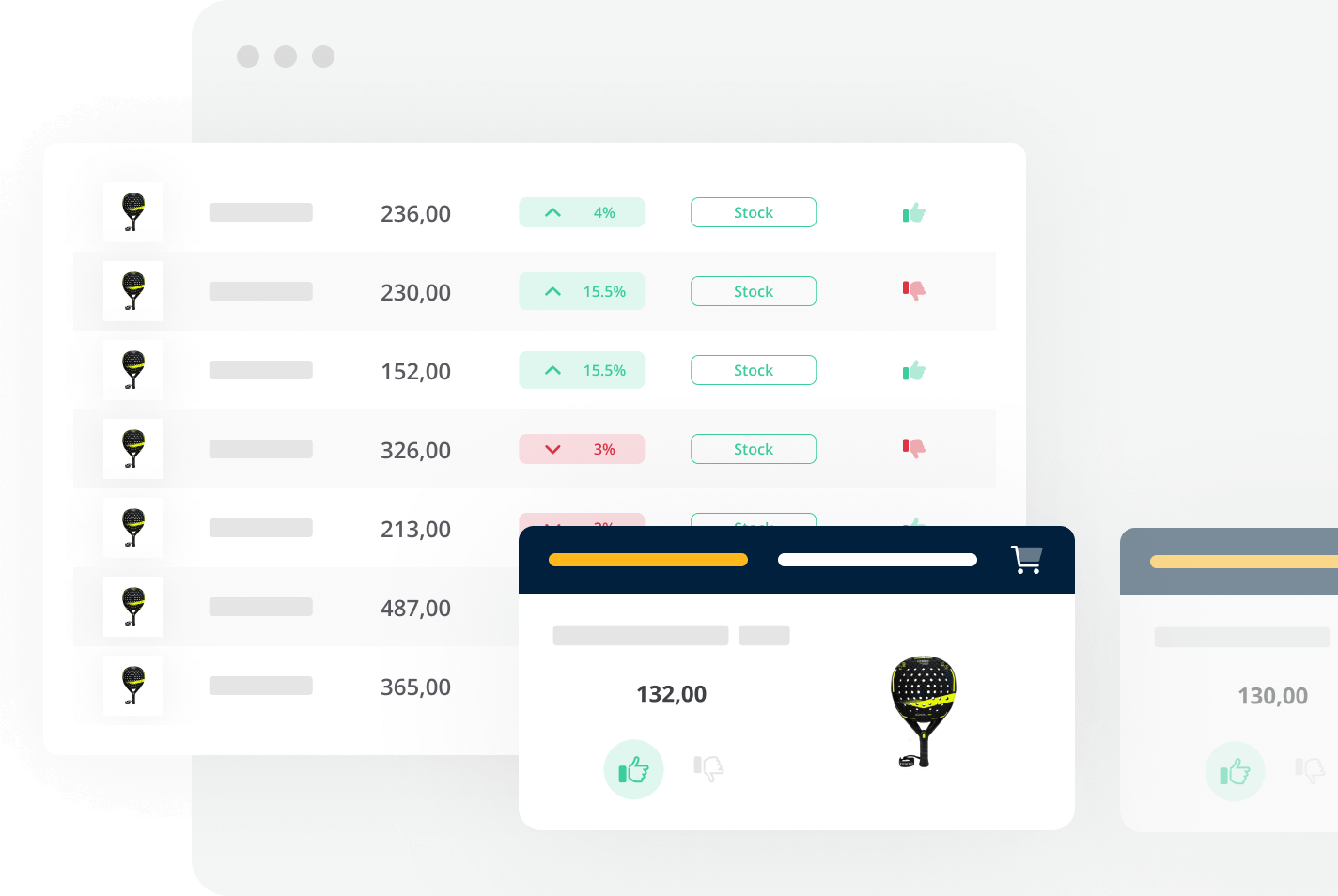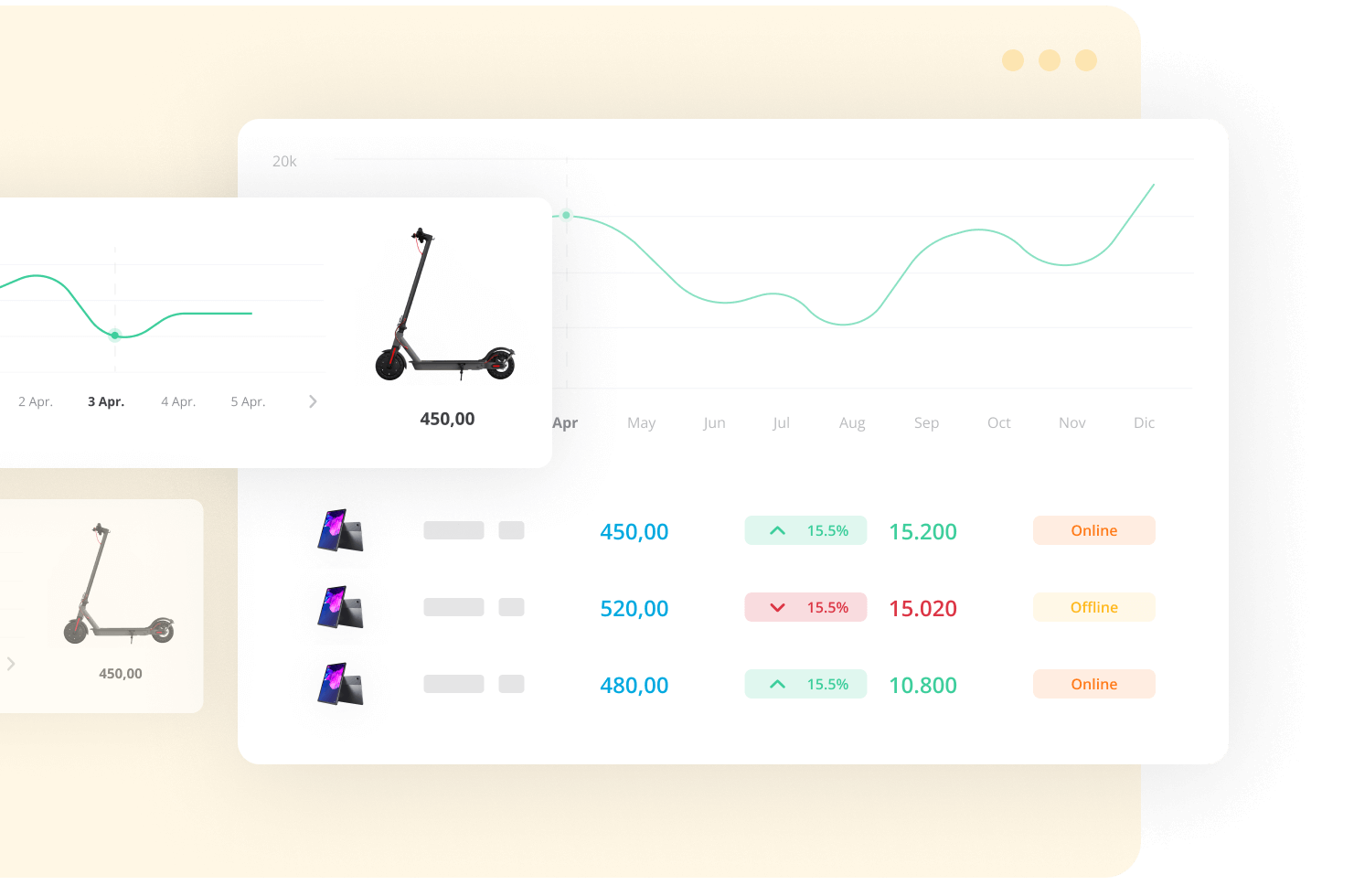 Monitor prices and promotions
Monitor your distributors' prices daily, in any country, currency or online store, avoiding price wars or deviations from the MSRP or MAP.
Monitor eCommerce sites, price comparison sites like Google Shopping, Idealo, etc., even sellers on marketplaces like Amazon or eBay. You can get even more detail by segmenting by zones or postcodes.
Get accurate matching. We have the most advanced matching algorithm and a team of experts that perform matching manually. Alternatively, a member of your team can review the products within our platform.
Detect the first infringement of your MAP with MAP Price Monitoring
Avoid price wars in your channels by quickly locating those who have led to that scenario. You will be able to identify the first offender. Then you can move fast and devise a win-win solution that will enable you to return to a stable situation with prices under control.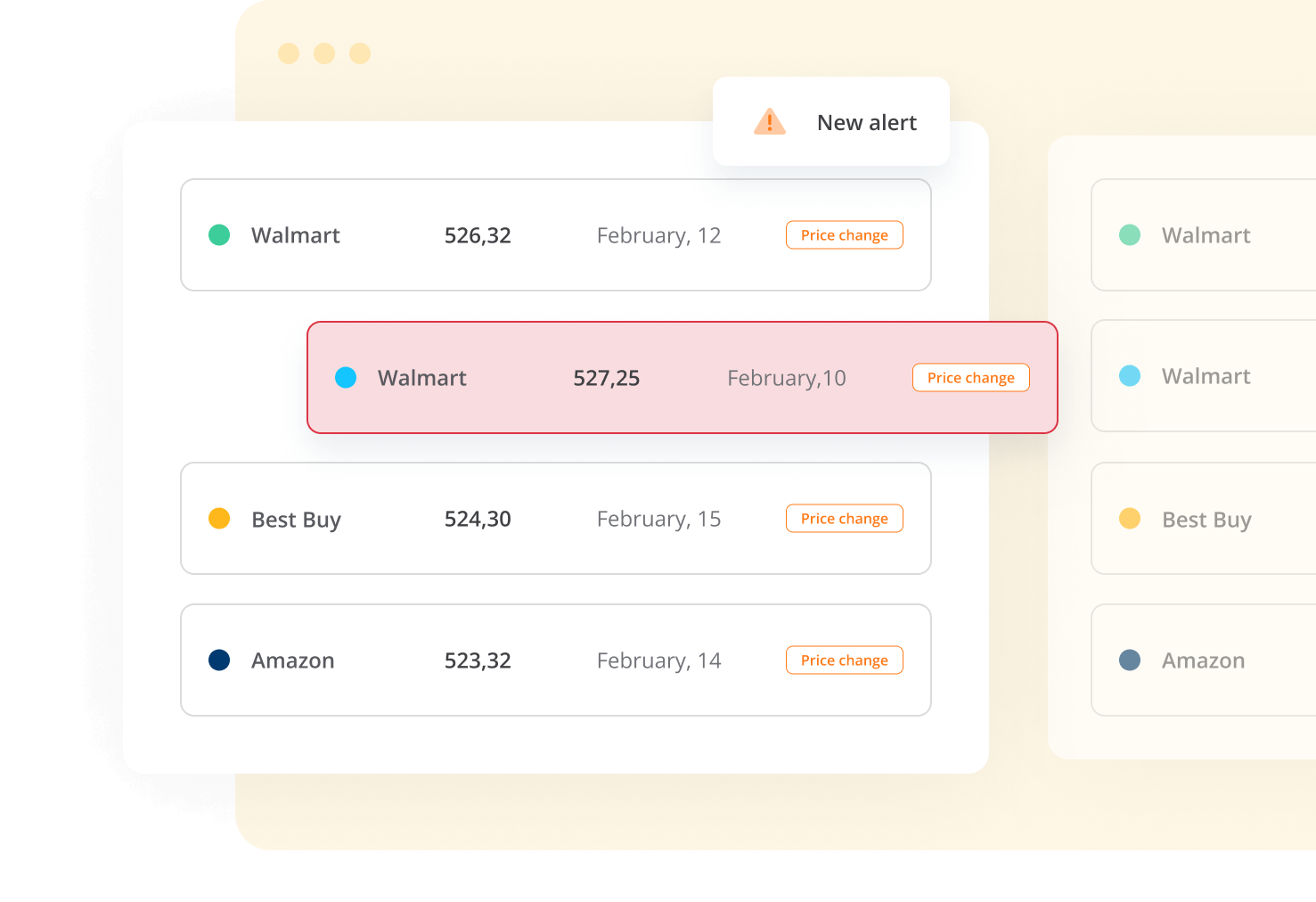 Monitor RRP deviations with Minderest MSRP monitoring software
Find out any retailer's prices with daily updates.
Receive alerts when price changes occur.
Detect infringements of your MAP policy and avoid price wars.
Get a screenshot when a price variance occurs
Receive an image capture of any price variations to your products' MAP or MSRP by eCommerce businesses. This will help ensure the accuracy of monitored data and speed up your work. You will receive detailed information on the changes that occur and that affect your brand's image or pricing policies.
Monitor your distributors' stockouts.
Find out in real time if your distributors stock levels, to restock merchandise if necessary, and ensure the brand is not uncompetitive. You can schedule an email alert that will notify you when the stock has run out. You can even integrate this notification into your internal business management systems.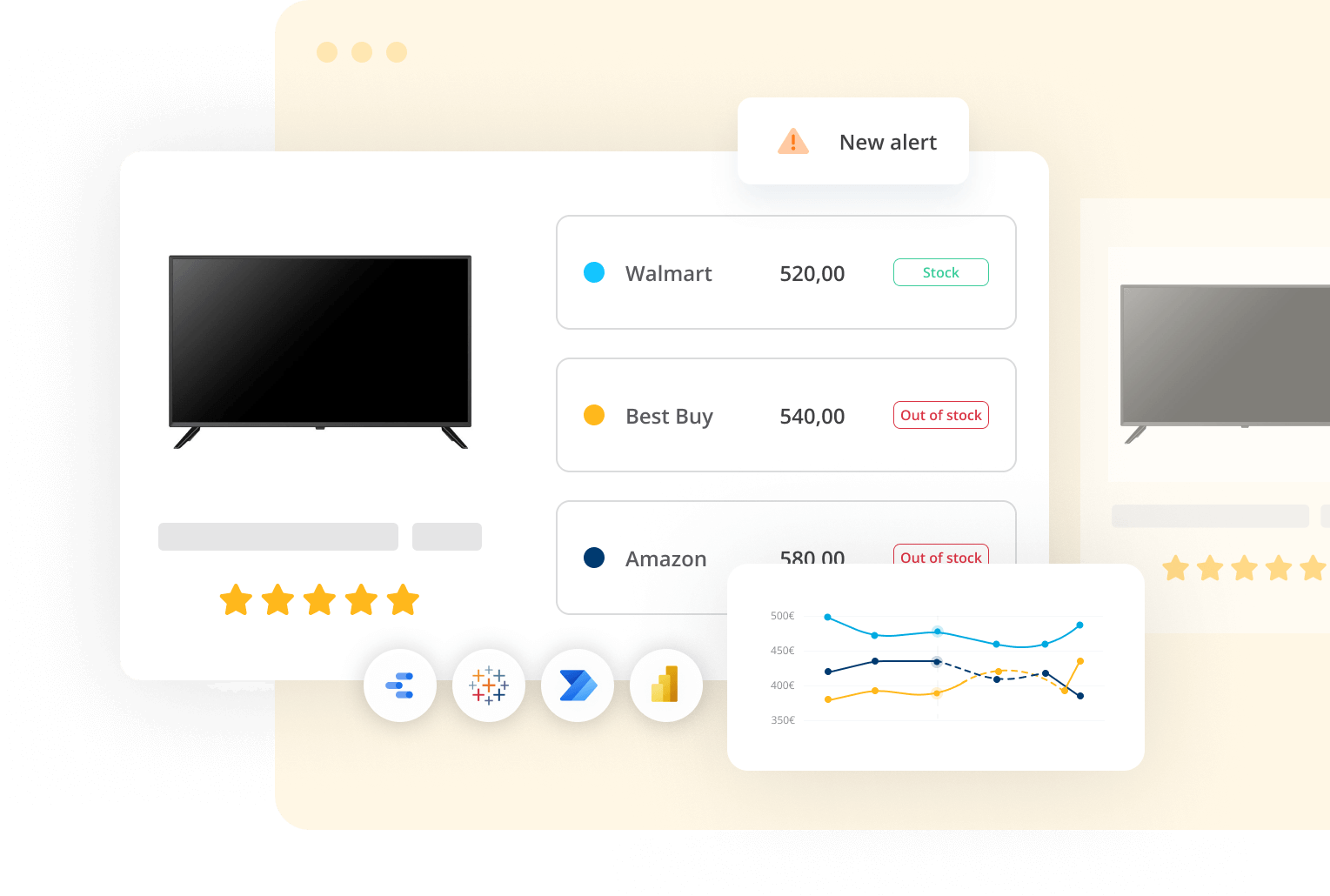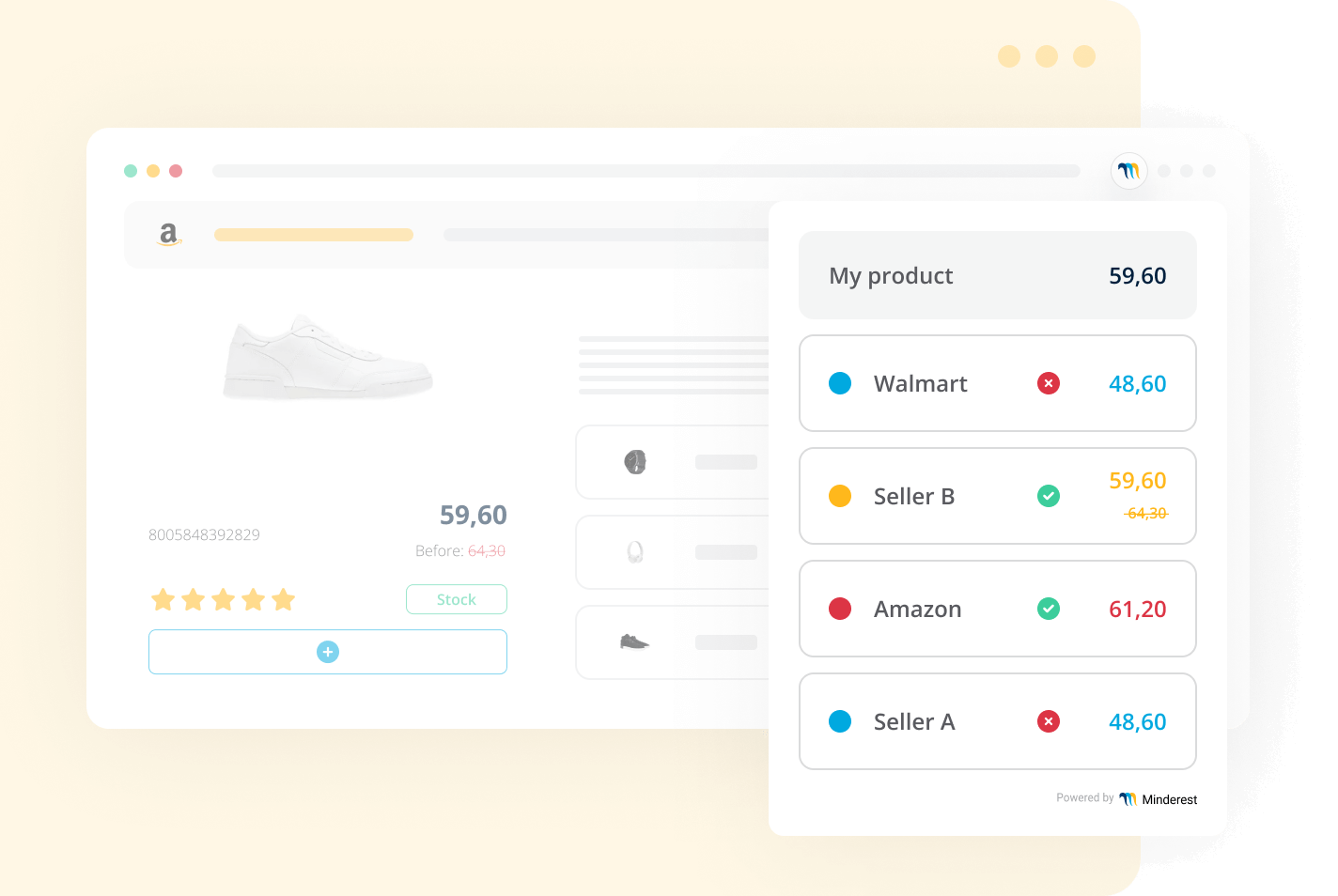 InSite: See the data comparison from the retailer's website
View pricing and stock information simply by browsing each eCommerce site in your distribution channel. InSite offers you the most intuitive pricing tool, integrated into your web browser, to help you build your pricing strategy based on the domains you know best: Your distributors' eCommerce sites. Each player's pricing heat map will be revealed, allowing you to detect retailers deviating from the RRP
Comprehensive monitoring with customizable alerts and reports
Set up unlimited alerts to receive email notifications when changes occur to any seller's prices, products, or stock.
Design bespoke reports by determining which fields you want to export and how often. You can receive as many reports as required from our report manager.
Analyse all the data from the most comprehensive pricing dashboard on the market. All graphics are exportable for use in reports, presentations, or studies.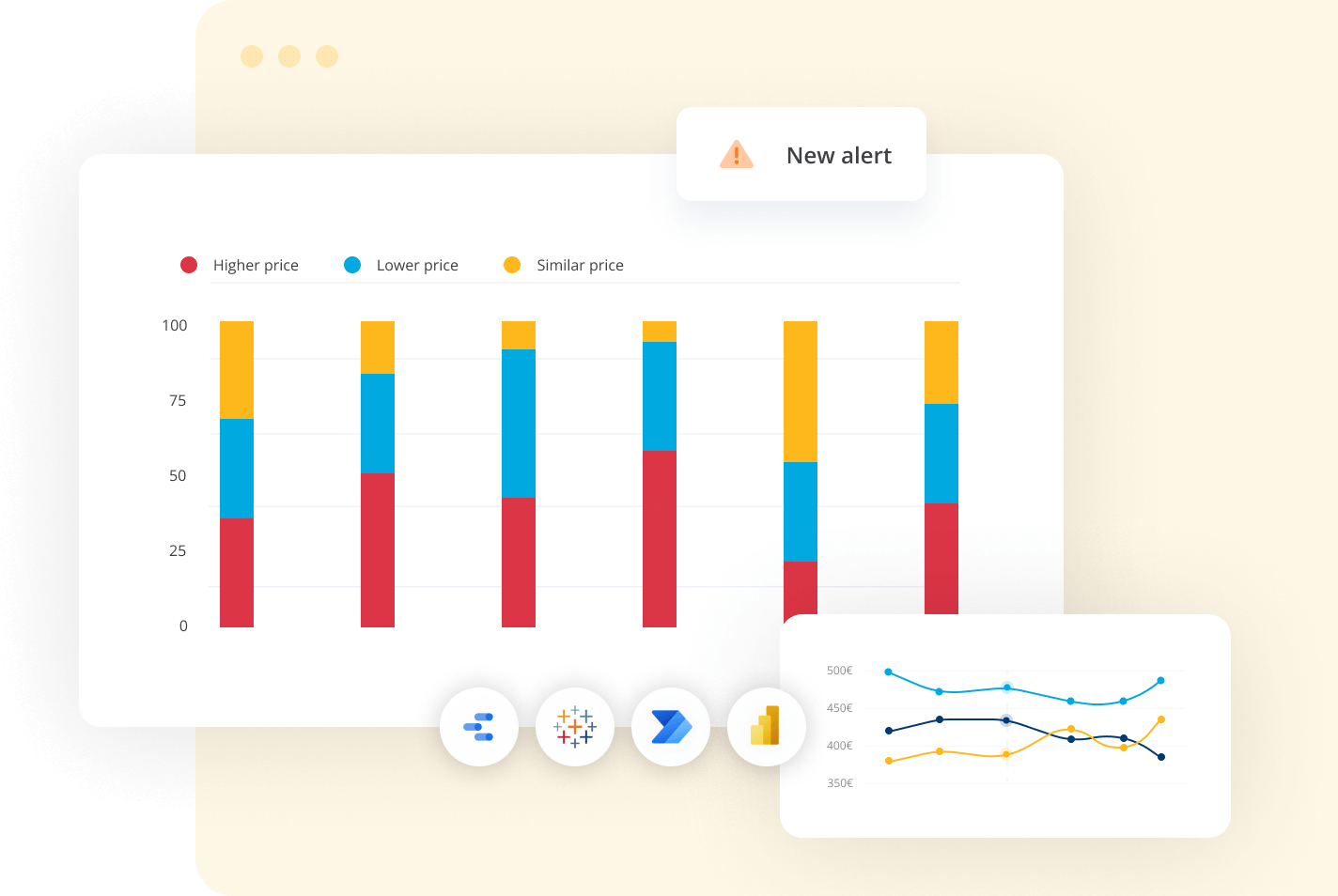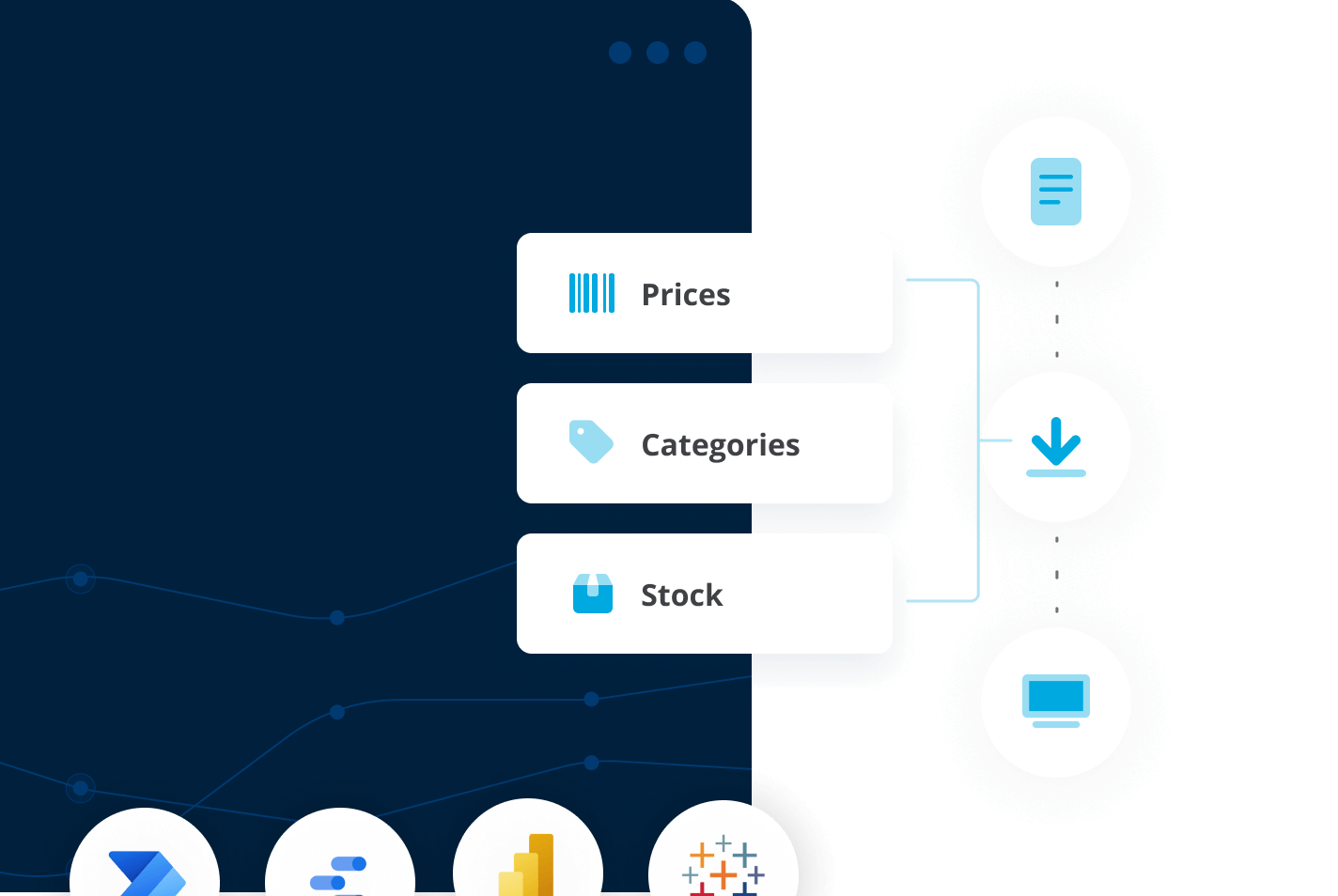 Connect the data flow to your business management systems
Export any data from our application with just a couple of clicks. For more advanced integrations, we have developed an API. This will allow you to easily connect your business intelligence tools (Google Data Studio, Microsoft Power BI or Qliq) or your internal management systems (databases, a CRM, or your ERP).
You'll get high-quality data: accurate, comprehensive, consistent, reliable, and up-to-date.
More than 100 leading brands put their trust in Minderest when making their pricing decisions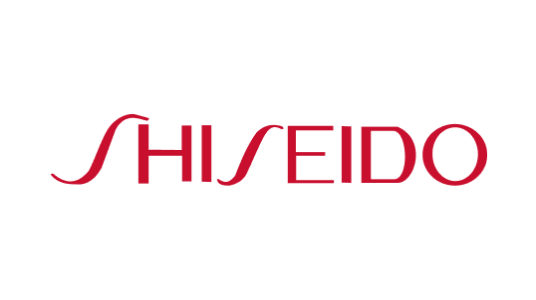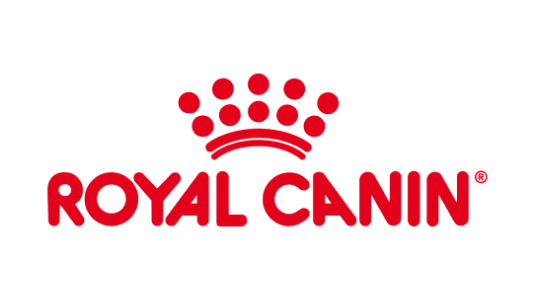 Related solutions
InSite™ Analytics
Compare prices, stock, and shipping costs on each retailer's sales website with InSite™ Analytics. This web browser extension allows fast colour-coding of prices, promotions, etc.
Content Compliance
Monitor the information in the product files for your brand's products for each of the online distributors that sell them. Quickly check every detail of the product's presentation.
Marketplace Sellers Benchmark
Monitor sellers who market your products on marketplaces. Track prices, promotions and stockouts. Spot unauthorized sellers.
Find out how Minderest can take your business to the next level.
Contact our pricing experts to see the platform in action.