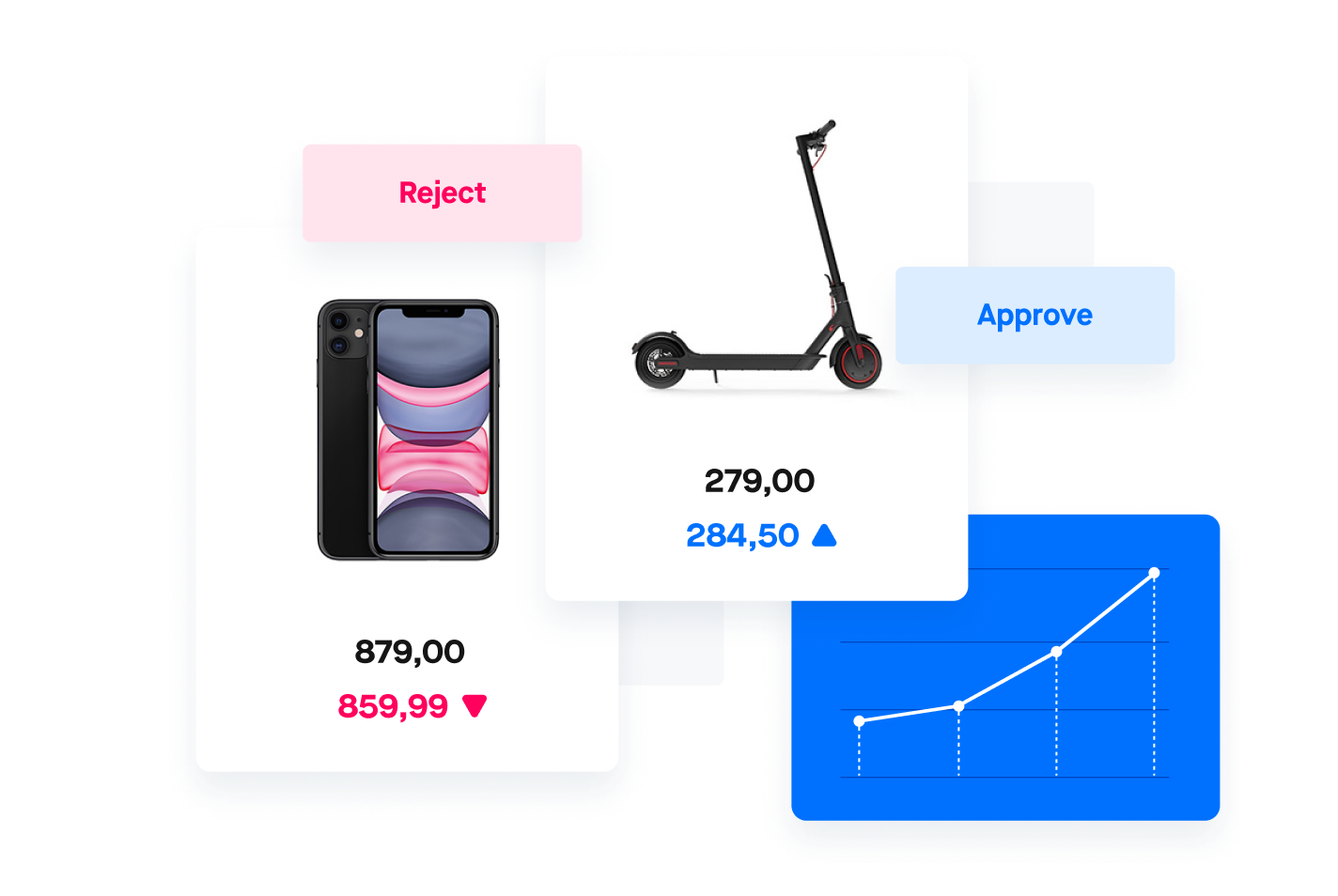 Monitor all the variables, design and automate your advanced pricing model
Many different variables affect your company's sales. Whether your business is an eCommerce, marketplace or a physical store, our Dynamic Pricing tool, Reactev, can process data on prices, competitors' promotions, sales figures, weather, seasonality, etc.
Combine your data sources with competitive business insights to translate them into advanced pricing rules with Price Management Software.

Trial your pricing strategy in a test environment before going live with Price Strategy Simulation Software.
Find out more
The right price at precisely the right moment
Price Optimization
Determine the optimal price for every one of your hundreds or thousands of products and maximize your sales and profit margin.
Promotion Optimization
Design optimal promotions for products with elastic demand, products for which a price cut results in higher sales.
Demand Forecasting
Understand the demand forecast for every product in your catalogue and improve stock management and purchasing.
AI to increase the return on your sales volume
Reactev's artificial intelligence engine uses cutting-edge technologies such as machine learning and deep learning. This makes it possible to detect correlations and patterns among the wealth of information analysed that will give your pricing strategy a competitive edge.
Our solution calculates the demand elasticity curve daily to simulate new strategies and can even define new product segments. The system estimates the financial impact of a strategy and compares it with the current one, ensuring continuous improvement.
Find out more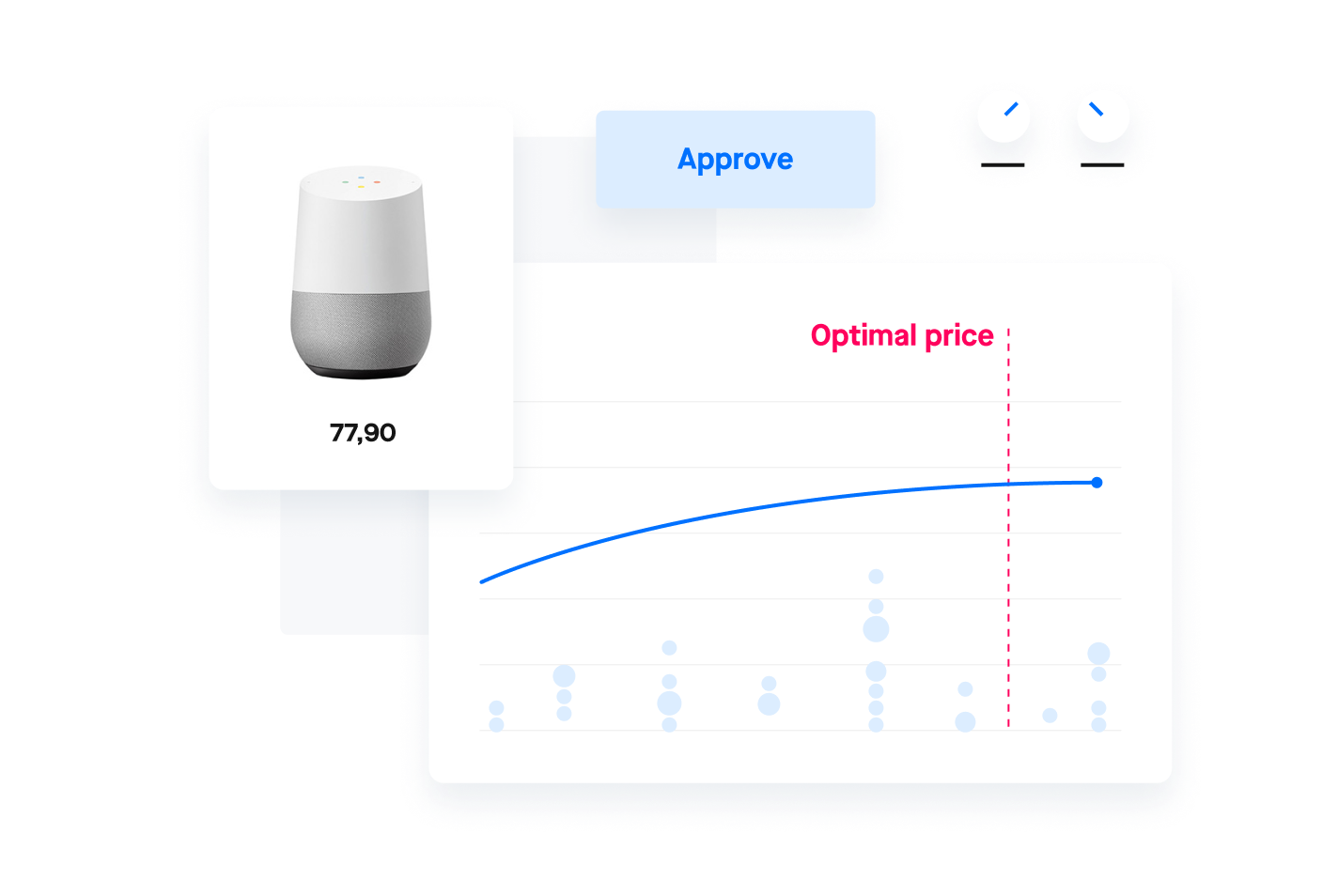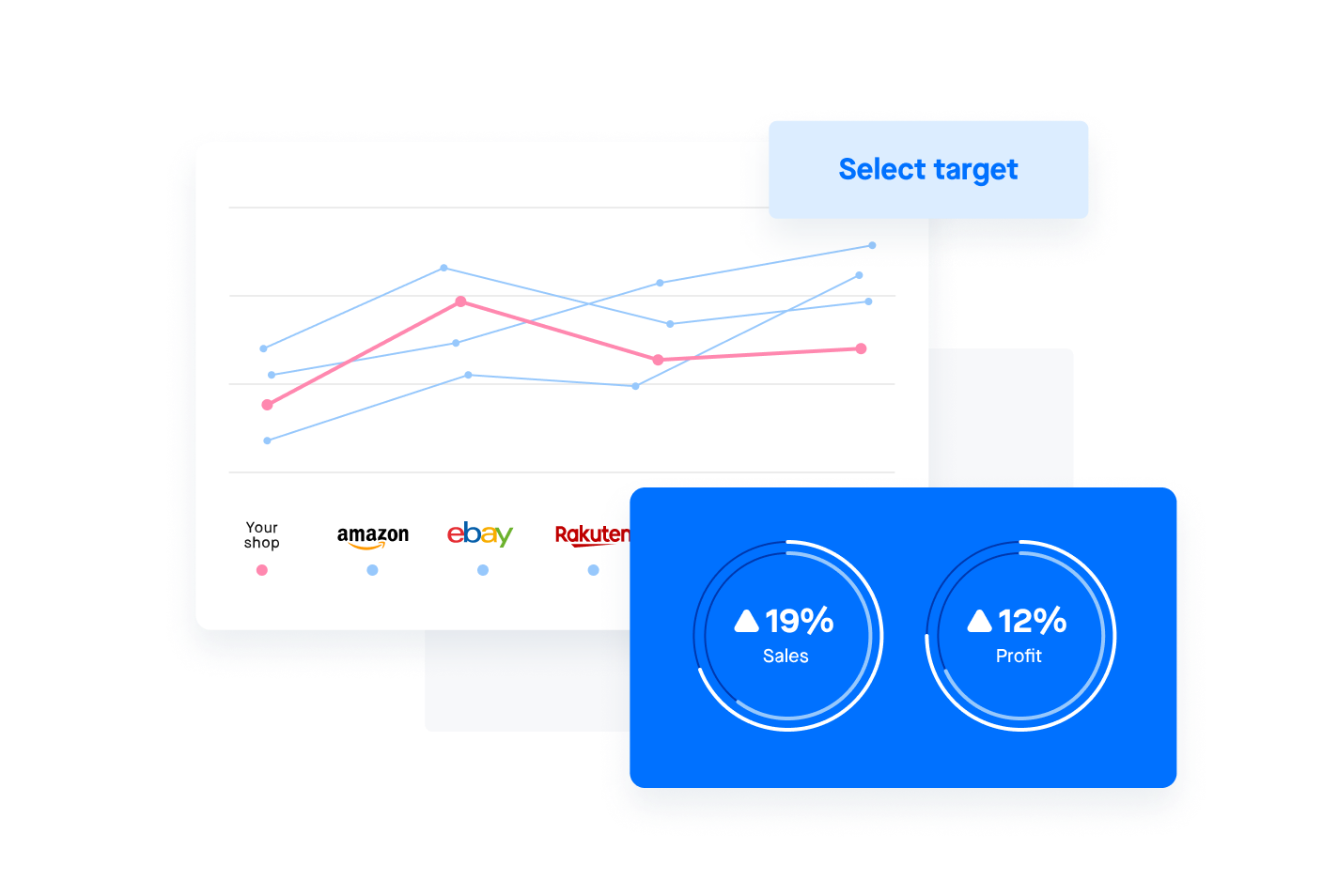 See how your model changes over time
Analyse fluctuations of your main KPIs on comprehensive dashboards: sales, profit, price indexes, etc. Whether you are a pure player or have an omnichannel strategy, you can integrate all your data sources into our tool to get the big picture.
We also make it possible to integrate the tool with your business management systems via API. The integration will be fast, and you will be able to see initial results in just two months.
Find out more
Reactev customers achieve their goals
Reactev stems from years of research and development in the world of pricing