Market Sales Tracking
Make decisions based on actual sales reports
Request a demo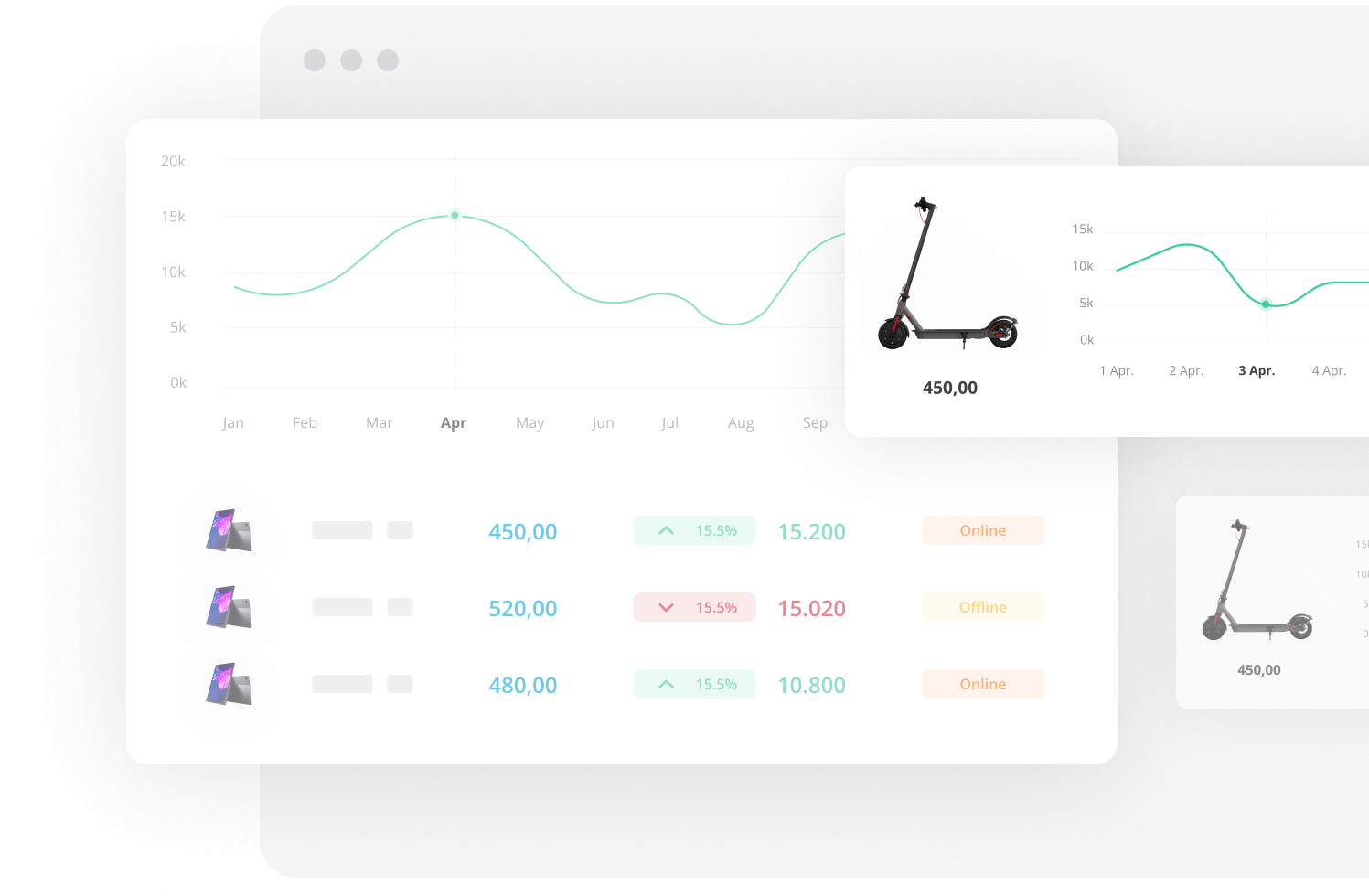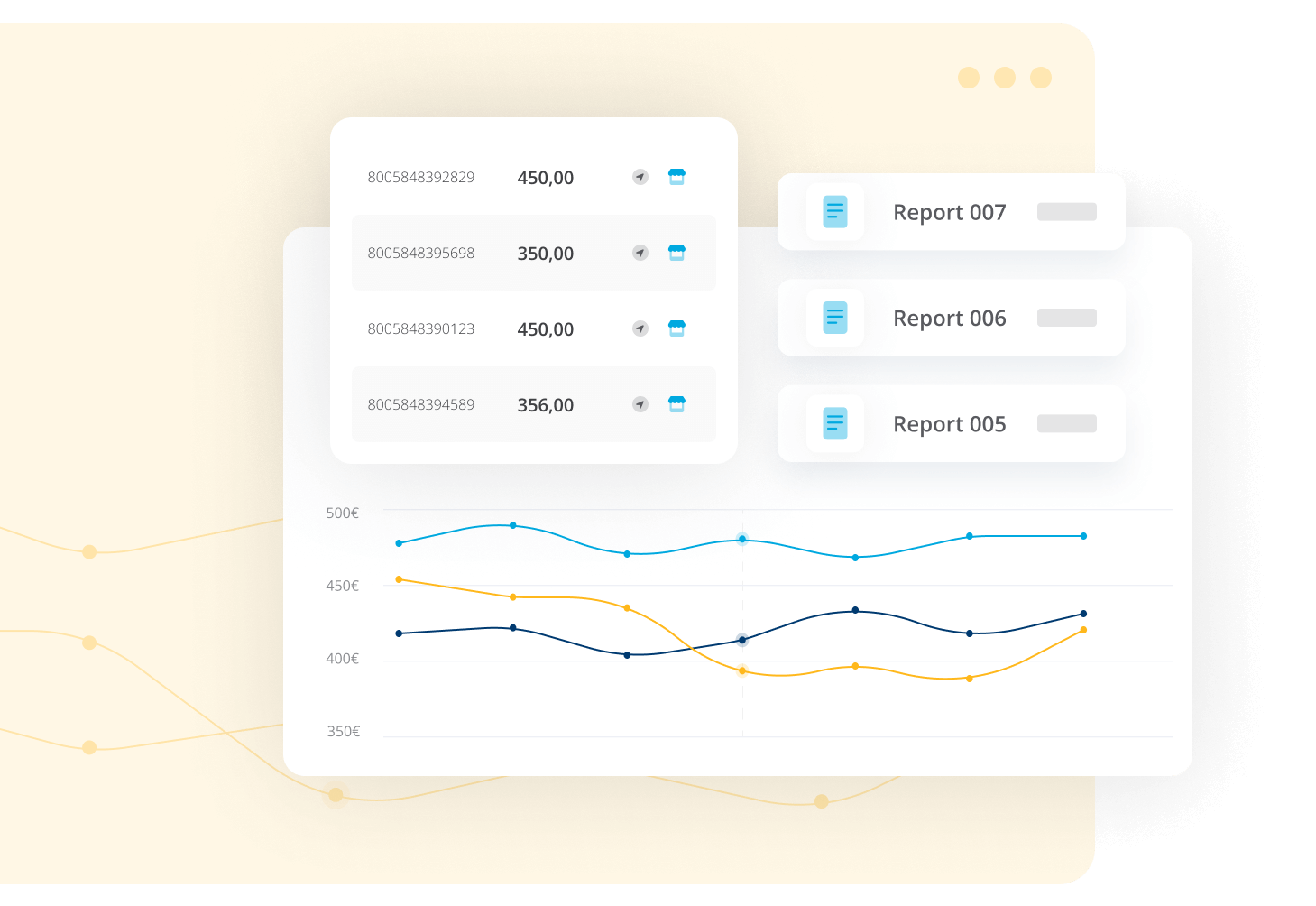 Sales and positioning reports
Know in detail what is being sold, where, when and how much. Ensure the success of your strategies with reports on actual sales and turnover in the different sales channels, either online and offline.
Easily identify your business positioning and calculate your market share in different categories and countries. Drive sales growth and return on investment through data.
Stay informed with quality and constantly updated data while keeping an eye on the movements of your competitors or your distributors. All in one tool.
Top sales ranking by category and market
Access all the information about what and top sales products of your market. Receive weekly or monthly reports on the ranking of best-selling products and brands in your sector. Know and monitor the ranking of your business and make data-driven decisions to move up the rankings and become a market leader.
Expand your catalogue with new references or categories with the certainty of success. Knowing the products with the best sales data on a regular basis, you will also be able to identify products with better accuracy to enhance your sales success that are not yet part of your assortment.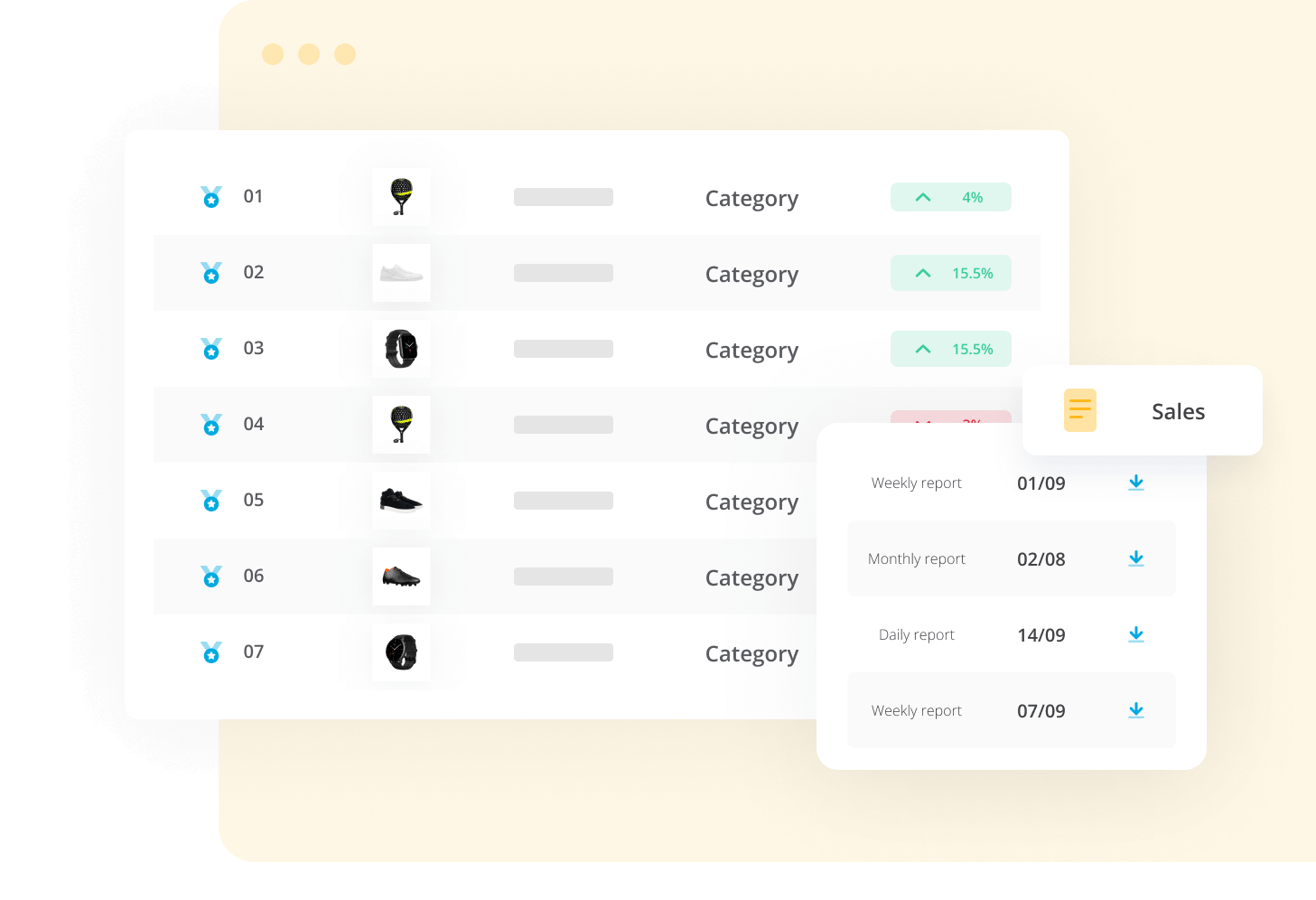 Access real and updated sales data with Minderest
Know the top sales ranking in your categories and markets.
Monitor the evolution and trends of each market.
Identify promotions that directly affect sales.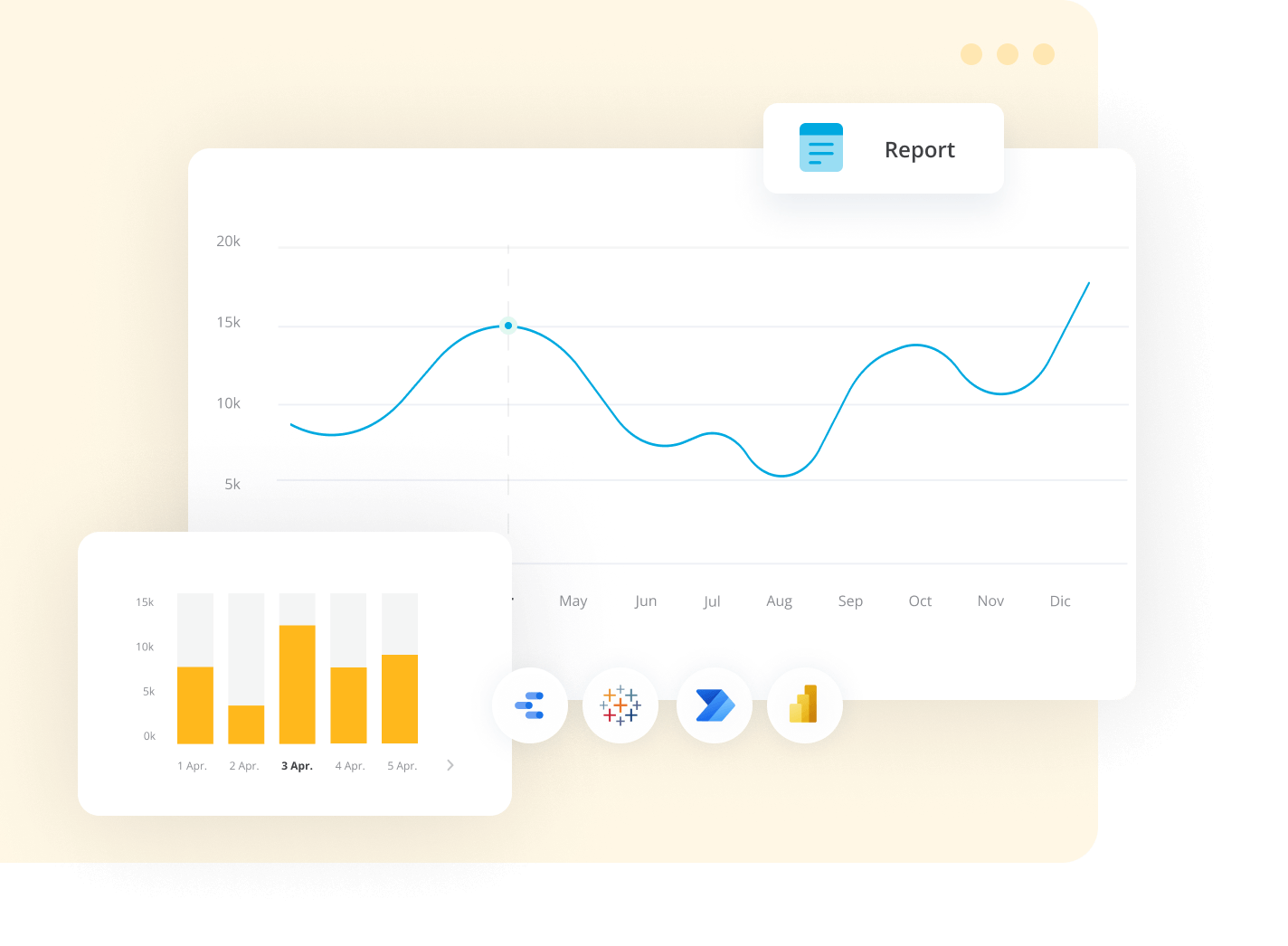 Flexible frequency adapted to the objectives
Receive sales data information weekly, monthly, quarterly or in the time frame that best suits your work system. A continuous monitoring of sales data that will allow you to have an overview of the evolution and trends of the markets, both locally and internationally.
You will be able to have the data organised by product category to offer you a vision that is better adapted to your needs. With all that information you will be able to optimise the assortment and offer in your different sales channels, both online and in physical stores, improve stock management, control promotions and prices on a single platform.
Integration of sales and average price information
With Minderest, you can have all your price, stock and sales data integrated in a single tool, as well as synchronise them with your management software and internal data. Easily identify your market positioning, both in terms of average price per product and sales ranking.
Know in detail the average price fluctuations and the price changes suffered by each product in the different channels and in the periods of time you are most interested in. This way you can adapt each of your strategies and maximise turnover and profits.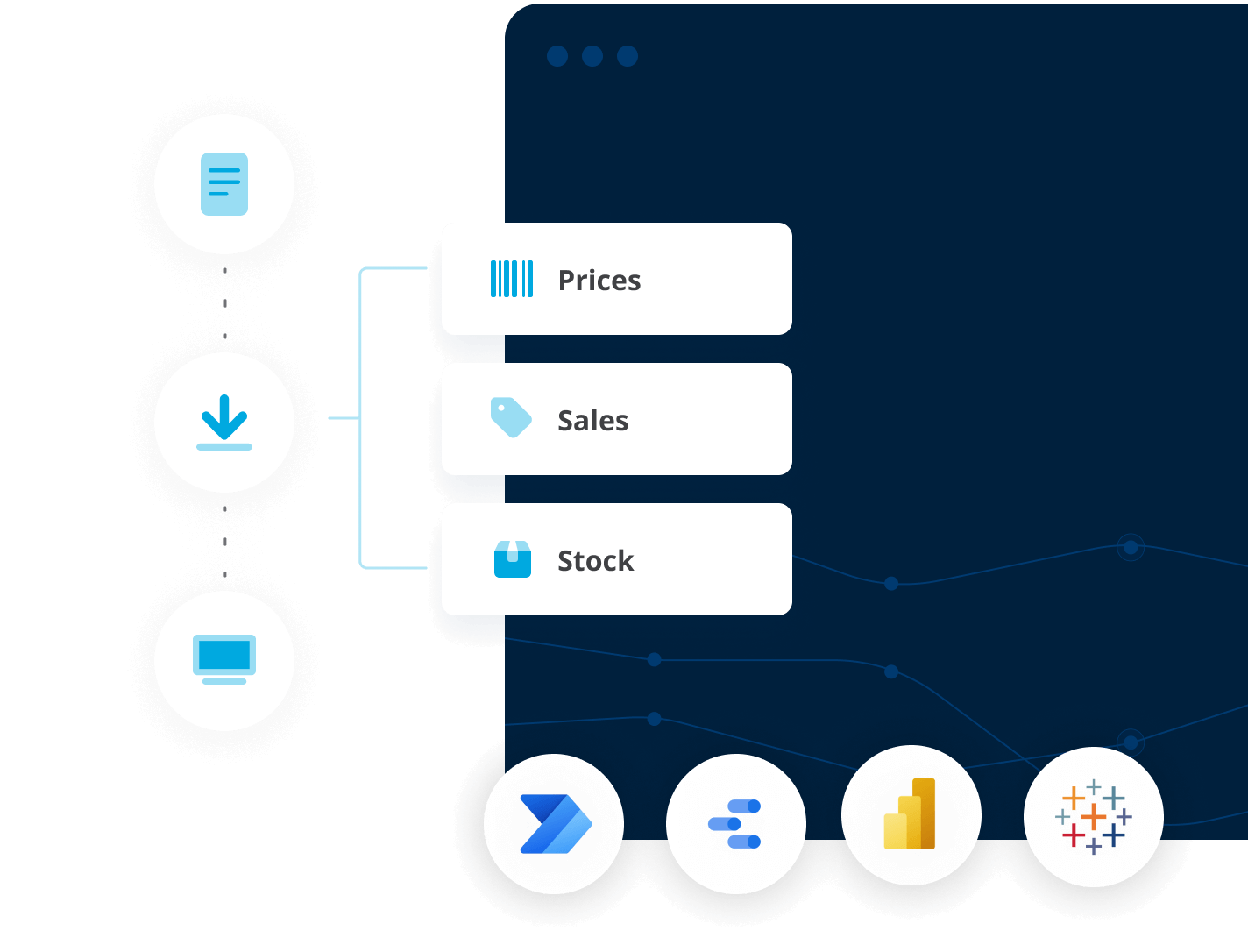 11 of the world's 50 largest retailers use Minderest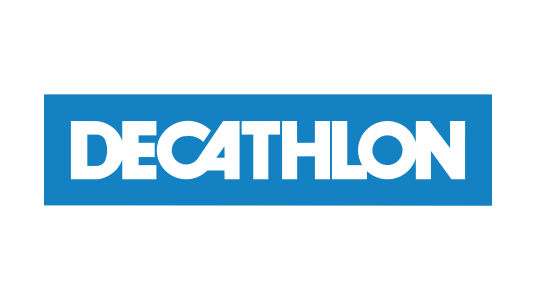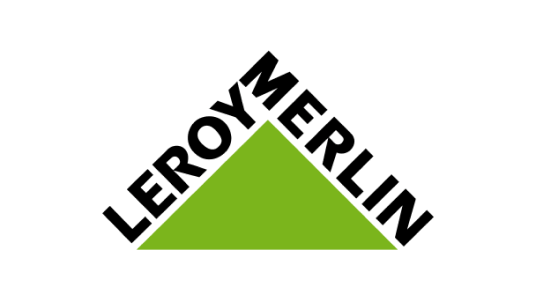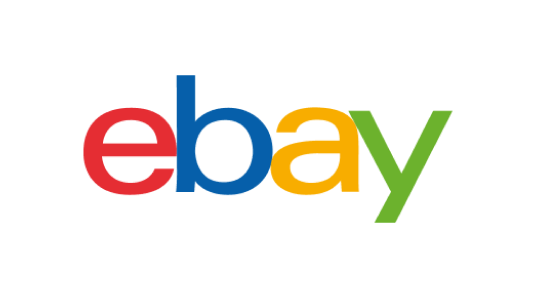 Related solutions
MAP & MSRP Monitoring
Monitor your distributors' prices daily, in any country, currency or online store, avoiding price wars or deviations from the MSRP or MAP policy.
Competitor Price Monitoring
Find out about other retailers' current prices, promotions, and stock. Access their entire catalogue and all the product files, as well as changes in prices or stock, updated daily.
Marketplace Sellers Benchmark
Monitor sellers who market your products on marketplaces. Track prices, promotions and stockouts. Spot unauthorized sellers.
Find out how Minderest can take your business to the next level.
Contact our pricing experts to see the platform in action.