Competitor Price Monitoring
Competitor price and stock tracker
Request a demo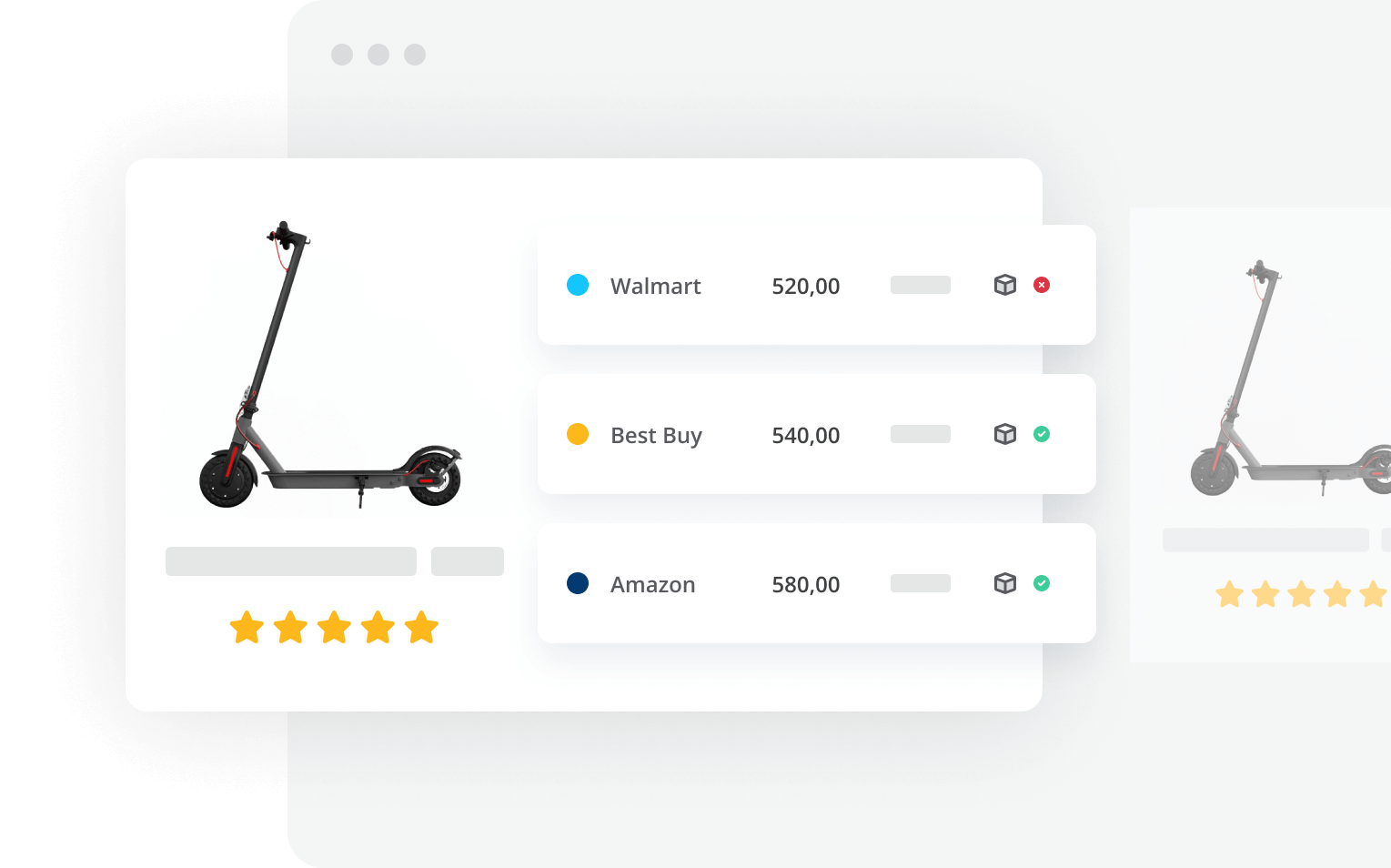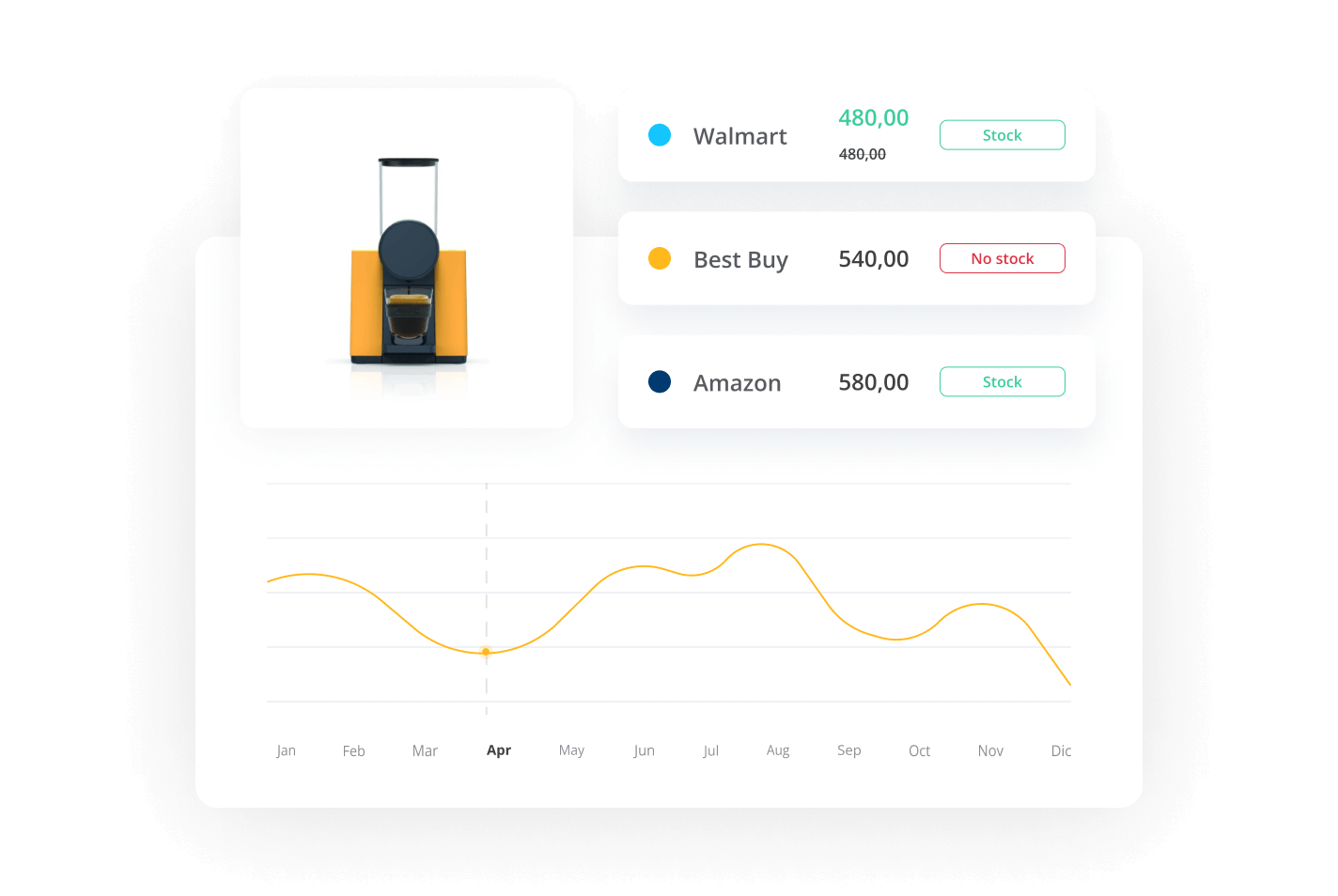 Monitoring of pricing, promotions, stock, and sales
Monitor competitors' prices, promotions, and stock daily. Access information from any eCommerce, price comparison sites such as Google Shopping, marketplaces such as Amazon or eBay, shopping apps and B2B portals.
Monitor the quality of information about your products and those of your competitors. Keep the details of each product updated with daily monitoring.

Amazon Price Comparison
Monitor prices on Amazon. Agile access to pricing data from any seller on the marketplace and keep up with their constant fluctuations, promotions and stock availability.
Price Monitoring on Google Shopping
Check out the top offers on Google Shopping and constantly monitor your competitors' movements on this price comparison site. Find out which companies are at the top of the list and their products' prices.
Accurate matching for catalogue and price comparisons
Minderest has the most advanced artificial intelligence matching algorithm on the market. Our technology can match identical, similar or even white-label products - but that's not all! When the machine reaches its limits, humans can take over. Any member of your team can review the products and match them manually within our platform, or our team of matching experts can take care of this for you.
This advanced functionality even allows you to match products without an EAN or UPC code. The accuracy and comprehensiveness of this development have become one of our greatest strengths.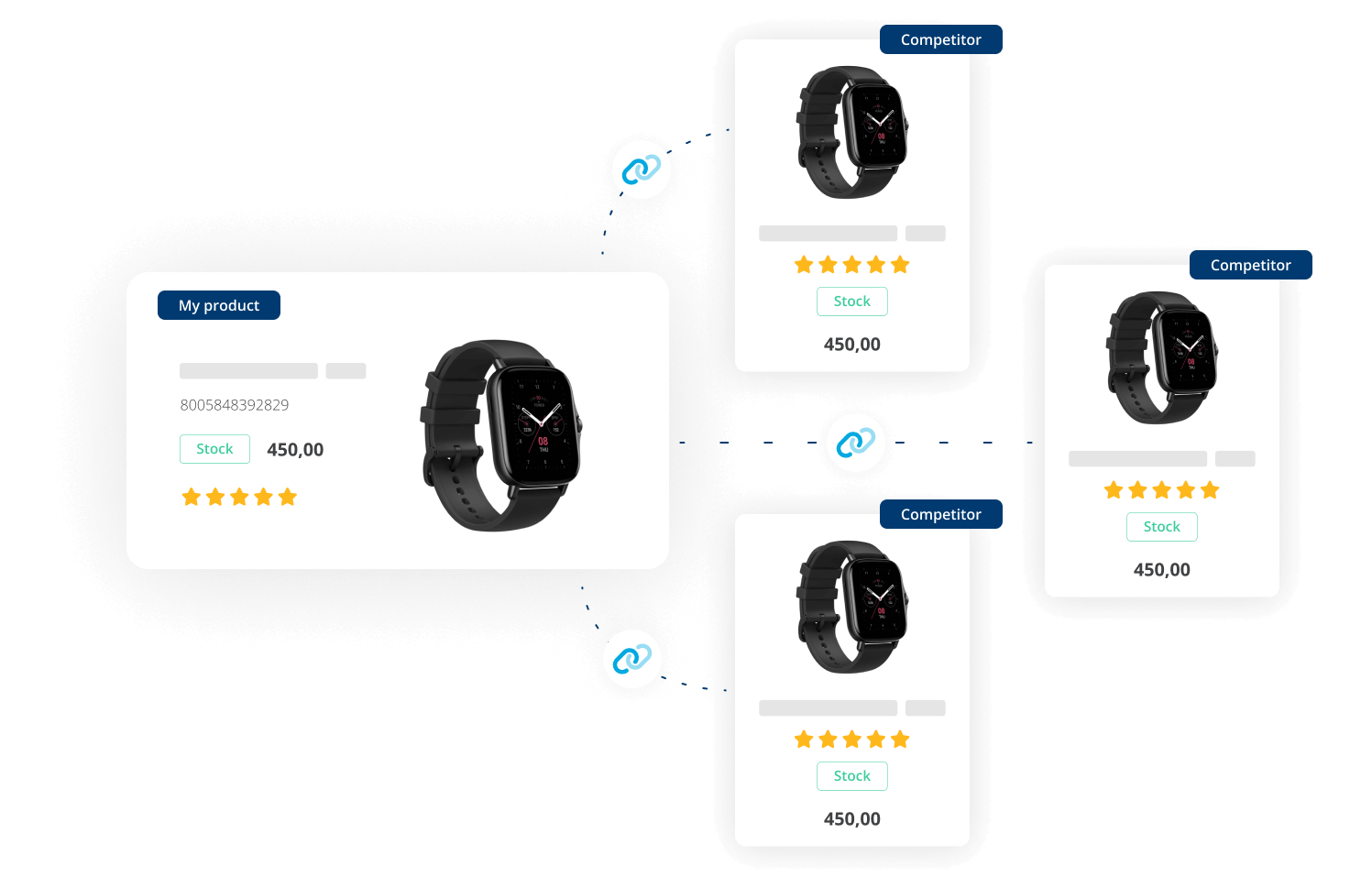 Monitor your competitors' prices with Minderest
Find out any retailer's prices with daily updates.
Receive notifications when price changes occur.
Integrate all the data into your management tools.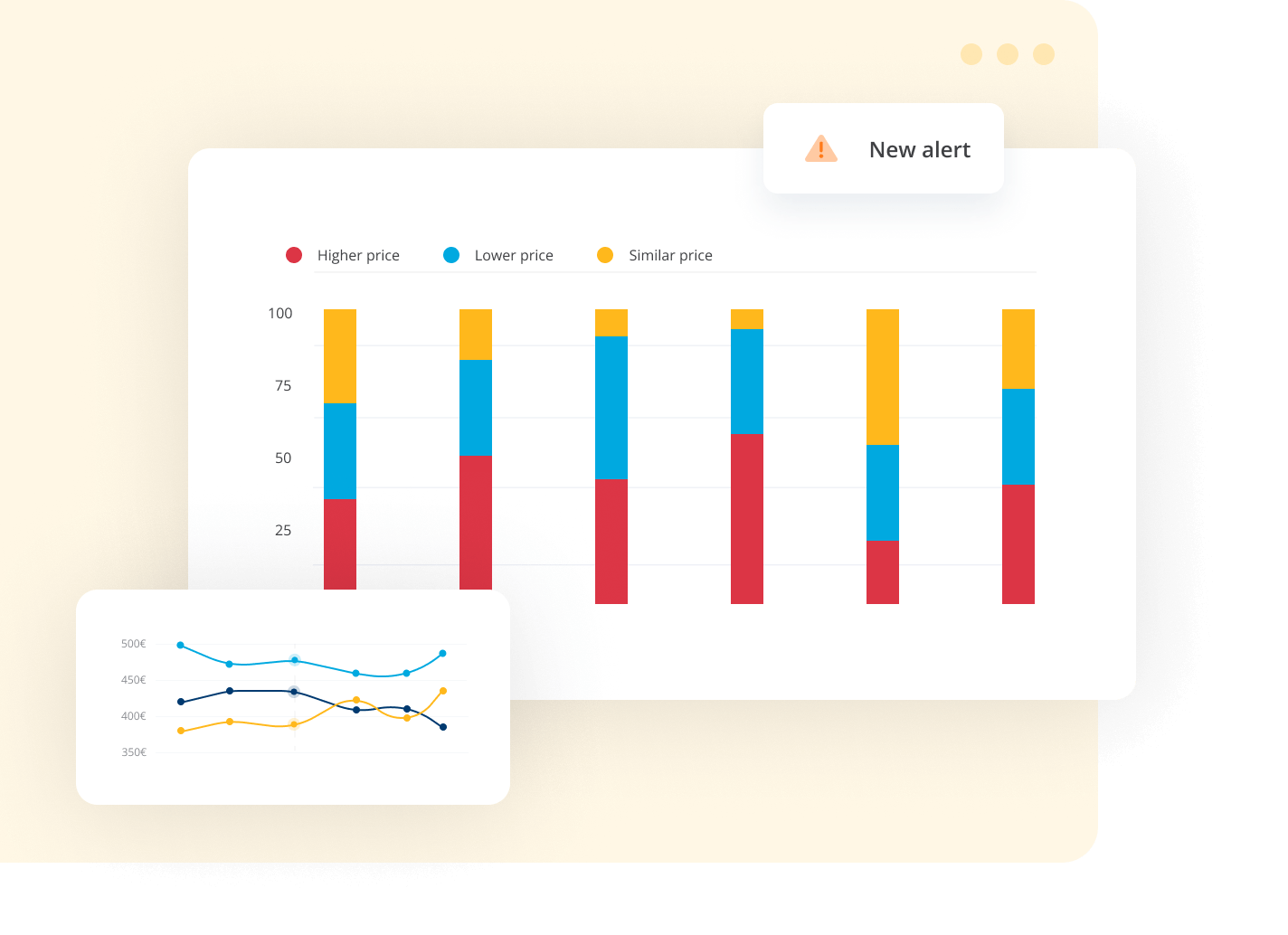 Be the first to find out about competitors' price changes
Set up unlimited alerts to receive an email notification when changes occur to any seller's prices, products, or stock. Share information with your team through customisable reports. Design bespoke reports by determining which fields you want to export and how often, including as many as required.
View all the information while you browse the web
Our InSite™ Analytics web browser extension allows you to see all the tools' information easily while browsing online stores, eCommerce, or marketplace websites from any distributor. Access price, stock, and promotion comparisons and much more for the products you have in common with the sellers you monitor.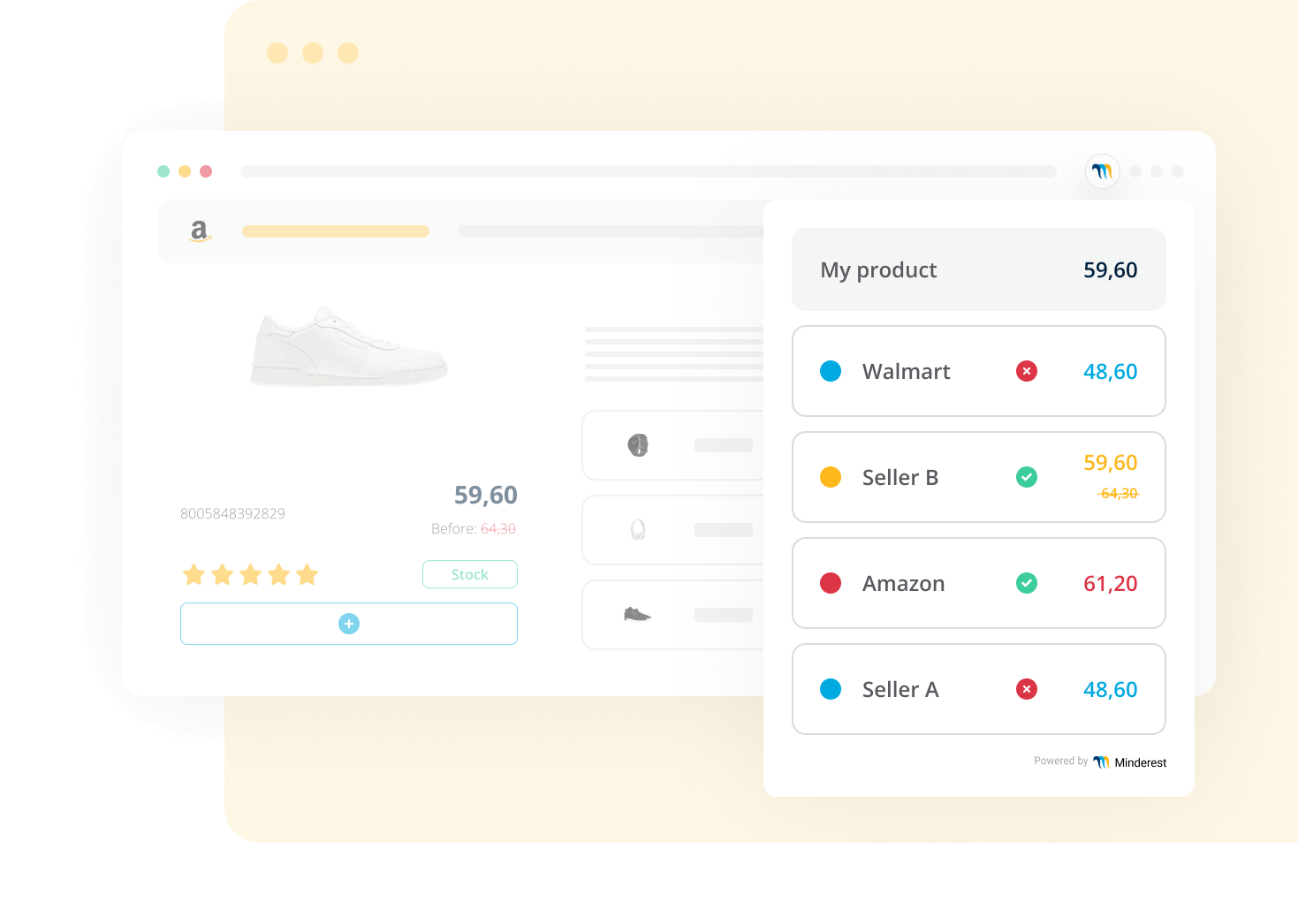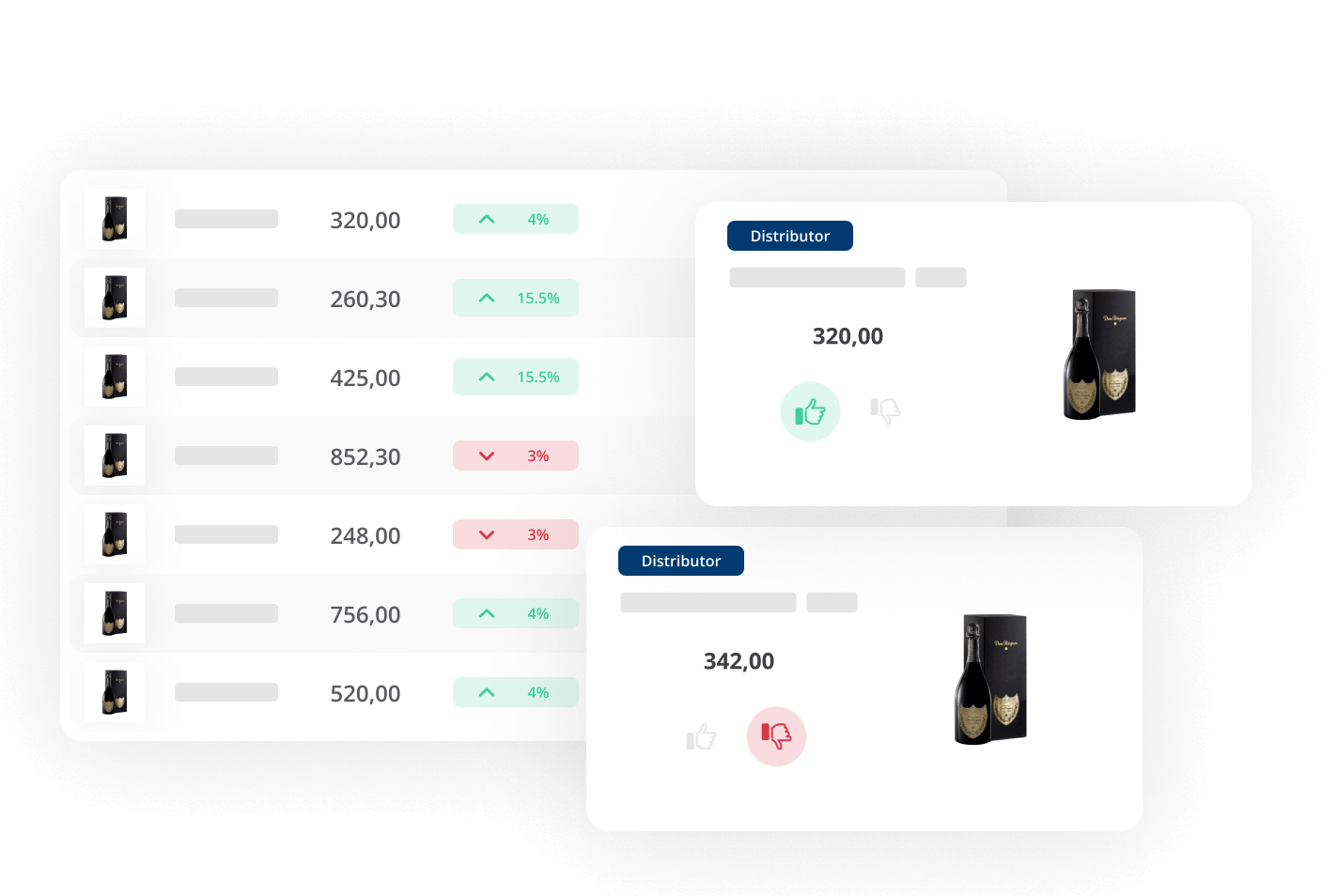 Monitor the information for every product in your catalogue
Whether you are a retailer or brand, paying attention to detail in how products are presented on your eCommerce site and monitoring how distributors treat your brand is essential. Access any data from the product file: Images, descriptions, product codes, specifications, or other details.
Use the Content Compliance tool to check the attributes of your brand's articles on your distributors' websites.
Find out how your competitors are doing it and improve the presentation of each item on your website by accessing any retailer's product information.
All the data available on our comprehensive dashboards
You have the most comprehensive pricing dashboards on the market at your fingertips. You can analyse any relevant data: Your competitors' gross margins, how many new products they add per month, how dynamic their prices are, etc. All graphics are exportable for use in presentations, studies, etc.
Our unlimited data history will allow you to determine how the prices and stock of your products, brands and categories behave against the competition in the medium and long term. This longer-term analysis will allow you to determine which pricing strategy each competitor applies, and even which companies monitor each other.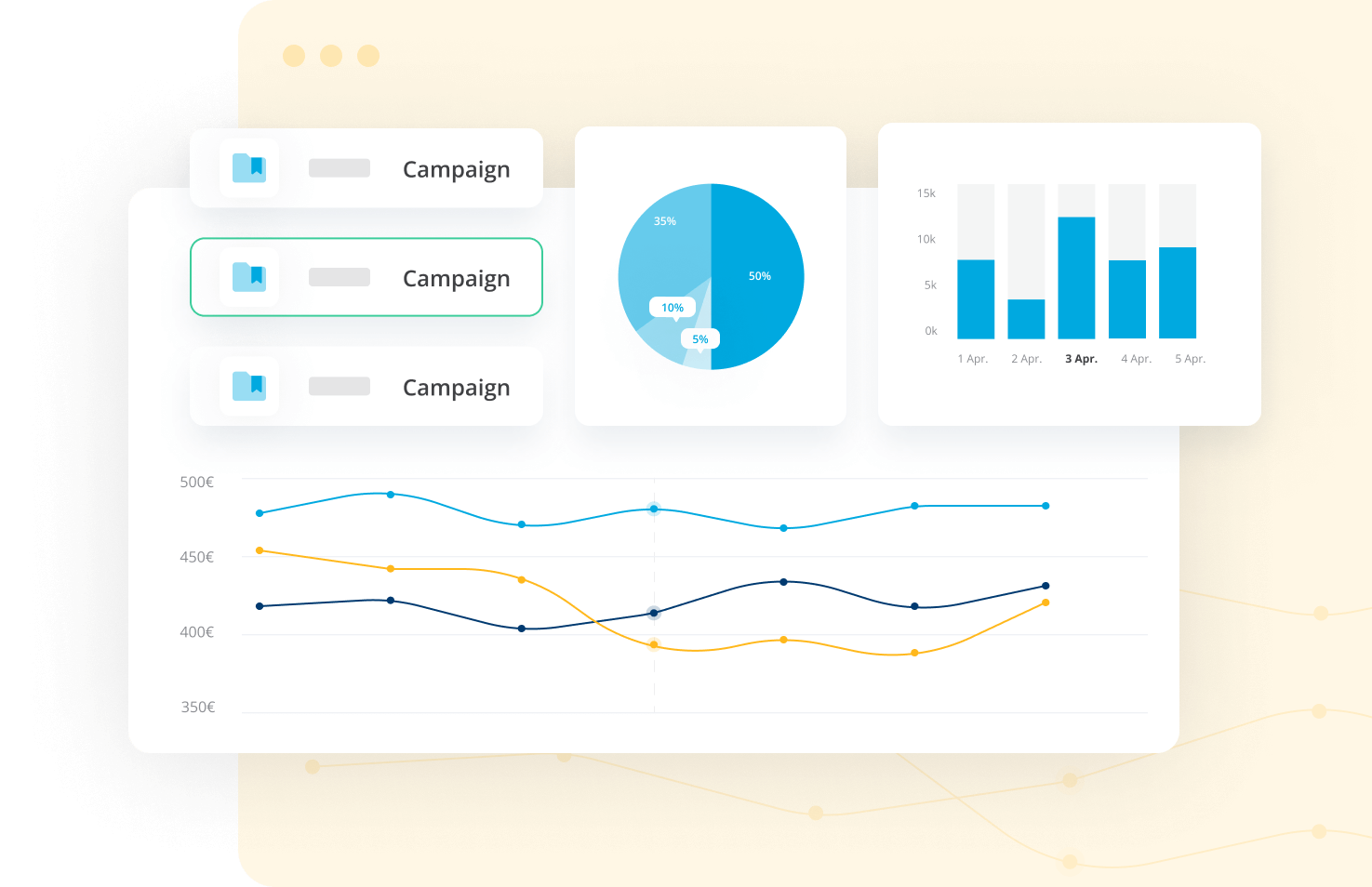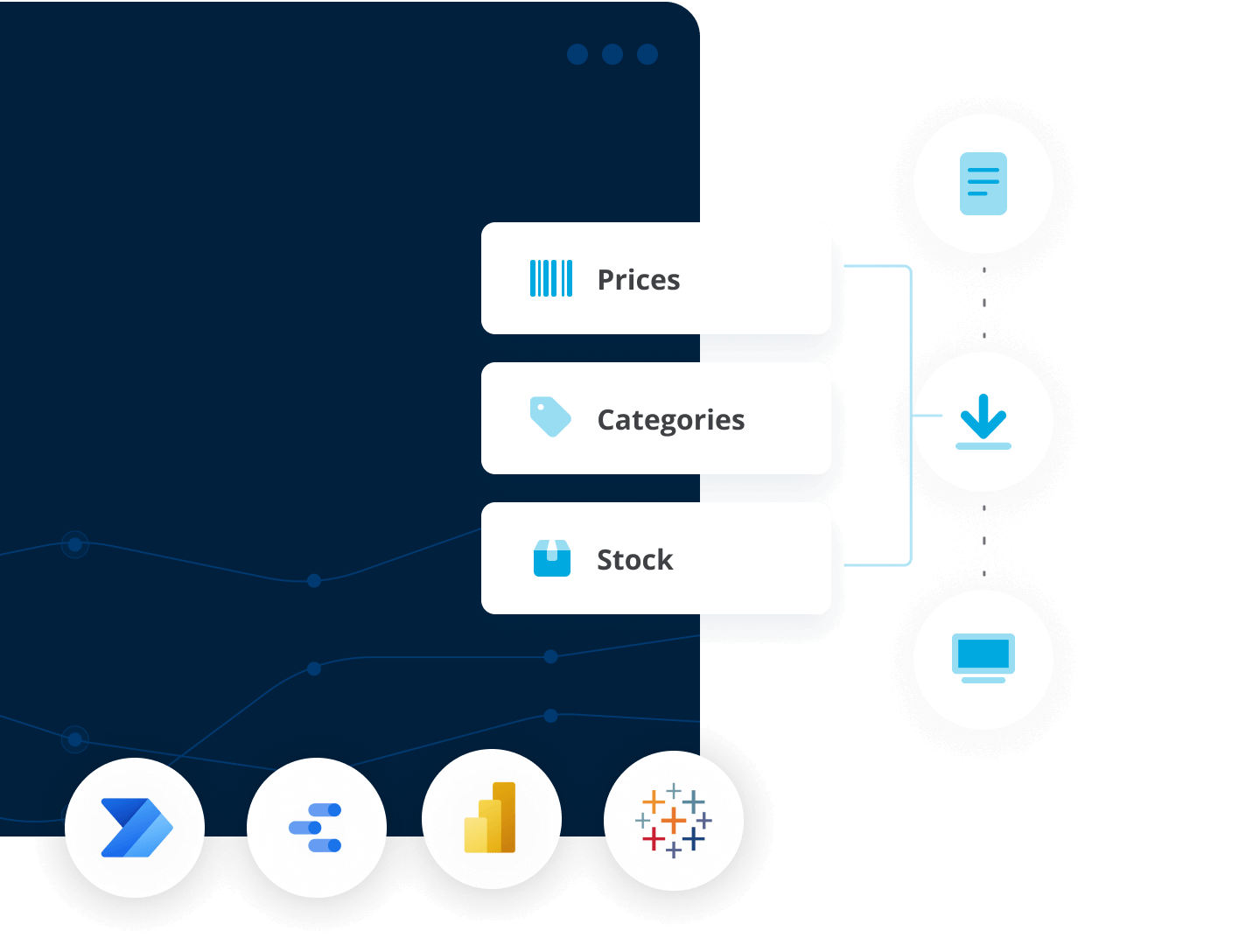 Integrate our data into your business management system
Export any data from our application with just one click. For more advanced integrations, we have developed an API. This will allow you to easily connect your business intelligence tools (Google Data Studio, Microsoft Power BI or Qliq) or your internal management systems (databases, a CRM, or your ERP) with Minderest. You will have a platform at your command with the same potential as behemoths like Amazon, to design and execute a dynamic pricing strategy in real-time.
Minderest customers achieve their goals
11 of the world's 50 largest retailers use Minderest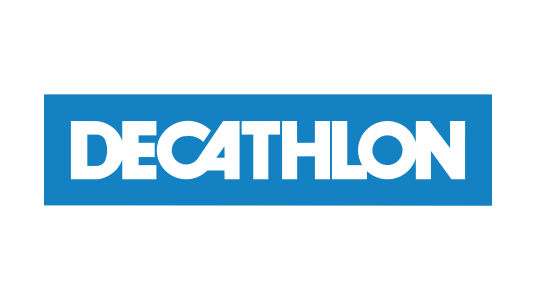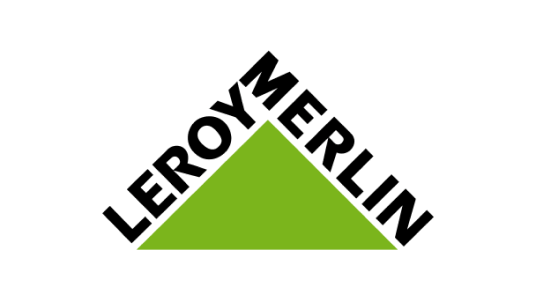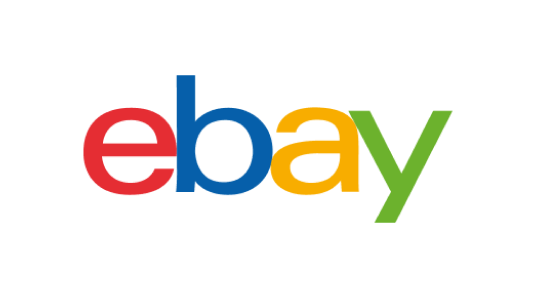 Marketplace Sellers Benchmark
Monitor sellers who market your products on marketplaces. Track prices, promotions and stockouts. Spot unauthorized sellers.
Dynamic Pricing
Offer the price your customers are willing to pay, thanks to AI. Design advanced pricing models agilely, including as many variables as required and optimize your profit margin.
Product Info Monitoring
Monitor every detail in competitor's product files. Find out if their product presentation is more detailed than yours, the name, images, or descriptions they use, and if they have missing data.
Find out how Minderest can take your business to the next level.
Contact our pricing experts to see the platform in action.