Digital Shelf Benchmark
Reveal your brand's digital presence in any eCommerce
Request a demo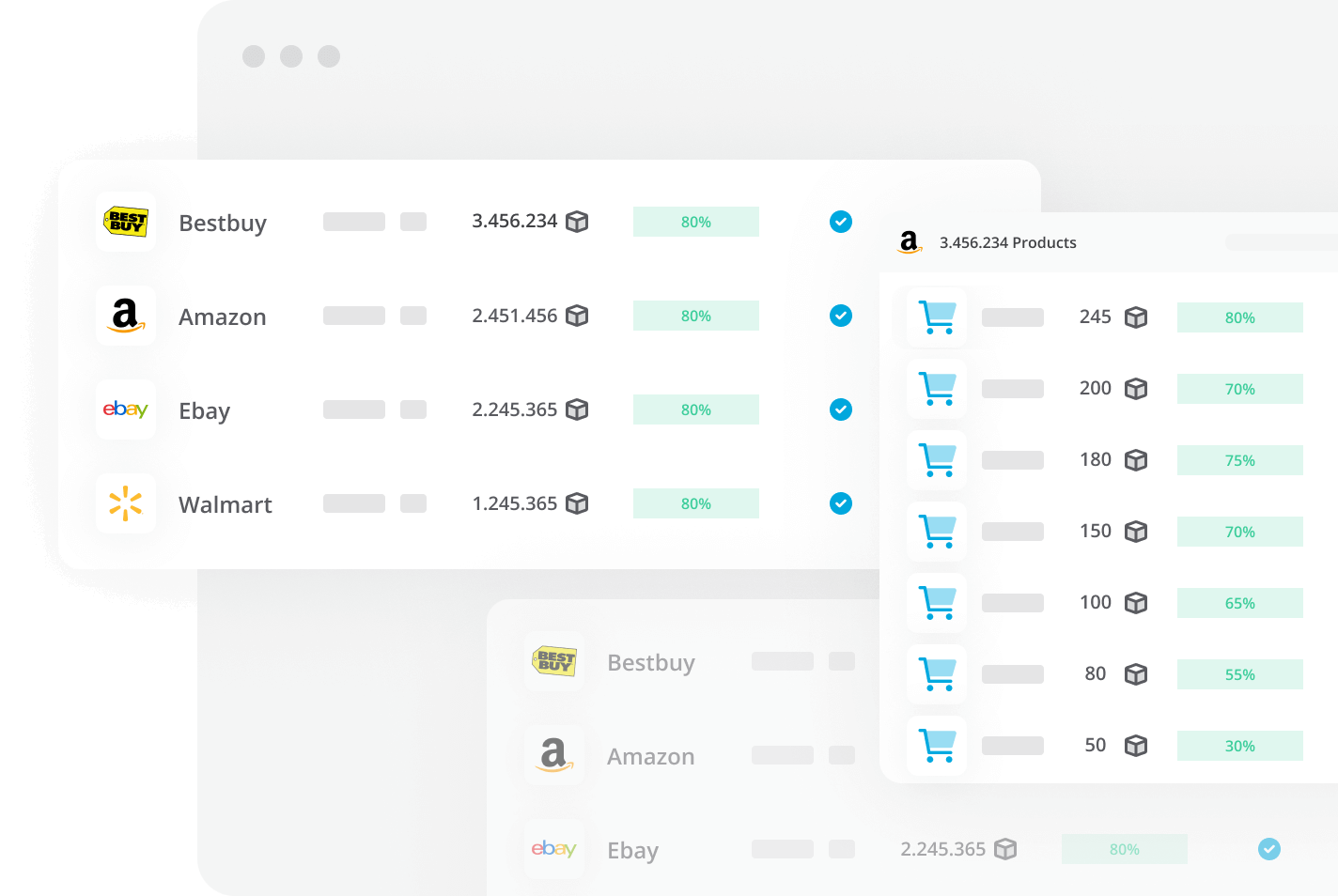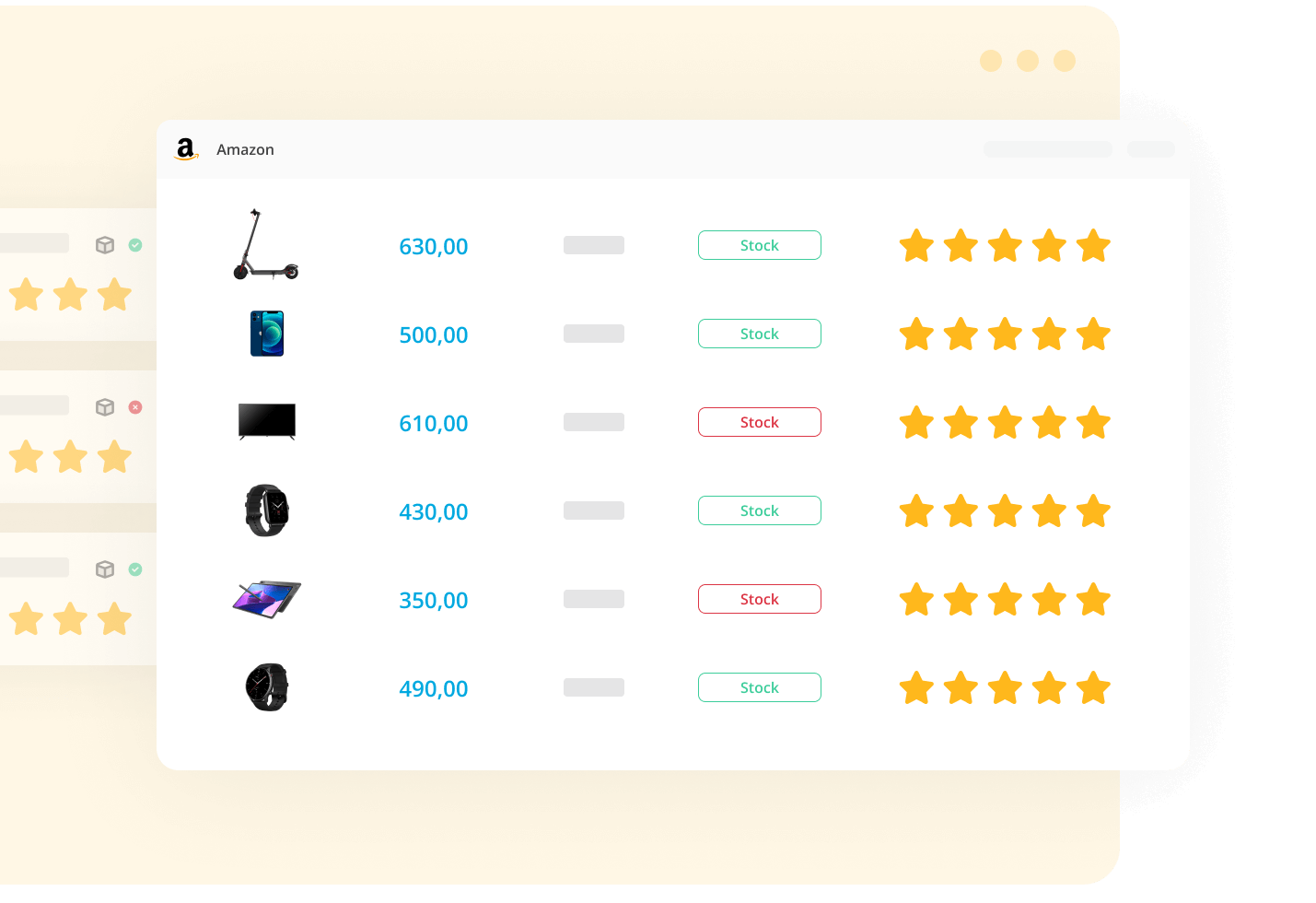 Access all the data relevant to your brand
Monitor your brand's digital presence in each of the eCommerce that display it. Our service extracts the entire catalogue from each website. It makes all the valuable data available so you can ascertain your brand's digital presence or that of your competitors, whether it be images, descriptions, reviews, ratings, stock or, of course, prices.
No limits. You can access information on any eCommerce, no matter where in the world it is based. Our system can process any online sales platform in any language, coding or currency.
Determine the quality of each product sheet
Monitor all the information that appears on your distributor's product sheets. Our Content Compliance solution lets you see all the attributes you need: Name, images, descriptions, specifications, product codes, etc.
It also allows you to approve or reject each of them easily from the user interface so that you find out each file's quality score.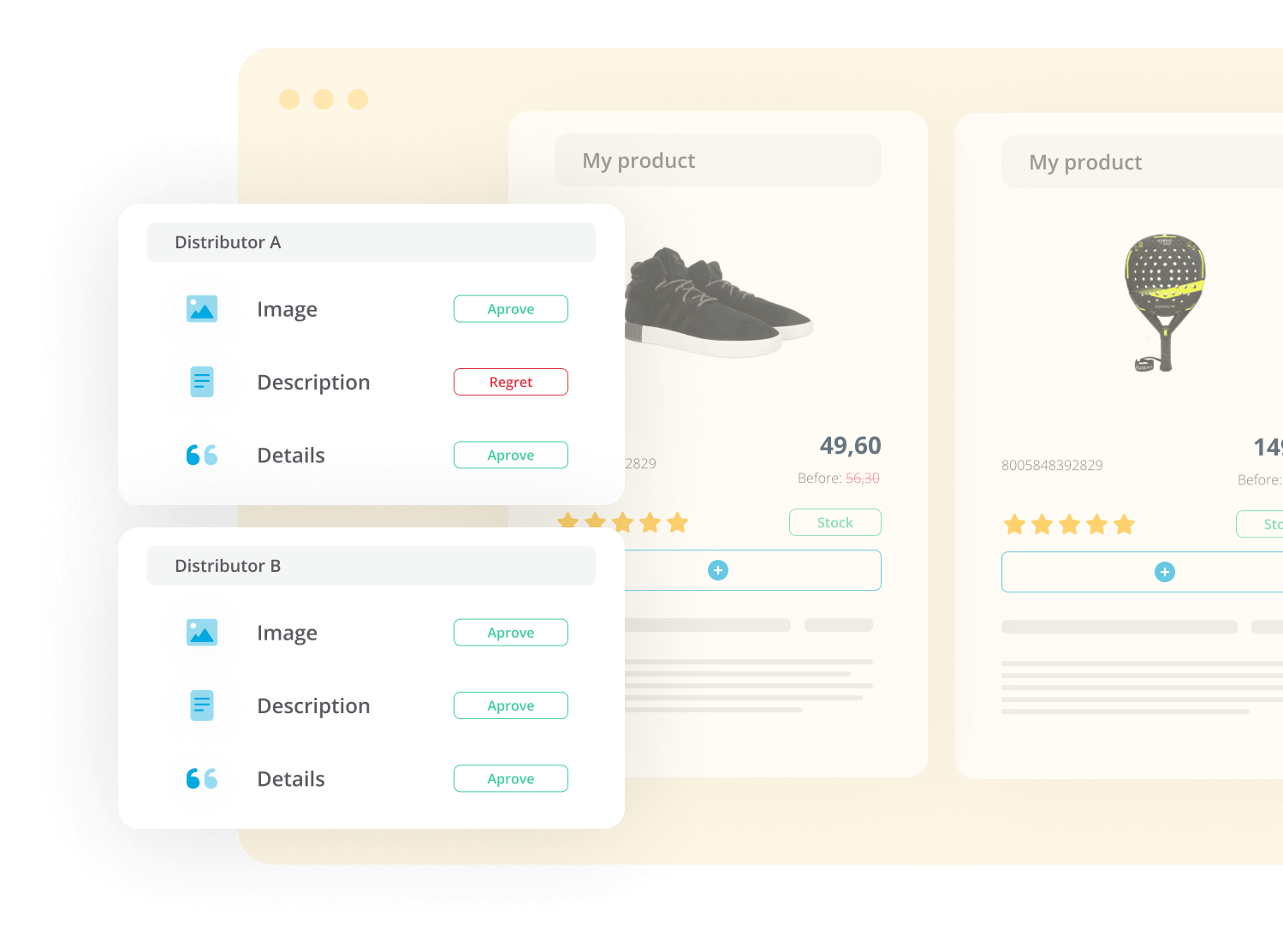 Monitor your brand's digital presence with Minderest
Reveal your brand's positioning.
Find out the ratings and reviews that your products receive.
See all the data in fully customizable dashboards.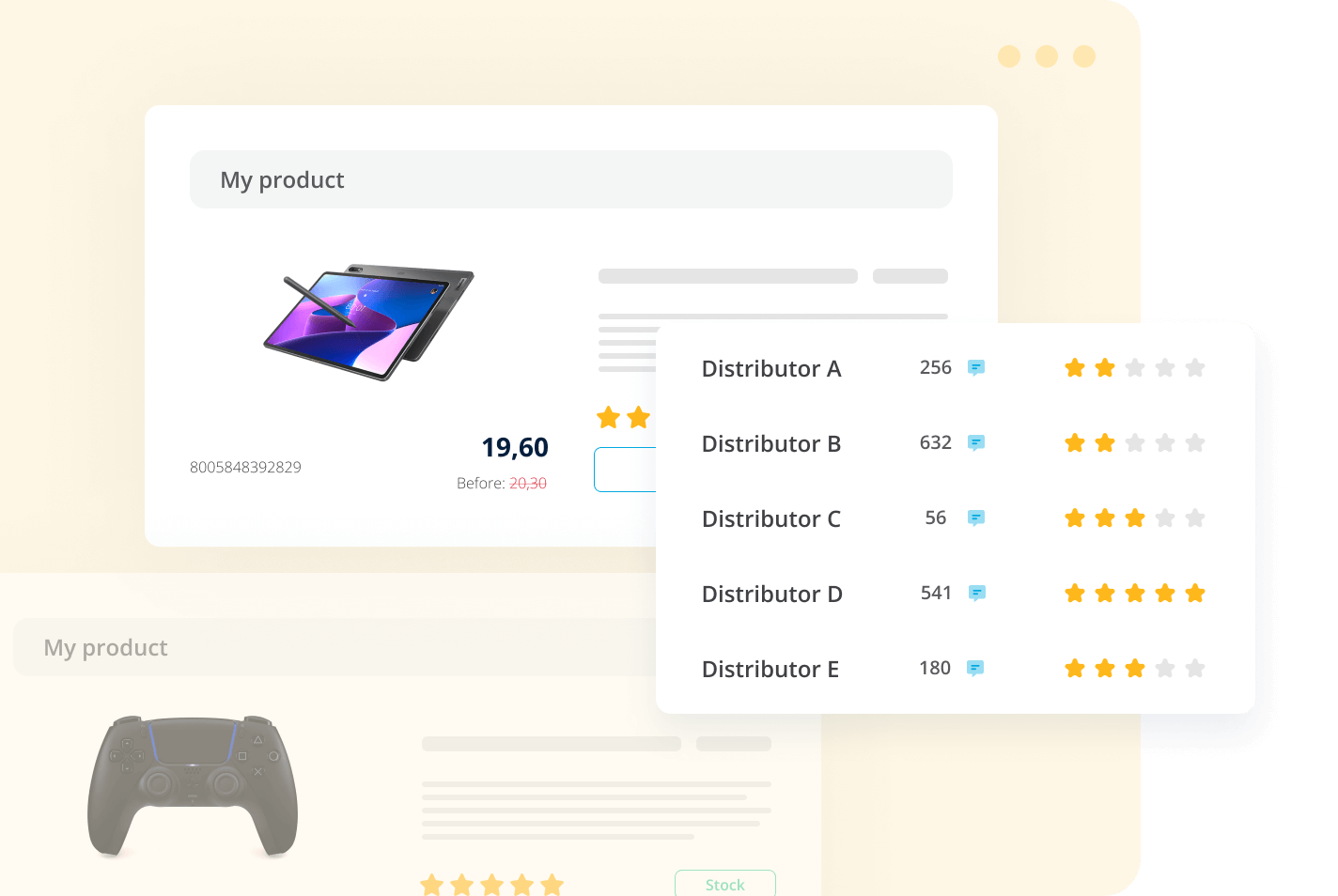 Monitor your products' ratings and reviews
Check user ratings and reviews on your distributors' websites, you can also compare them with those of your competitors.
Receive alerts when users post new reviews for your products or when your product rating changes.
Optimize your monitoring and analysis time by having instant access to all the data in one tool, even if your catalogue comprises thousands of items and hundreds of distributors worldwide.
Optimize stock management
Find out the stock availability of your brand's or competitors' products from any distributor. This way, you can be one step ahead of each retailer's stock orders or even make strategic moves when a competitor's product runs out of stock. By setting up personalized alerts, you will never miss a thing. The alerts trigger an email notification when any of these changes occur.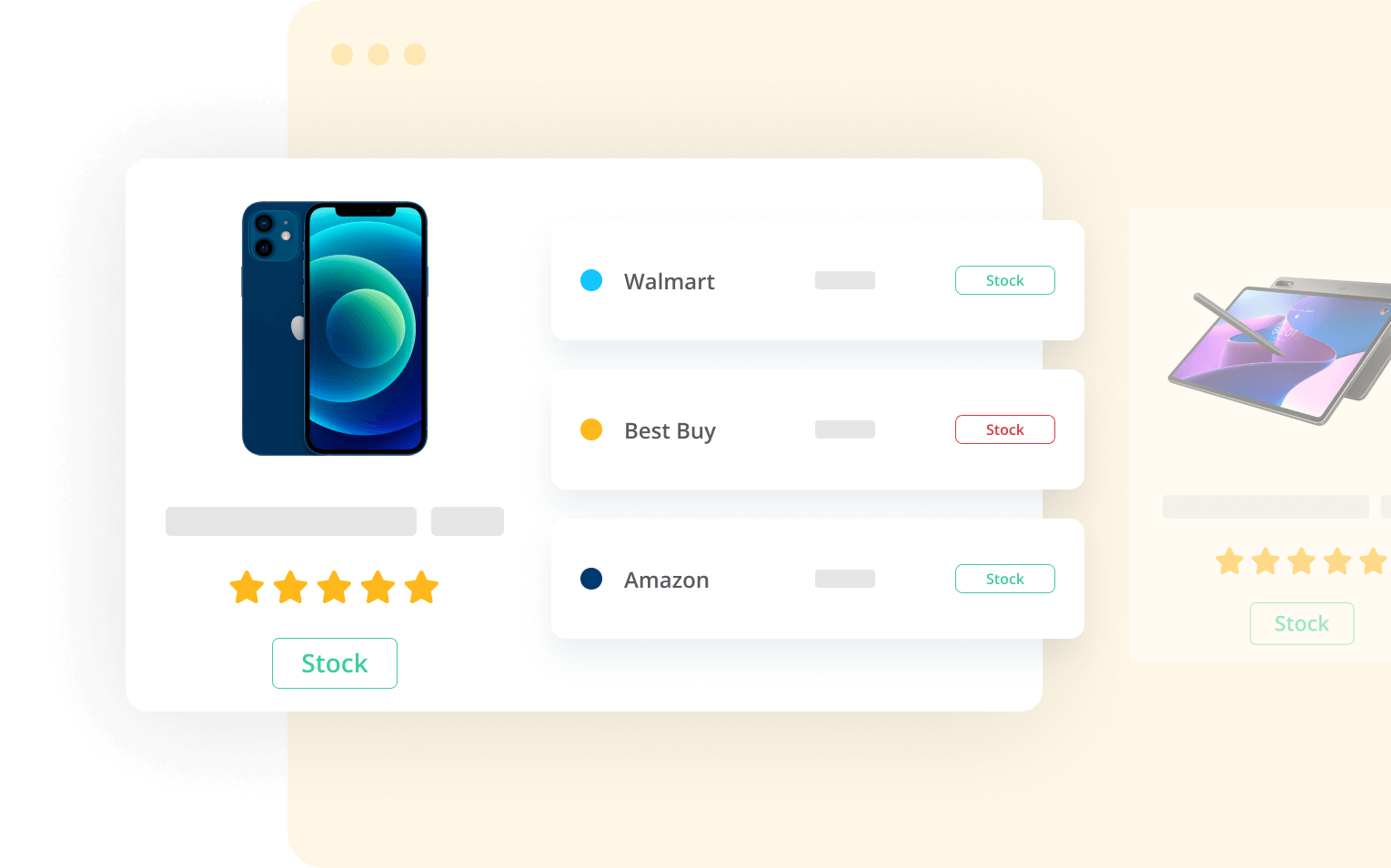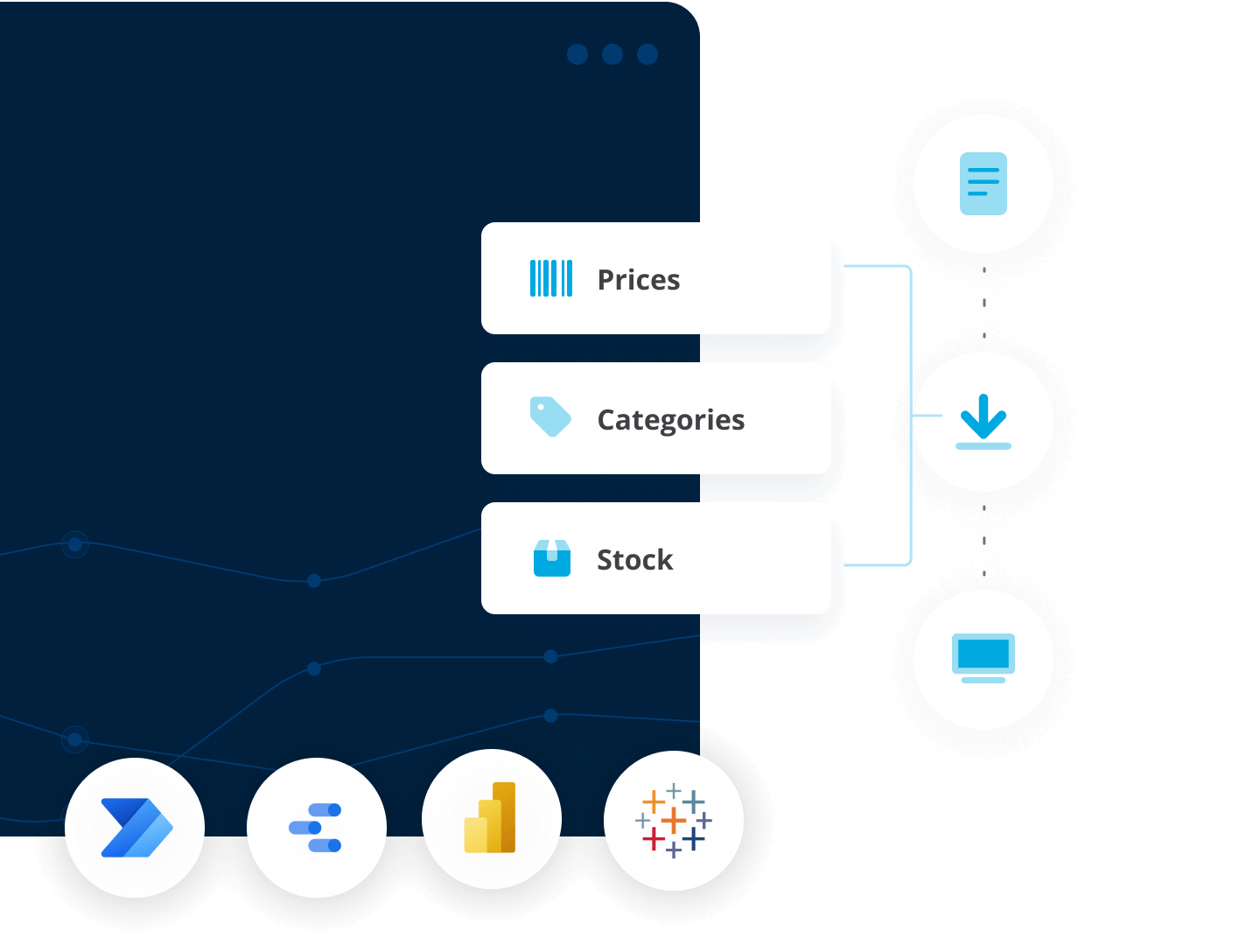 Up-to-date data, ready for in-depth analysis
Benefit from the most comprehensive pricing dashboards. Analyze any data relevant to your business. Filter by distributor, product, category, brand, etc.
Download reports in various formats and integrate them into business intelligence tools for comparative and in-depth analysis.
We guarantee accurate, comprehensive, consistent, reliable, and up-to-date data. We also protect your information throughout the process, which is why we are ISO 27001 certified.
More than 100 leading brands put their trust in Minderest when making their pricing decisions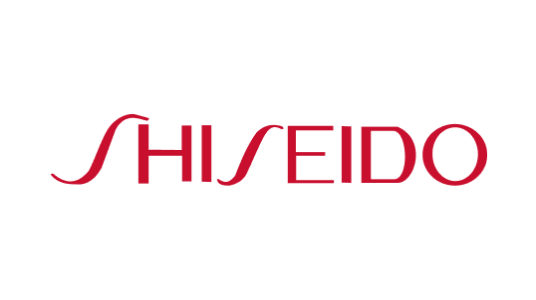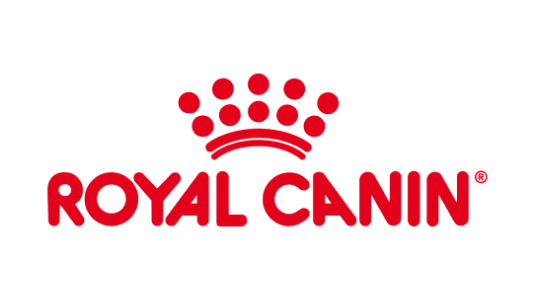 Related solutions
Catalogue Intelligence
Analyse your competitors' catalogues and identify the heavy-hitting brands or categories in their portfolio and the new product launches. Find common products and compare prices.
Competitor Price Monitoring
Find out about other retailers' current prices, promotions, and stock. Access their entire catalogue and all the product files, as well as changes in prices or stock, updated daily.
eCommerce Pricing Reports
Get up-to-date or recurrent reports on the product range, stock availability and prices for distributors you do not regularly monitor to expand your knowledge of the market and competitors.
Find out how Minderest can take your business to the next level.
Contact our pricing experts to see the platform in action.