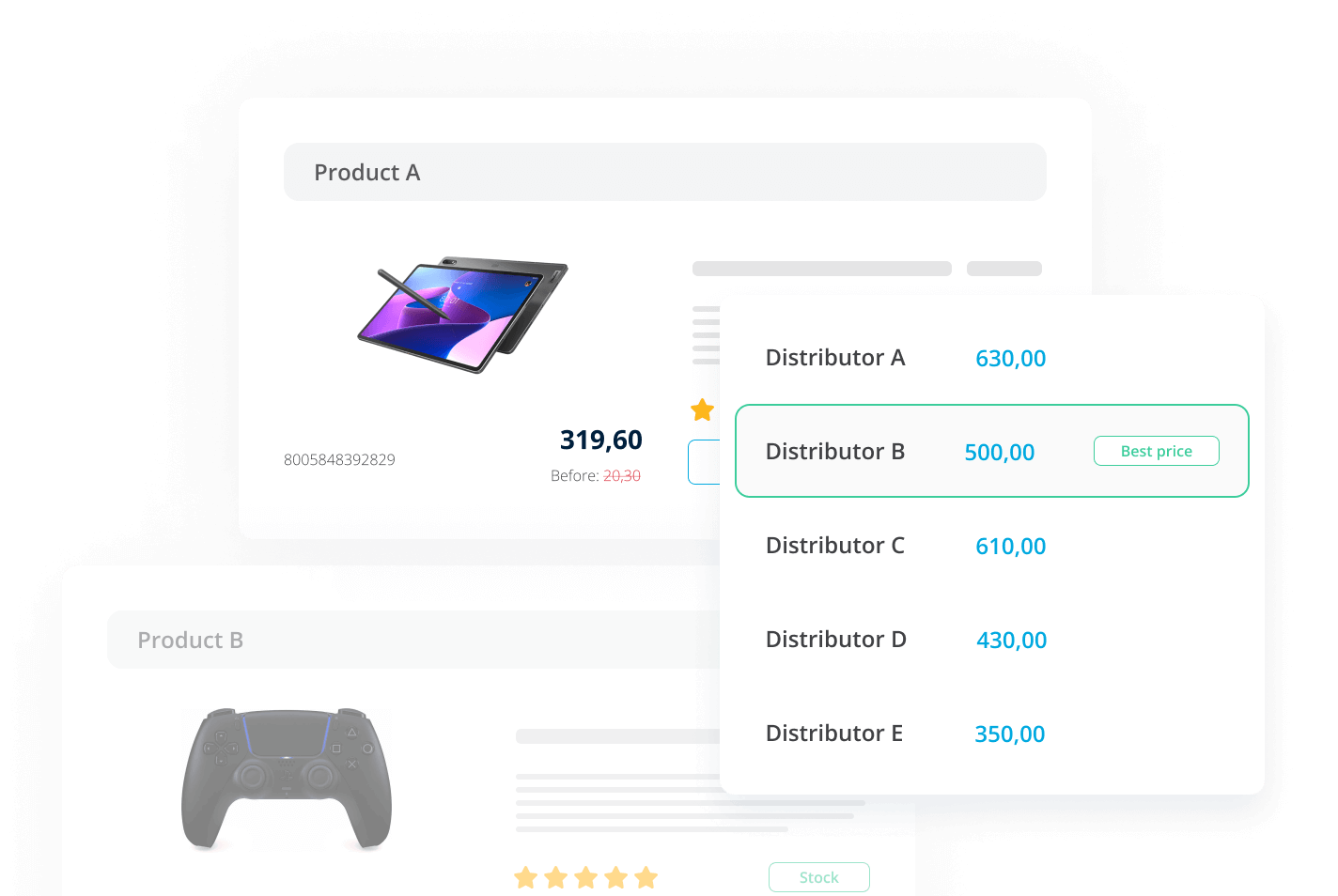 Purchase at the optimal price
Monitor the prices of products you want to purchase. Negotiate the most competitive price to reduce your cost price and increase your profit margin.
We provide the market prices of the products that interest you most, the price history or the average price. Information is power, and this data makes buying more cost-effectively easier so that you can stick to your expenditure targets.
Find out about your competitors' entire catalogues and pricing
It's never been easier to access any online player's entire catalogue. Analyse your competitors' catalogues and identify their strategies and purchasing and retail margins. Analyse their product portfolio, the new products they add, the items they withdraw, and the brands and categories they stock. You can even monitor their price changes and if any products sell out.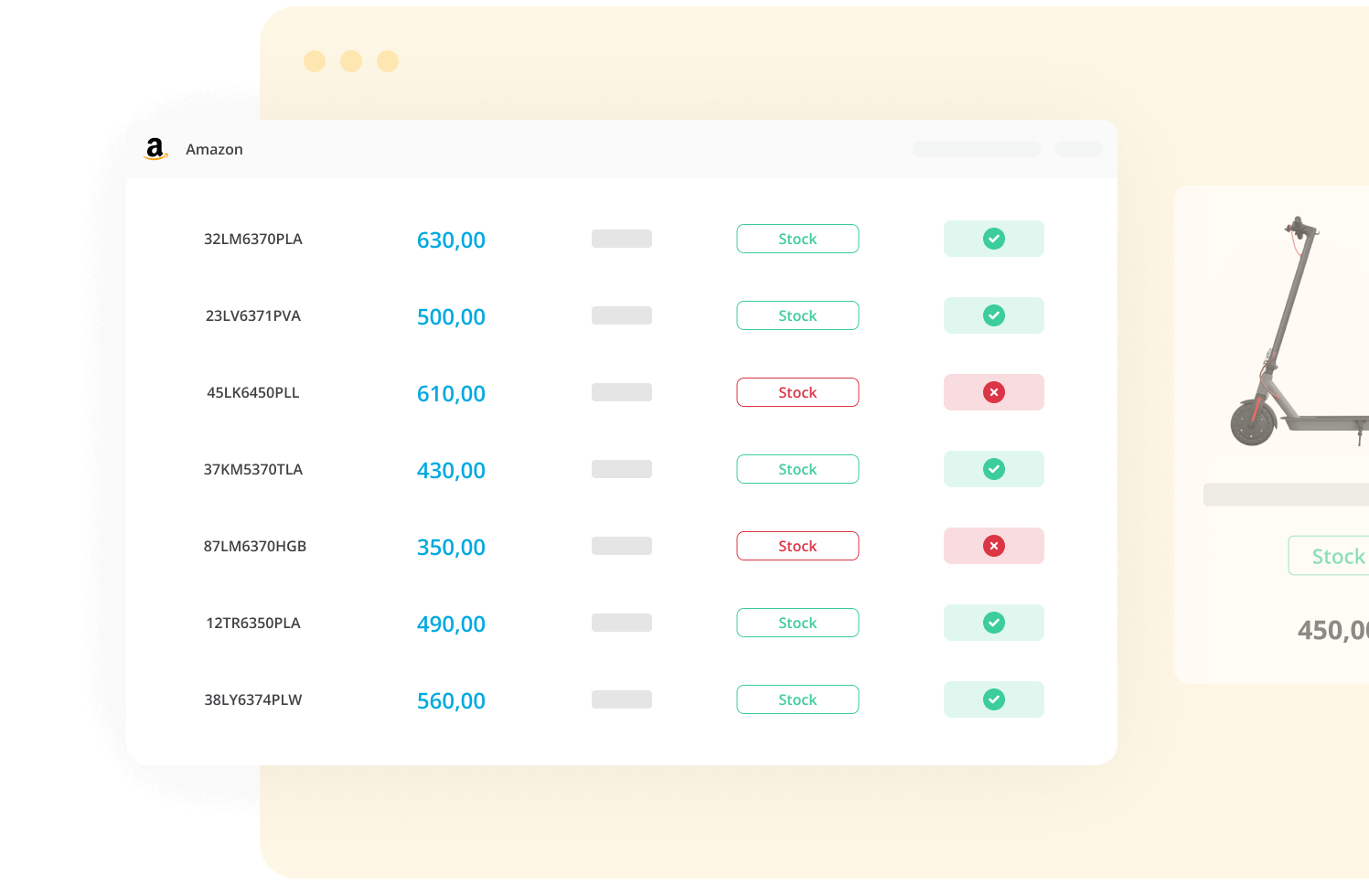 Increase profits with Minderest
Find out the market prices of the products you want to purchase.
Monitor what your competition sells and at what price.
Identify trending products so that you can include them in your catalogue.
Minderest customers achieve their goals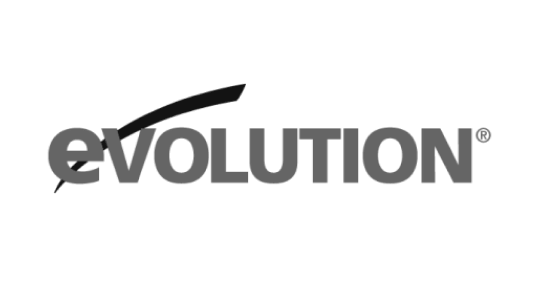 Evolution offers competitive prices by understanding the market
Evolution, a multi-purpose power saws brand sold in 26 countries, has gained a better understanding of market prices. Evolution also has a better grip on its competitors' movements with access to distributors' prices and catalogues.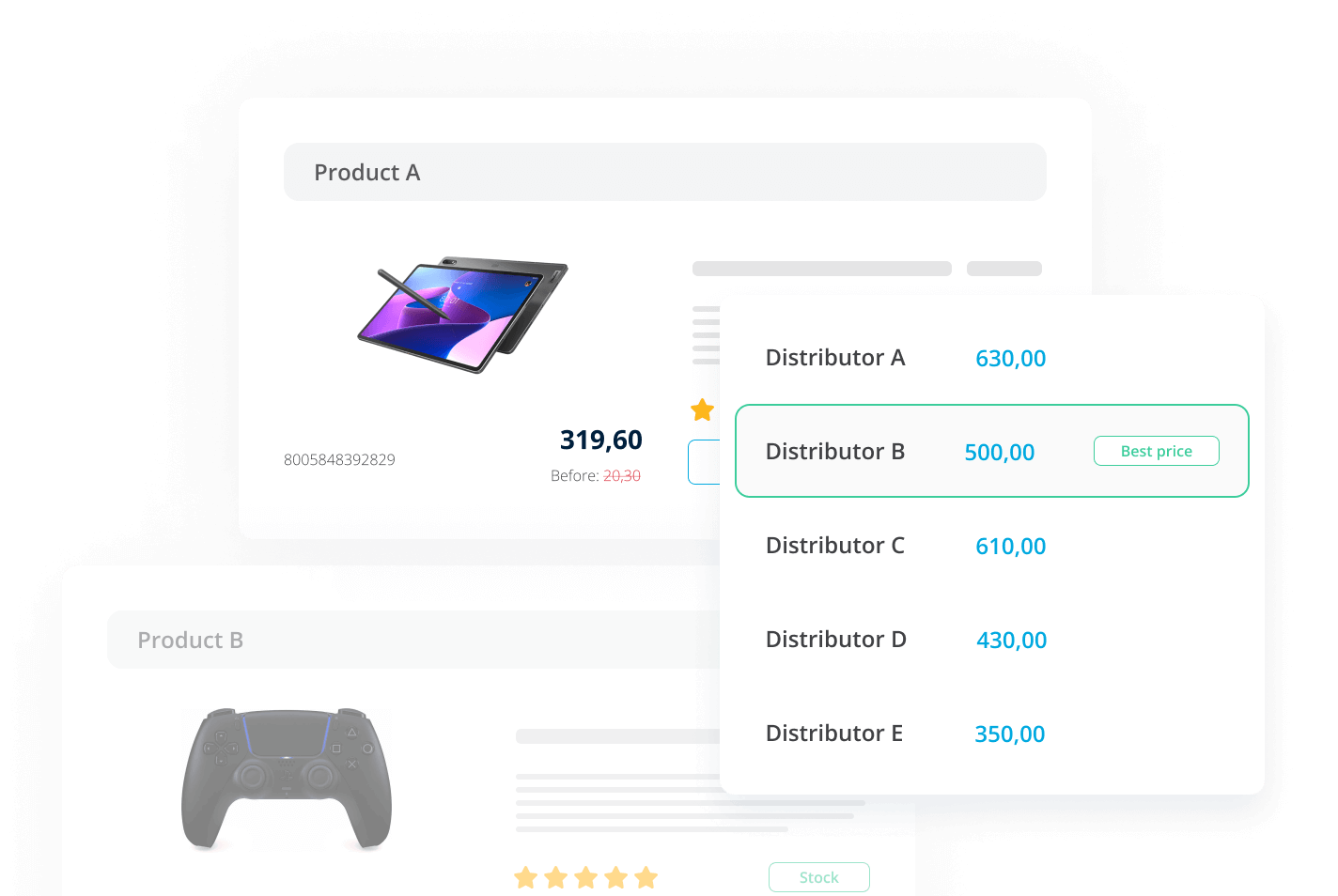 Identify trending products
Identify trending products which have a high turnover rate. Spot items that buyers like most by their high rating and large number of positive reviews. This will give you the key to detecting the most sought-after products. You can then include them in your catalogue or promote substitute products.
We make it even easier. By setting alerts, you'll receive an email notification whenever those changes happen.
11 of the world's 50 largest retailers use Minderest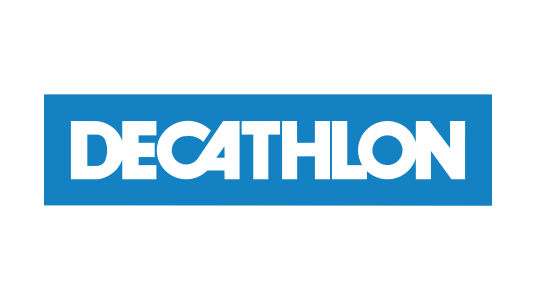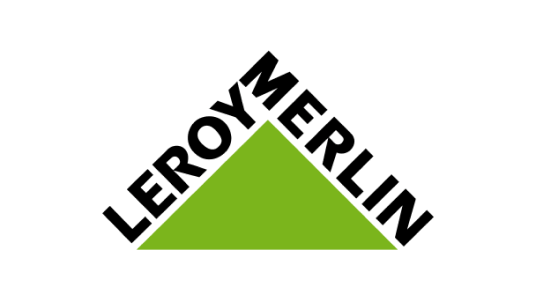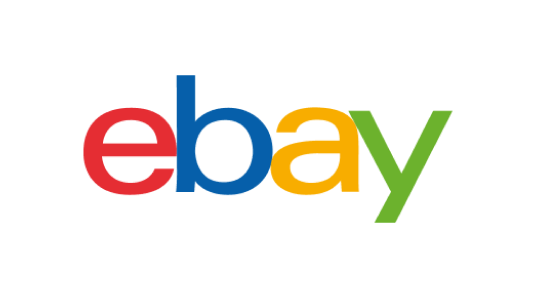 Find out how Minderest can take your business to the next level.
Contact our pricing experts to see the platform in action.