Get to know the future's Store by the hand of Minderest
Request a demo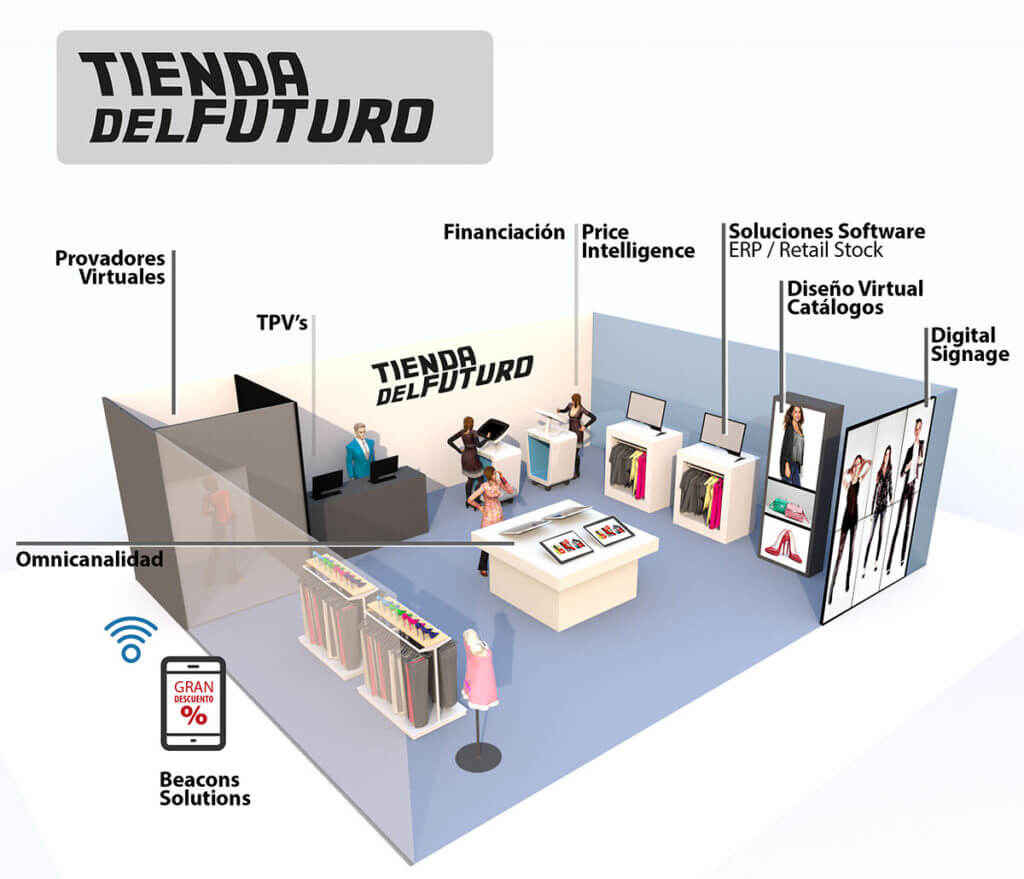 What will physical retail be like in the next few years? Bidding on an important advance in ecommerce, traditional retail is faced with a challenge; evolve to adapt to a consumer profile that gets more and more demanding. During the 2017 eShow fair in Barcelona, a store from the future will be created, showing visitors the most innovating companies that will play important roles in the following years to come.
Price and stock intelligence is without doubt one of the strongest points that retailers will explore, determining in each moment the optimal sales price, for which a drastic change will develop in the physical labelling of products, from paper to digital, and synchronizing all these price decisions between on and offline stores.
Minderest, one of the most advanced companies in the development of new price intelligence technologies, has been selected as one of these innovating future companies to represent Price Intelligence.
As a final brooch, the eShow will finish with and interesting debate about how exactly the future´s store should be, our Account Manager, Philipp Rockmann will participate with his vision of the market.
If you still don´t know how to potentiate your strategy in ecommerce with the most innovative trends, the eShow is a great place to start doing so. You can also consult the Smart Retail Summit programme:
15:00 - 15:15; Welcome and introduction to the current consumer situation. Gabriel Mulero, CEO of CSEngine.
15:30 - 16:00; Presentation of each of the products exposed and their application in the future´s store.
16:05 - 16:30; Debate table: How should we set up the future´s store? How exactly should this store be? What are the challenges faced to cover the ever more demanding digital consumer's needs? How should company processes and mentalities adapt to this new scene?
Find out how Minderest can take your business to the next level.
Contact our pricing experts to see the platform in action.