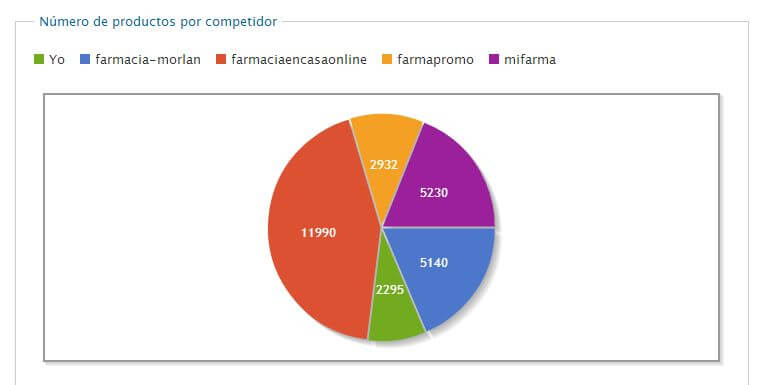 What is and how can we monitor competitor's prices? One of the main advantages of e-commerce is its global reach, regardless of where the customer is, they have at their disposal a large catalogue of shops where they can buy the products they need.
This benefit is for the customer, for the merchants however it is an added problem, since they compete against dozens of businesses that sell the same products. The trader needs to have an idea of ​​what the market price is, and what strategies are being followed by their immediate competitors. It is at this point when competitive price tracking and monitoring tools intervene.
Minderest has a powerful competitive analysis tool with which the trader can have the following variables under control:
Main competitors selling prices.
Offers among the competition.
New products incorporated with in the competition.
Graphs and price trends in the market.
Market and comparative study of the main variables with respect to the competition; Am I more expensive or cheaper than my competitors?
Competitor stock level.
Early warning system for price / stock changes within the competition.
It is important that the data collected by the tool is correct and up to date. Therefore, we refresh the information every 24 hours, linking the customer's product catalogue with that of its competitors, so that they can verify at what price each of their products is sold byl their competitors.
If you want to request a demo to check how you can boost your sales with a successful pricing strategy, you can do it through the following form.
Find out how Minderest can take your business to the next level.
Contact our pricing experts to see the platform in action.