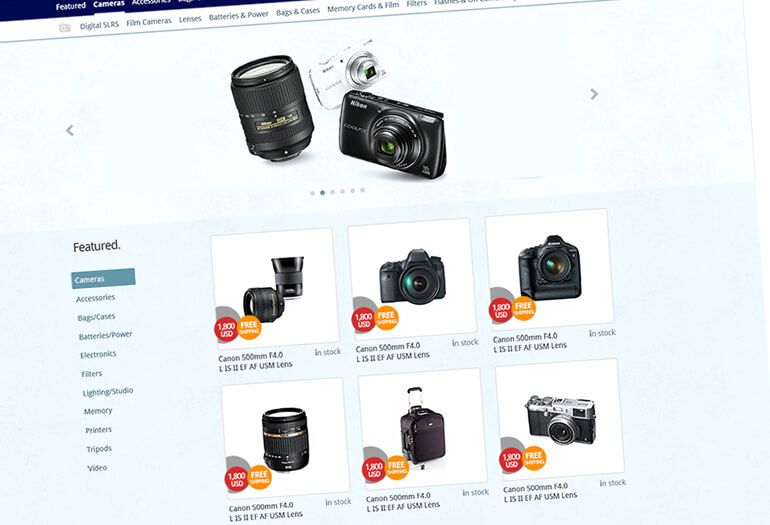 Creating a distribution channel is one of the most difficult tasks that a company faces. An indispensable task, on the other hand, since the distribution channel is the way for the manufacturers products to reach the final consumer. But if distribution is a key activity for marketing, online sales have added complexity to this activity, both in the creation of the distribution network and in monitoring or management of the same.
Unlike the pre-internet era, digital channels are more exposed. They are also more volatile. And distributors of brands that must act in that changing environment are forced to make rapid changes in their trade policy to adapt, and they don´t always take into account the distribution agreements that they have established with the manufacturers of the products.
In fact, many manufacturers ask themselves questions about their distribution channel: are my online distributors making the effort they committed to? Are they getting the online visibility they said they were going to get? Are my distributors giving visibility to my products in their catalogue?
The answers to these questions, which a priori may seem difficult to answer, are achieved through actions of 'catalogue insights' or product catalogue monitoring.
How to do 'catalogue insights'
Doing 'catalogue insights' means having the ability to monitor the catalogue of the entire distribution channel to have relevant information.
This capability is based on tracking technology, tools that from rules that are indicated, extract information from the websites or e-commerce sites that interest the manufacturer. With these monitoring applications in a simple and anonymous way any data related to the products can be collected, such as names, models, brands, reference numbers, prices or stocks. Some tools allow you to go even further, and if a manufacturer wants to monitor a particular product, it is feasible to collect the data as a SKU, EAN or MPN.
But in addition to an efficient and automated data collection, one of the keys to the actions of 'catalogue insights' is in presenting the data so that a manufacturer can make decisions. A historical price behaviour or stock history are two ways to present very useful data, which can enable a manufacturer to better understand a distributor's digital campaign. A comparison of prices or stock between different distributors is another type of data that is very useful to have an overview of the channel and to understand the positioning of each one.
What benefits does it have?
The 'catalogue insight´ actions are perfect for monitoring the digital channel, for its speed and for its changing dynamics. With relevant data (collected intelligently and systematically) and accurate information, manufacturers can benefit in two ways:
· They can detect a tendency or pattern of undesirable behaviour in a distributor and correct it quickly, proposing improvements in exhibition within the catalogue, offers or other actions.
· They can represent a possible scenario and anticipate actions, suggesting joint tasks together with the distributor, such as promotional activities or commercial campaigns.
The great benefit of monitoring the distribution channel is that it allows you to know the situation of the products in the channel so to look for areas of improvement with the distributors.
Find out how Minderest can take your business to the next level.
Contact our pricing experts to see the platform in action.