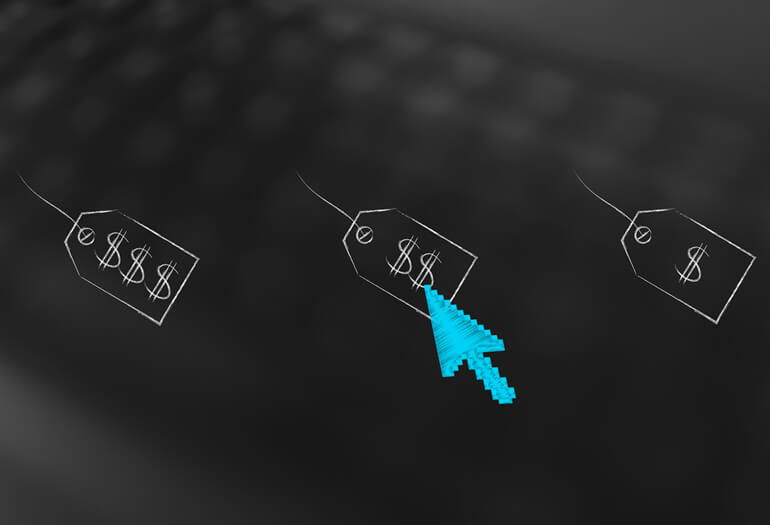 Repricing is one of the many concepts that have been incorporated into the digital language with the evolution of electronic commerce.
The concept seems simple to explain, since it is a way of updating the prices of online products with a certain degree of automation, which in the end seems to be nothing more or less than setting prices and applying them.
But in the digital world things change very fast and the novelties come with a name of their own, such as repricing.
Competition in ecommerce and multichannel
The usual thing in an ecommerce is to fix prices, for which the word pricing is used, this involves both the definitions of the long-term price strategy and the more tactical and seasonal actions. The price in the digital environment is one of the variables that most influences the purchase decision and is a key variable of marketing, so ecommerce are very careful with its treatment and modification.
But as the online sales sector has grown, e-commerce faces new challenges, two of them very significant: increasing online competition and the need for multichannel. Online competition is in itself a very powerful reason to look for a different approach to pricing. But in addition, the need to get the offer to potential buyers through multiple channels, both own and third parties is the trigger for a dynamic and personalized search management.
Repricing is a concept that emerges from this scenario and describes a way to update prices in an automated way, in multiple channels, with prices personalized by each channel, in real time and with high frequency. A very important challenge.
Price and agility monitoring
The origin of repricing stocks has been selling within marketplaces, such as Amazon or Ebay for example. Merchants, digital sellers within those spaces provided by large companies are not exclusive, which generates a great competition between sellers of the same product categories. This competition within a shared space has been the generator of what we now know as repricing, where the monitoring of other merchants with which virtual showcase is shared and the reaction on the price should be agile and immediate to stay competitive. It is crucial to keep track of competitive prices and to act quickly
But the scenario of selling within marketplaces has been just the beginning. Today, brands such as Tous, Springfield or Samsonite, must make agile and customize the prices of their sales channel in Amazon as well as the prices on their own ecommerce sites.
The case of some of the brands of Inditex is even more complex in its multi-channel, since in addition to its own e-commerce sites, they establish regional or country collaborations to boost the sale of their products, such as Pull & Bear in Asos in the United Kingdom.
Channels for e-commerce are broader and allow access too many global markets, but this needs the vision of personalized pricing management that proposes repricing.
Smart automation
Fortunately, there is competition price monitoring, with tools that allow you to track online competition. These solutions are the basis for repricing based on the detection of relevant information in competitors' prices and their fluctuations.
In the current scenario, the technology allows you to establish automated tracking rules for entire catalogues: references, prices, stocks, descriptions, updates, variations, etc. With the right solution, information becomes a very valuable asset for an ecommerce because it allows you to detect competitors' price actions to make decisions about your own offers in any of the channels or markets that are being monitored.
Repricing for an ecommerce is much more than a word, it is one of the keys to remain competitive and grow in the digital world.
Find out how Minderest can take your business to the next level.
Contact our pricing experts to see the platform in action.