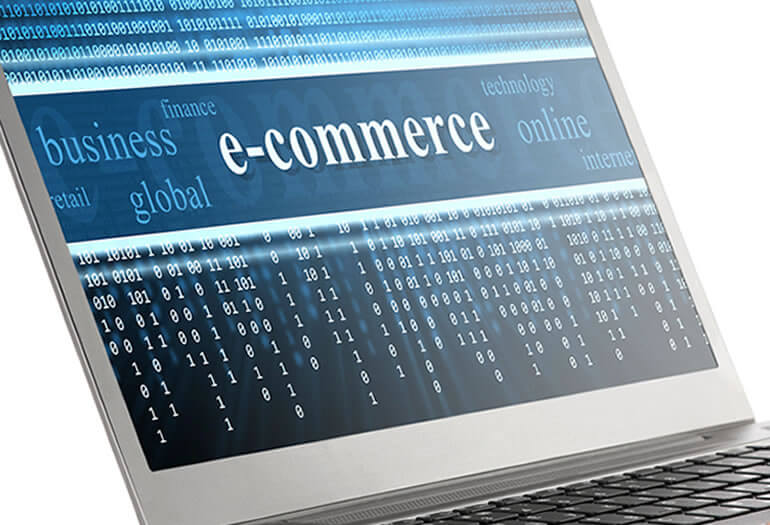 We have all heard about Artificial Intelligence (AI), but how can it benefit ecommerce? The essential thing to know about AI is that it is the machines that are responsible for doing certain tasks and that those machines are capable of learning to improve the way they are doing those tasks, thus improving their results and multiplying productivity.
The development of AI is increasingly important in marketing and ecommerce. There are machines capable of tackling by themselves tasks that would normally require human input, which frees time and energy for the worker. But the key is not only in the speed with which these machines are capable of doing their tasks, but also in the efficiency with which they perform them. The world of Artificial Intelligence is in continuous movement, and new developments confirm that machines not only perform their tasks efficiently, but learn to do better every time.
Although for the moment there are still few companies that have implemented Artificial Intelligence strategies, the businesses that have done so have generated an increase in sales between 6 and 10%, according to a recent report by MIT Sloan Management Review and The Boston Consulting Group.
In the competitive landscape of ecommerce, in order for a business to succeed, it needs to be faster and smarter than the competition. AI is changing the rules of the game in four major areas:
1. Chatbots. The use of online chats is increasingly common in online purchases, and the normal thing is to talk with a robot programmed to offer help on any questions the customer has about the products. They are so well programmed that each time it´s harder to know if it is a robot or a human who is responding. The experience is increasingly personalized and intelligent. And with it ecommerce can serve its customers 24 hours a day, 7 days a week, and quickly gather valuable data from customers and potential customers, simply tracking their behaviour in detail thanks to the learning of the IA machines.
With an effective chatbot the ecommerce can increase their conversion rates by adapting the online experience to the consumer's demands without having to do any extra work.
2. CRM. One of the most striking features of AI is its predictive nature. With it the CRM will become part of the past. All the effort necessary to collect data from customers and potential customers to then draw conclusions and make predictions, is streamlined and made much more efficient thanks to the AI.
It will no longer be necessary to have a professional expert in CRM, the new era of marketing is able to direct a message adapted to each visitor and at the right time. In addition to making things easier for ecommerce, these advances also improve the customer experience.
3. Inventory Management. Predictive AI analyses are changing top-down inventory management. No major efforts to keep the inventory updated and all shelves supplied, while any changes are recorded in detail.
Artificial Intelligence technology allows the owner of an ecommerce to obtain information about the factors that drive demand and predictive analysis of future demand. In addition, as the machines continue to learn about the company, they will be able to more accurately predict the inventory needs in real time and future, which will result in improved business results.
4. Image processing. It is increasingly common to find a product in an ecommerce through images; products whose name is unknown or cannot be found, a product seen on the street or on Pinterest. The ability of AI systems to classify, interpret and understand images makes that task much easier.
Amazon is one of the companies that already use Artificial Intelligence in image management to increase their sales. By simply opening the ecommerce mobile application and directing the phone camera to a product, Amazon identifies it and extracts it to be added to the product trolley. As simple and fast as that!
Find out how Minderest can take your business to the next level.
Contact our pricing experts to see the platform in action.