Low, medium and higher price strategies. Which is most appropriate?
Request a demo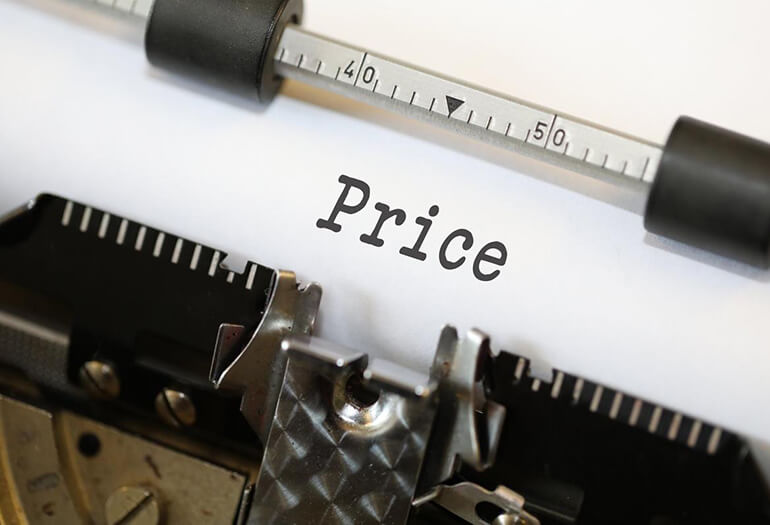 Pricing strategies for eCommerce are an essential aspect for defining both the opportunities for the brand within the market and its business image for potential customers.  There are many trends, but one doubt that continually assaults vendors is whether one should lower prices or increase them when compared to their competition.  Here we make a simple and direct review of the pros and cons of each one to analyse which best suits each situation.
Low price strategies
The strategy of lowering your prices against the competition has a clear strong point: you will be the customers champion and clearly recognised as the company with the best priced products on the market.
However, with this type of strategy there are two main risks: one in terms of the stability of your profit margins and another in terms of brand image.
From an economic point of view, establishing a lowest-price strategy can put the overall eCommerce's profit margin at risk.  An online store does not stop being a business venture that has to report profits; just trying to compete for the lowest price does not justify minimising profit margins, as this can only be productive if a high sales volume is expected (and of course met).
In addition, with a generalised low-cost strategy it will be far more complicated to stand out during traditional sale periods or with on-the-spot special offers.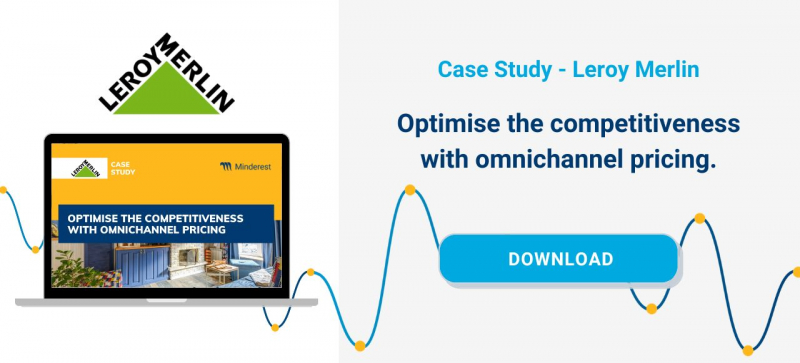 On the other hand, we also already appreciate that price is not the only reason potential customers bear in mind when purchasing a product.  When we factor in these other influences we may see that offering unusually low prices can generate an opposite effect within your potential customers, especially those who understand perfectly the relationship between product quality and price, as well as the customer service level that can be expected from the brand.
High price strategies
The highest price strategies are, initially, the least popular for most eCommerce sites that promote direct sales to end-customers.  This is mainly due to the potential 'flight' effect this may cause.  However, you also have to consider how high-prices can favour the image of an online store.
The main advantage of a high-price strategy directly affects the business as it results, directly, in higher income thanks to a much wider profit margin. However, it is necessary to go that little bit further and understand how that profit margin can be reduced on certain occasions and offer attractive discounts which attract new buyers.  In addition, it is possible to reconcile them with customer loyalty programs which facilitate increased discounts for previous customers.
At another level, we must analyse how these higher prices affect the brand-image of the store. Firstly, it is necessary to bear in mind that when we talk about high prices that we always refer to real prices, fair for the product and quality offered.  Also, it is essential to assess the market knowledge that potential buyers have about these products. This is directly related to the price rises seen at specific times and then used to apply certain discounts afterwards.  This has been seen in campaigns such as Black Friday, when stores that have tried to deceive buyers have had to suffer the consequences over time.
On the other hand, a strategy of high prices can also generate a lack of interest from the outset by users, who will recognise the brand or store as inaccessible to them.  However, this, depending on the sector, may turn out to be an inverse positive, as can occur with luxury products.
And an average price?
After this brief reflection it can be seen that, in almost all cases, virtue will always be found in the middle area.  A fair price strategy will be the one that is in accordance to the customers' needs and the market trends.
To have a global idea of the market panorama, all manufacturers and retailers need to monitor competitor prices.  Currently there are multiple tools that allow you to obtain a view of the continuous fluctuations of catalogue items and online prices, as well as then applying changes to the product prices themselves based on previously defined algorithms and parameters.
Find out how Minderest can take your business to the next level.
Contact our pricing experts to see the platform in action.