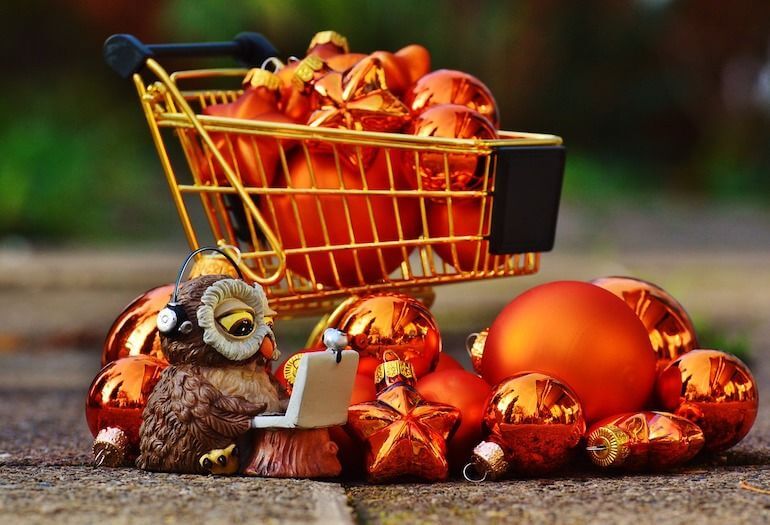 Christmas may be to the retail trade what the summer season is to the hotel sector.  This also takes into account the rest of the sales campaigns that occur throughout the year, so this is the right time to take advantage of sales that will occur with almost 100% certainty.  In whatever case, within a digital market, it is essential to establish a sales and pricing strategy adapted to the idiosyncrasy of the sales channel and its own characteristics.  Perhaps Christmas is one of those cases in which the offline strategy is not equivalent to the online one.
So, what should we do to prepare our eCommerce before Christmas arrives? We summarise this in the following 5 steps, or options, that can be carried out to optimise sales during the Christmas season.
Within your website
Optimising your sales by ensuring that your website works perfectly one, hundred percent.  For this testing is essential, as well as monitoring the results of each user's actions.
What specifics should be monitored with special attention?  Easy!  Mobile responsive design and product stock levels.  In this sense, the essential step is to put yourself in your potential client's shoes and be critical of both the shortcomings and strengths of your eCommerce system.  Make sure that the user experience is simple, fluid and safe, and that your client can perform the actions they want at any time.
On the other hand, pay attention to keep the stock of your online store up to date.  A catalogue management tool will help you to be aware of which products have the most output and to check which products are working best for your competitors.
Christmas pricing strategy
During the Christmas campaign sales are practically guaranteed.  However, this does not mean that it is not a good time to carry out specific pricing actions to promote, thinking in the future, the popularity of online shopping.  As always, checking what your competition does with their prices is an advantage.
We propose two aspects: on the one hand, make specific offers on highly demanded products, create gift packs or offer discounts for future Christmas purchases; on the other hand, organise the prices in a standardised way (for example, based on rounding) to help the user find the gift he is looking for.  This way, the user will have an improved experience thanks to the facilities offered by your eCommerce.  A good example?  Categorise products by their maximum value: eg. gifts of up to €10, €20, etc.
Shipping policy
At Christmas everybody, users and sellers, are in a rush; last minute purchases, failed gifts, unexpected commitments, etc.  Establish, from the beginning, a calendar where the user can clearly see what the purchase deadlines for their goods to arrive before D-day (or rather, C-Day!).
You will avoid future problems, and reclamations, but above all nobody will be hung-out to dry without their Christmas gift.
Communicate with your potential clients
Preparing the Christmas campaign requires hours of work.  Take into account the previous year and make it very clear how you will communicate your eCommerce actions to your users.
Mailings, banners, Texting...  According to your business, it will be more advisable to carry out one type of action over another.  Your marketing team should be at its best to make this Christmas campaign the most successful of the year.
Update payment methods
Last but not least, it facilitates purchases if you establish popular, simple, and direct payment methods.  Always remember to keep security in mind, and let your users know who the payment gateway service provider to your online store is, as well as their conditions.
Today, over half of online transactions and purchases are made through a smartphone.  This frees the user from having to enter card numbers every time and takes advantage of secure alternatives such as Paypal or Apple Pay.  Explore collaboration opportunities with other entities to improve this part of your conversion funnel and allow the user to make their purchases simply and safely.
Find out how Minderest can take your business to the next level.
Contact our pricing experts to see the platform in action.