Content Compliance
Monitor the product files on your distributors' websites
Request a demo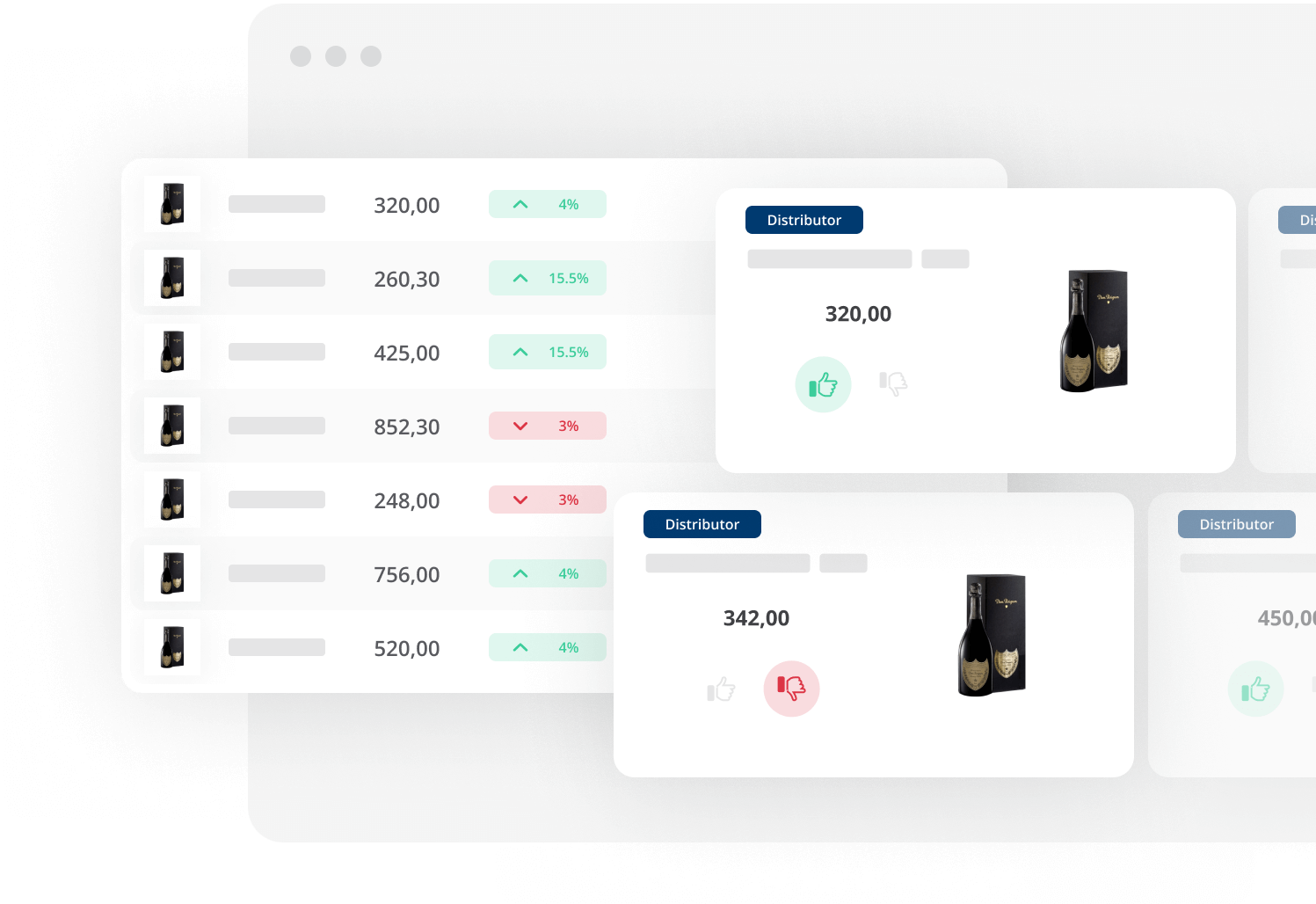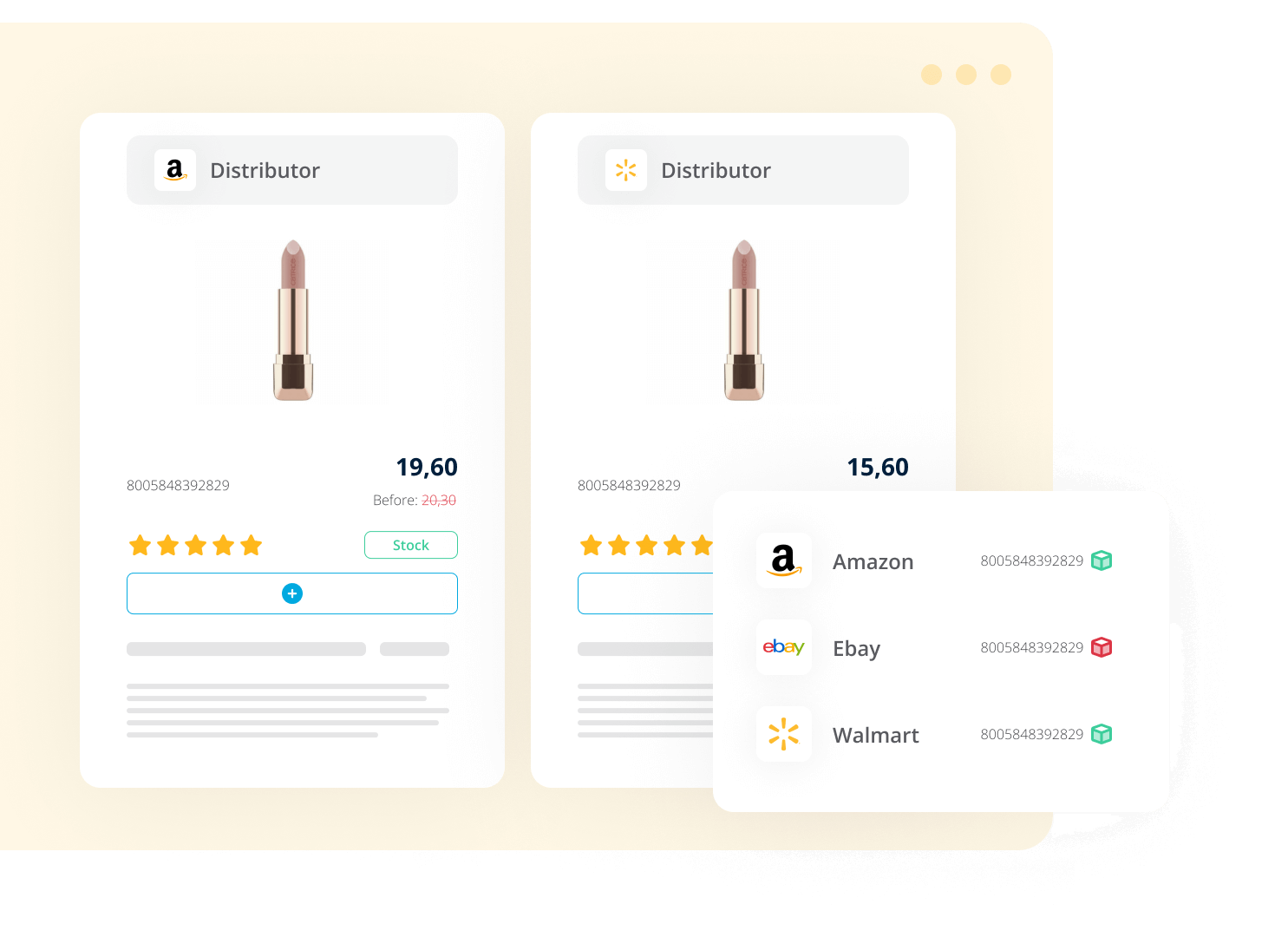 Monitor all the details in the product files
All the information included in your online distributors' product files for your brand's products is just a click away. You will be more agile, reduce the amount of time dedicated to monitoring, and, above all, improve product presentation quality.
Ensure that all your company's efforts to build a brand are emulated on each distributor's online sales platform.
This functionality allows you to review all the product file attributes (photo, name, description, features, and product details, etc.) and check they comply with your company's established guidelines.
Ensure the quality of each product's attributes
Quickly ascertain the brand standard compliance percentage and determine the quality of your distributors' product files. Our platform allows you to approve or reject attributes easily. Check the photo, name, description, features and product details.
Filter the data by brand, distributor, attribute, and compliance, or create bespoke tags to segment by campaigns or categories within your catalogue. Set the general or specific attributes that you are interested in monitoring for different products and distributors.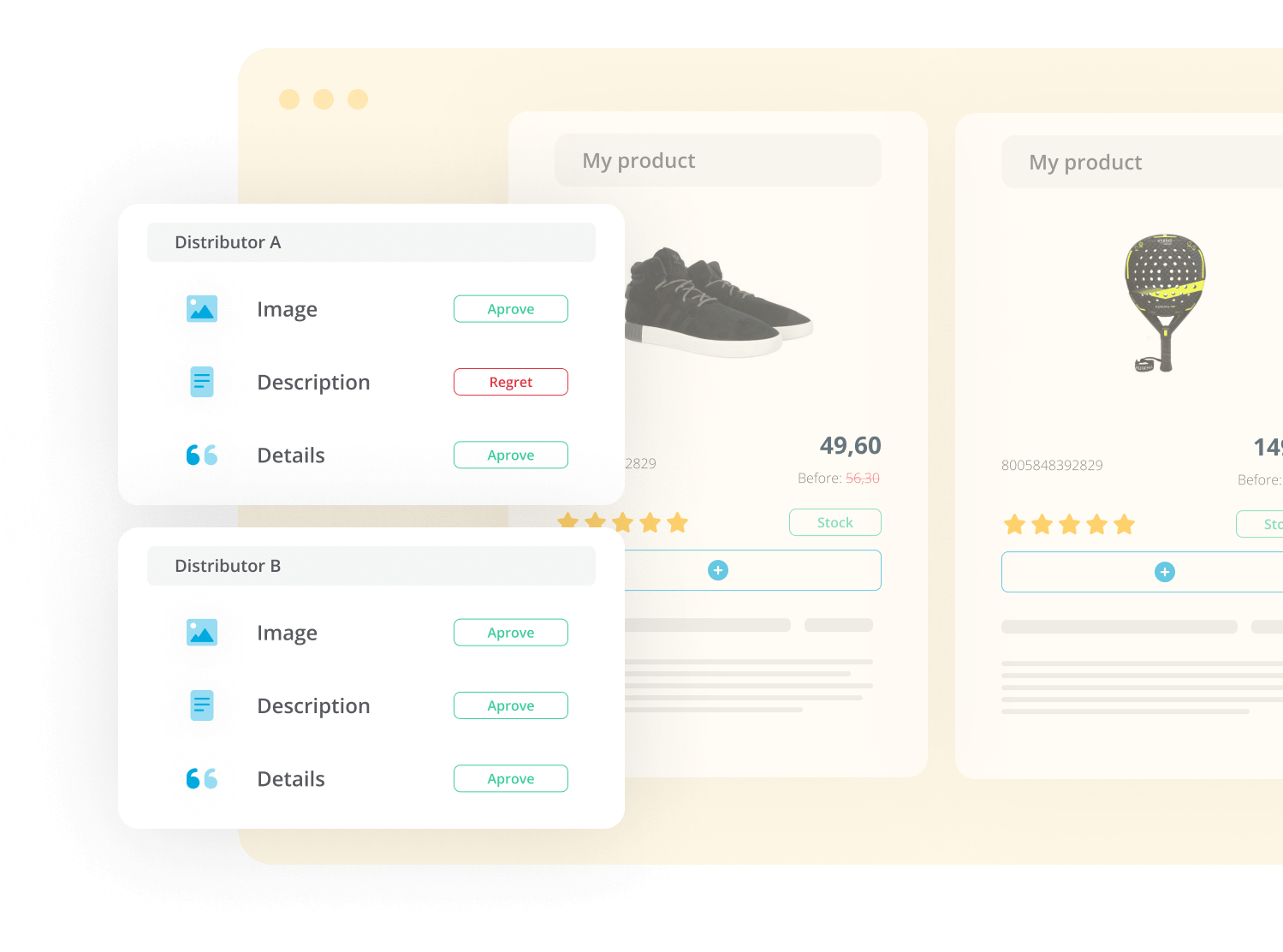 Monitor your distributors' content compliance with Minderest
Monitor all the data in the product file.
Find out each retailer's content compliance percentage.
Identify unauthorized distributors.
Accurate matching without an EAN or UPC code
Comparing products with your competitors can be problematic. Sometimes they lack SKUs or UPCs or have errors in the product name. At Minderest, we do not rest on our laurels when technology reaches its limits. In addition to having the most advanced matching algorithm on the market, we have a team of experts who perform matching by hand. Alternatively, a member of your team can review the products within our platform. This is how we guarantee that we can match identical, similar or even white-label products.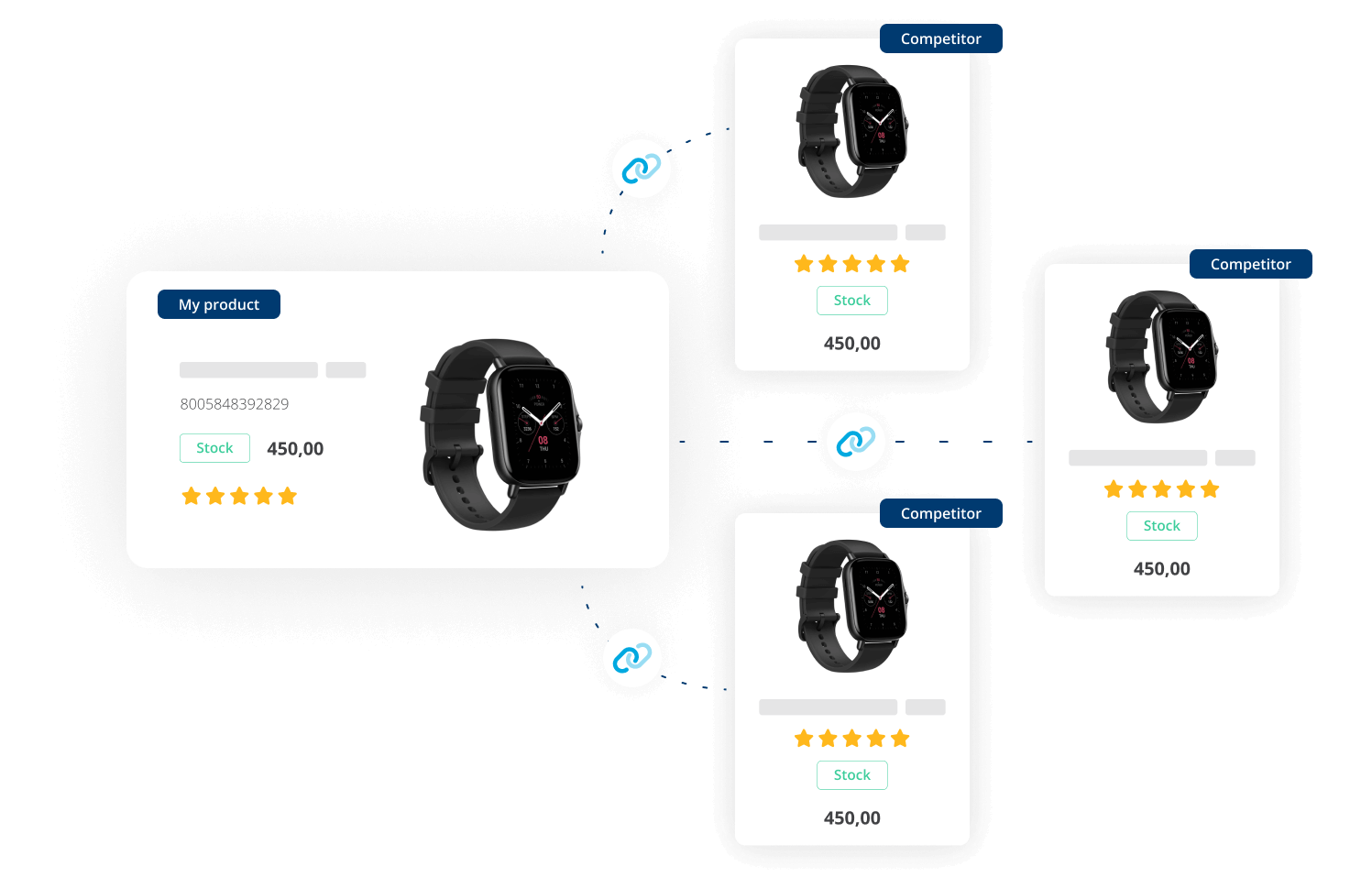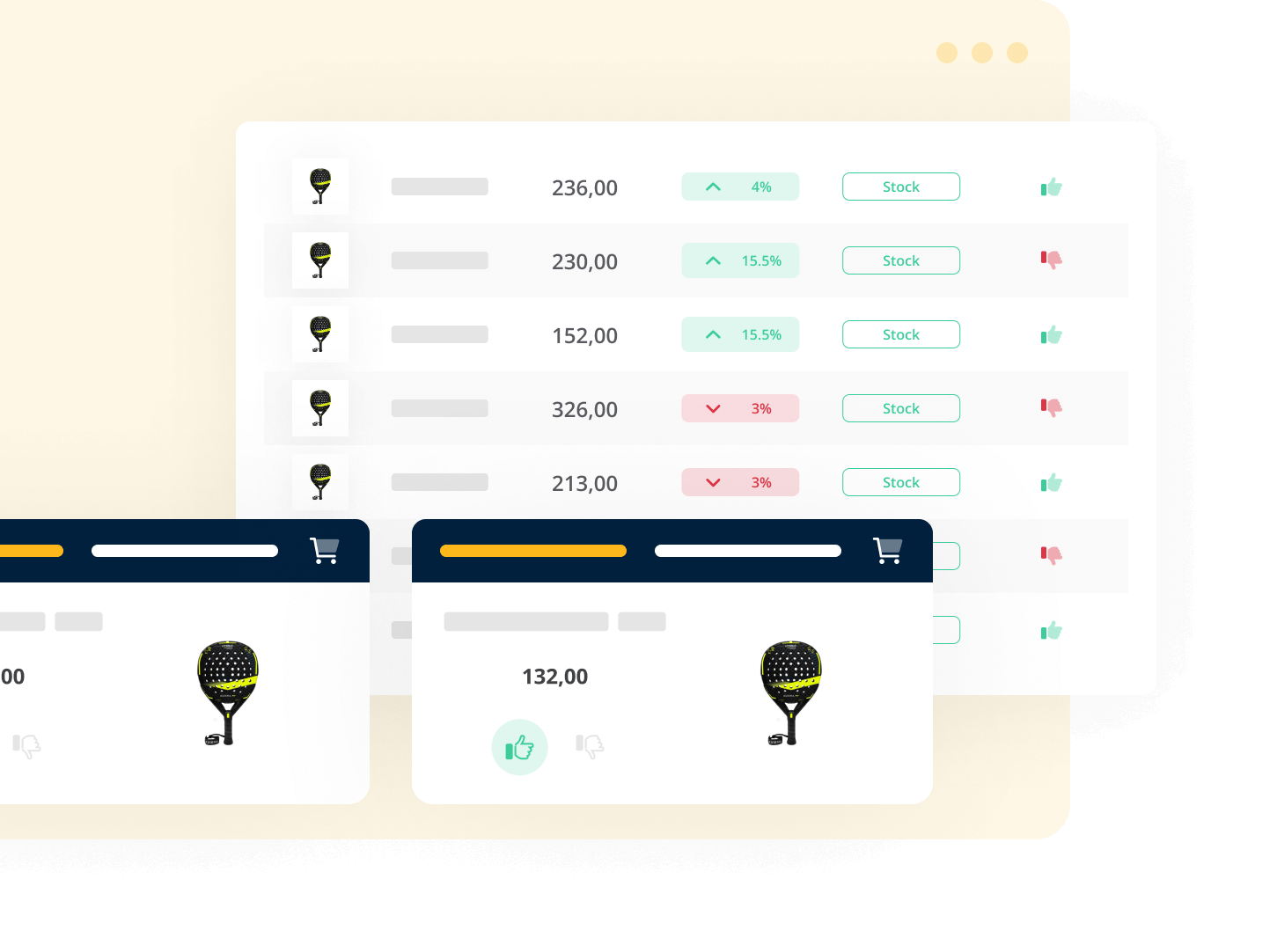 Identify unauthorized distributors
Monitor if your items are sold through unauthorized distributors. Find all the sellers who market your products and easily identify those not authorized and where they are based.
Monitor retailers in all four corners of the world. Minderest can process any online sales platform's data regardless of country of origin, language, coding, or currency. If our platform does not include it yet, we will add it.
More than 100 leading brands put their trust in Minderest when making their pricing decisions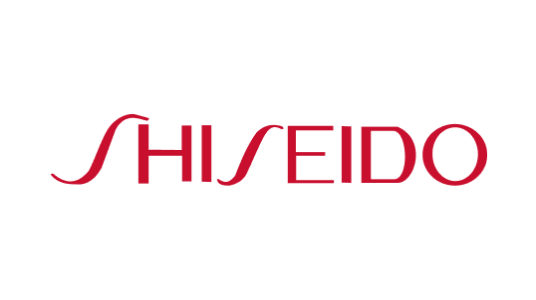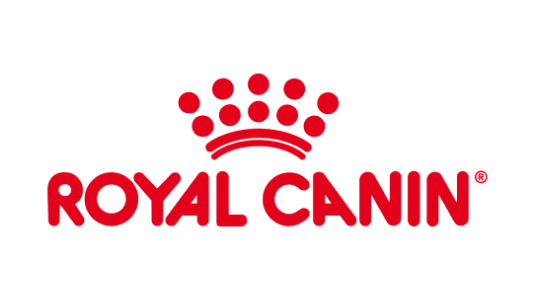 Related solutions
Digital Shelf Benchmark
Track your brand's digital presence in any eCommerce. Analyse all the valuable data about any retailer's product portfolio: Images, descriptions, reviews, ratings, stock, and, of course, prices.
MAP & MSRP Monitoring
Monitor your distributors' prices daily, in any country, currency or online store, avoiding price wars or deviations from the MSRP or MAP policy.
Marketplace Sellers Benchmark
Monitor sellers who market your products on marketplaces. Track prices, promotions and stockouts. Spot unauthorized sellers.
Find out how Minderest can take your business to the next level.
Contact our pricing experts to see the platform in action.