Competition's prices under control using a Price monitoring software
Request a demo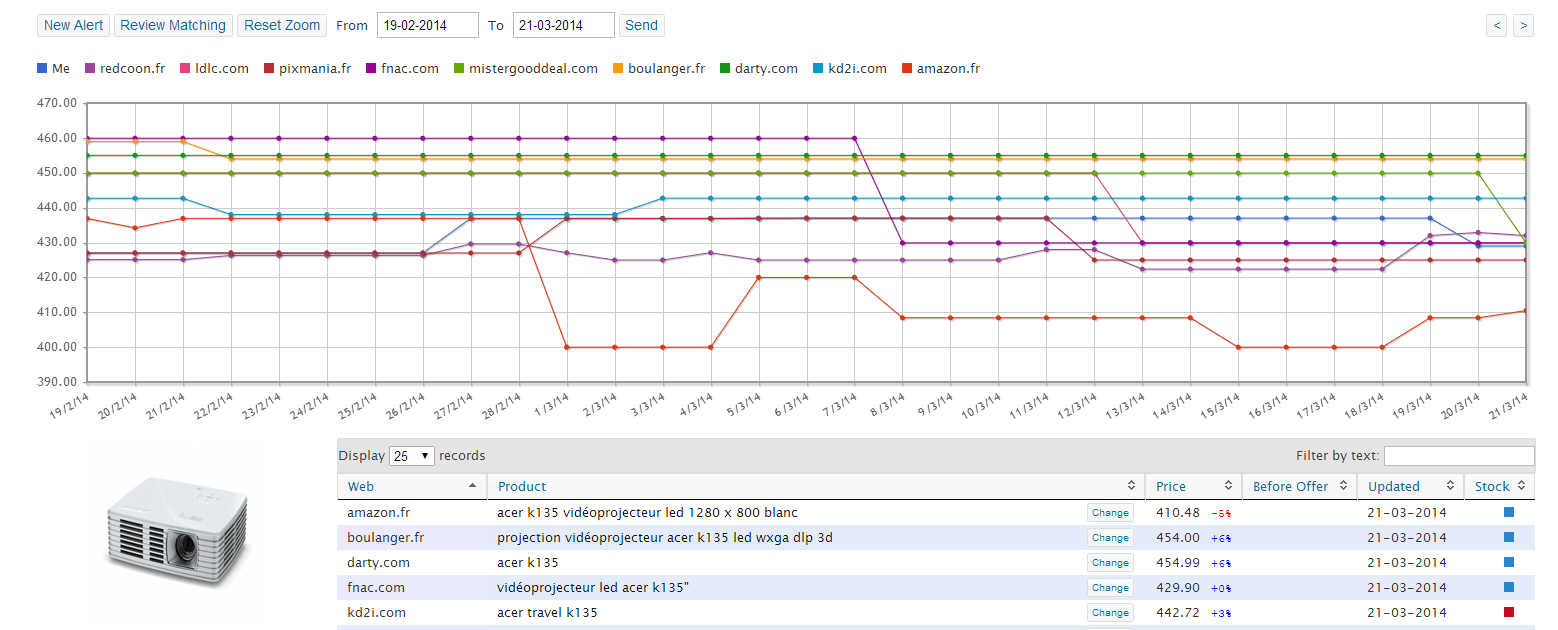 Being aware of the competition´s prices can be a complex task if one doesn´t have a Competition´s price monitoring software. One of the main reasons for buyers to purchase online is to have access to better prices. For this reason, to have a competition´s price monitoring software is one of the key points in order to ensure our e commerce success. Listed below you will find the main advantages of using a pricing software:
Time saving in relation to check prices manually by updating prices every 24 hours. In an ecommerce with thousands of products this task becomes impossible.
Cost saving: Using people to monitor price changes is very expensive. By using a tool you can get 10 times savings
Work with accurate and updated data. Reviewing your competition  prices every 24 hours is impossible. A price monitoring tool can do this task several times a day.
Taking the right decisions when setting your prices: With such valuable information, Marketing Managers can plan their promotions increasing significantly campaigns  ROI.
Automate the price setting. The most advanced price monitoring tools even allow to set prices automatically, taking into account stock, cost and competition´s prices.
Decrease your basket abandonment rate. The majority of basket abandonment is due to non competitive prices. Optimizing your e commerce prices you will be able to increase your margins in those too cheap products and increase your sales in those products with too high prices.
Find out how Minderest can take your business to the next level.
Contact our pricing experts to see the platform in action.