User generated content: how to add user reviews and comments in your online store
Request a demo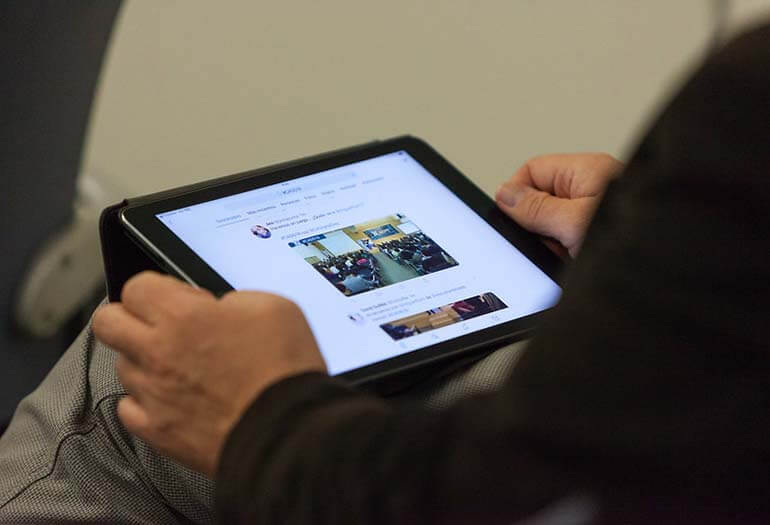 If digital experts coincide on something, it is invariably the important role of users in any online environment. Hence, the content generated by users has an increasingly prominent position in all types of websites, including online stores.
In eCommerce, content created by users is particularly relevant as a support to the purchase decision. Both content marketers and specialists in customer journey, know perfectly how they can influence the conversion of ratings and comments of other buyers and users.
The perfect way to integrate user content in an online store does not exist, however, there is a set of elements and good practices that can enhance the user generated content in any eCommerce.
What formats can this content take within an online store? Let's see four examples:
Users comments about the product. Having an area on the product page of an eCommerce so that users can leave their comments about it, is essential. The objective is that potential buyers can have, together with the product description, the real vision of others who have already purchased. In addition, this is a perfect space for users to resolve their doubts regarding aspects that may have worried others. How to request that a buyer leave their comments? The most common way is via an automatic emailing action. Today even users themselves are prone to leave their comments, so with a little bit of cunning it will be possible to get a good participation ratio.

Ratings. In the same way that comments can be generated in the eCommerce system, it is also possible to translate them into visual evaluations about the product itself. Stars, numerical ratings, colours... The options are endless with the only exception that they are easily recognisable by other users.

Pictures of the products. Allowing buyers to attach their own photographs is an extra added-value for other users. A picture is worth a thousand words, and if the product image of the product page was not enough, the photographs from each buyer will help give a real vision of how it really is. Detailed characteristics, the fit of a garment, sizing, colours... This is a key aspect for enhancing the sale and creating community among the users themselves.

Product reviews. In addition to the direct comments there are other innovative formats that allow you to implement user generated content from another perspective. A clear example are videos, participation by influencers or events created by the brand. In all of them, the role of the user is much more powerful, either forced or by the extension of their own content. At no time should this type of user content be confused with sponsorships; in this case, the challenge is to get real brand promoters, prominent, stellar users, who have relevant participations in the eCommerce experience.
Social networks as an environment for participation in ecommerce
Today, social networks are part of everyone's day to day. And among buyers, it isn't going to be any less. How can we encourage their participation with the online store to generate content by themselves?
Here, the social network that will be used will greatly influence this. However, there are common actions that can be put into practice.
Right now, Instagram is the social network par-excellence in terms of trends and purchases. In this environment, the participation of users and buyers can be motivated thanks to brand tagging in photos and hashtags. This allows you to even make the purchases via the social network itself, with this being an extension of the eCommerce itself. In addition, the celebration of contests is also in great demand for users to generate interactions with the brand.
On the other hand, and in a more indirect way, it is also possible to involve users through social networks with the sharing function. You can share the product page, whatever you have bought or your own comment about the online store. Any of these options will make the link between user and store feasible.
The content created by the users themselves is key to motivate sales among the undecided, help potential customers to choose the best product to meet their needs and, of course, to enhance brand image of your online store. Undoubtedly, an element in which to invest time and money for your online store if you want to boost your sales.
Find out how Minderest can take your business to the next level.
Contact our pricing experts to see the platform in action.