Email as a new optimization channel for eCommerce sales
Request a demo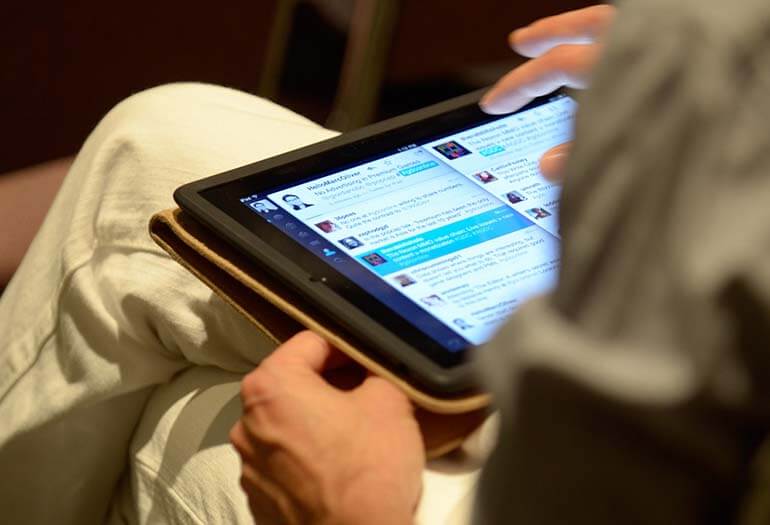 The virtues of email as a support for the marketing funnel are more than proven. We have already talked about how an email sent at the right time can transform that abandoned cart. Even so, the true potential of this method of communication goes much further, postulating itself as a strong tool to boost your eCommerce sales. Sending a newsletter every 15 days? Designing simple confirmation emails? With emails, there is a whole world of possibilities that can improve the sales in your online store.
According to the platform Shopify, the total eCommerce sales in 2021 will surpass 4.9 trillion dollars. These sales will be enhanced by an ever-greater digitalization of users' daily processes along with greater confidence in online businesses. For this, constructing a solid relationship with the audience is essential. Maintaining fluid communication with users and delivering each message at the necessary time is vital to position any eCommerce business as a reference point in its sector.
The emails sent by eCommerce companies and brands are one of online shoppers' preferred resources. Their advantages? They are very nonintrusive messages with a direct utility and use at the time the user chooses. It seems that one of the reasons that shoppers prefer this type of communication is that it does not interrupt them on other channels or while they are using their devices.
Within the world of marketing, some structures are already assumed and internalized as essential for accompanying the shopper through their customer journey. But, of all of those, there are three key emails that will reinforce the strength of sales for your eCommerce business: the promotional email, the cross-selling email, and the cart recovery email.
The promotional email always appears in the mind as a simple publicity channel. It usually has its creativity embedded in the form of a large banner, fine print with the legal requirements of the communication, and nothing more. Nevertheless, this is one of the options that generates the most possibilities in terms of customer loyalty to specific events. The key lies in the personalization of your offers.
Categorizing each of your online store's shoppers or subscribers will be key for sending them the same message with a specific design and orientation. Asos, one of the most relevant online fashion stores in Europe, is a clear case of success in this field. This eCommerce business, which also functions as a marketplace, sends out emails based on divisions for students and the saved preferences for each user. Product offers, discounts on specific categories, price changes on products in their wish lists…
Within this category of emails can also be found all of those promotional emails with a personalized or individualized component. Discounts for events, birthdays, subscription anniversaries… Almost any excuse is perfect for making that already-engaged user feel special and, therefore, more likely to repeat their purchase.
As for cross-selling emails, their goal is to multiply the earnings per user. In this case, we can choose from two essential paths:
Related products in the confirmation email. This is definitely the most common formula used by online stores to propose new products. There are, however, major doubts that arise in terms of their instant effectiveness. The problem is that this type of offer does not usually mean that there will be a direct transaction afterwards. Keep in mind that the user has just invested with their last purchase and will probably be more reluctant to spend again in a hurry. The positive part lies in their seeing the product and in the interest raised that, in the medium term, could result in a repeat purchase.

Products recommended at a time after purchase. This option involves a funnel being constructed with set time periods identified which says how many days after making a purchase a new promotional email with products that might also interest the user will be sent. Without a doubt, the main value to be found in this type of email is the high degree of personalization that can be offered, since it is based solely and exclusively on the products that the user has already acquired. Besides, the space left between the user's last contact with the store will give them the necessary breathing room they need to avoid feeling overly saturated.
Finally, as we said at the beginning, the cart recovery email is another of the strengths of this communication channel has to improve the sales ratio for your eCommerce business. In this type of email, there is a wider scope in terms of design. Each brand has its own tactics and communicative tone to use to redirect the user towards completing their purchase. In this case, the difference between the sale of intangible products or services may be more noticeable. When faced with a good or service that cannot be seen or touched with a photograph of the product, that emptiness has to be filled in with the creativity necessary to engage the potential buyer.
Email marketing, despite everything that it may seem, continues to be one of the pillars of online sales. Exploring all of its possibilities will be what opens the door to increase your sales in the eCommerce world.
Find out how Minderest can take your business to the next level.
Contact our pricing experts to see the platform in action.