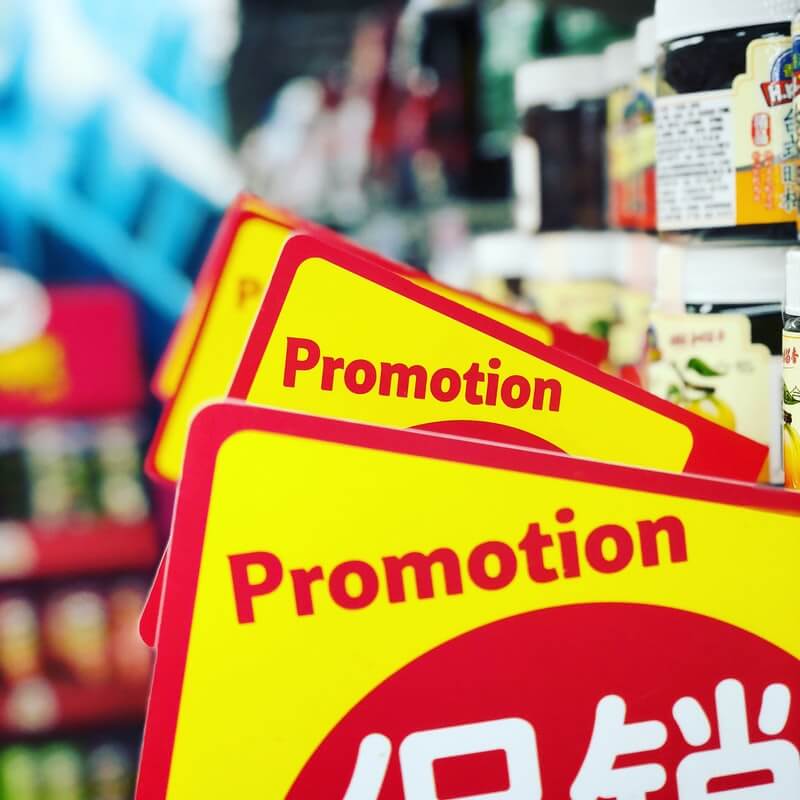 Promotional marketing is very present in our daily lives. It has to do using special offers to increase the user's interest and influence their purchase decision. This kind of marketing can also make a product or a company stand out among its competitors.
The most important factors that will determine if a user chooses to complete their purchase in one eCommerce store or another is the price and the offers. This is why using promotional marketing techniques appropriately in your online store can help you increase sales, gain customer loyalty, and attract new customers.
You must keep in mind that not all strategies are effective for all products or services. The key to carrying out these techniques correctly is to know the advantages of each. This will allow you to know when and how to implement them.
Discount coupons 
These are always an effective way to increase the sales of a specific product and counteract any actions taken by the competition. They are usually offered in exchange for subscribing to an eCommerce business. This type of promotion isn't a good way to build customer loyalty, though. It's more focused on capturing new customers since the user will be motivated by a sense of opportunism.
Free samples
The main benefit offered by this kind of strategy is that it stays in the consumer's memory and has a great influence on their future purchase decision. It's highly recommended as a way to get rid of any uncertainty the customer might feel about the launching of a new product or one whose characteristics have been modified. These free samples can even be included in customers' orders.
Cross-promotions
Brands usually offer two products as part of the same package or as a gift. You must bear in mind that the products included in the pack are not substitutes for each other. In other words, they don't tend to cannibalise because then the promotion would be ineffective.
Giveaways and contests
Giveaways and contests are very effective if you want to promote a certain product and can be done in many ways. One way is to encourage users to participate by buying the product that you want to promote beforehand. Another option is to allow them to participate by collecting coupons or by sending messages through social networks. For this strategy to be effective, the prize must be attractive.
Offer a greater quantity of the product
This basically consists in increasing the quantity of the product you want to promote. The price should obviously remain exactly the same since this will make the client perceive it as "more for less".
Free shipping
The price of shipping can have a great influence on the purchase decision. Offering free shipping can be very attractive even if you've included the proportional price of shipping in the product price. Of course, if you offer free shipping, you must make this very visible on your website to ensure that the user will see it no matter where they're browsing.
Find out how Minderest can take your business to the next level.
Contact our pricing experts to see the platform in action.