What is Amazon Best Sellers Rank? What are the benefits?
Request a demo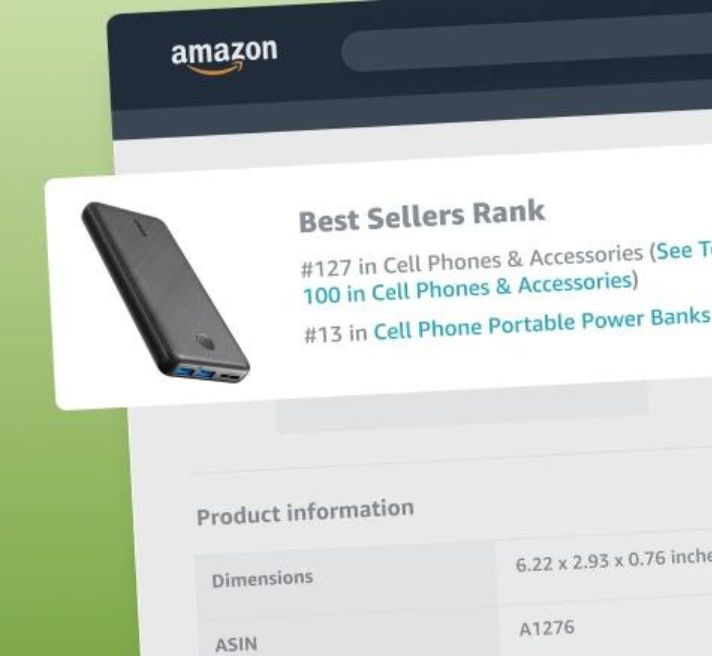 The Amazon Best Sellers Rank or Amazon BSR ranks all products available on the marketplace according to their sales volume. This ranking gives each product a position or numerical value, indicating how it is selling compared to other products from the same category and subcategory worldwide. Consumers can identify the best-selling products worldwide and the position of the product they are considering buying. The ranking is displayed on each product's description page and updated periodically. This information will help you adapt your pricing strategy to improve your Amazon Best Sellers Rank. First, let's look at how this metric is calculated and the benefits it delivers for eCommerce and sellers.
How the Amazon Best Sellers Rank is calculated
The Amazon BSR indicates the volume of sales and the number of orders placed for each product. The marketplace takes into account a product's sales history and updates its ranking several times a day. Although this metric will be of interest to eCommerce, this ranking does not value page traffic, user reviews, or ratings. You should also analyze these metrics to evaluate the effectiveness of your Amazon product page.
Benefits of Amazon Best Sellers Rank for eCommerce
A high ranking on the Amazon Best Sellers Rank helps sellers optimize sales on the marketplace. Here's why: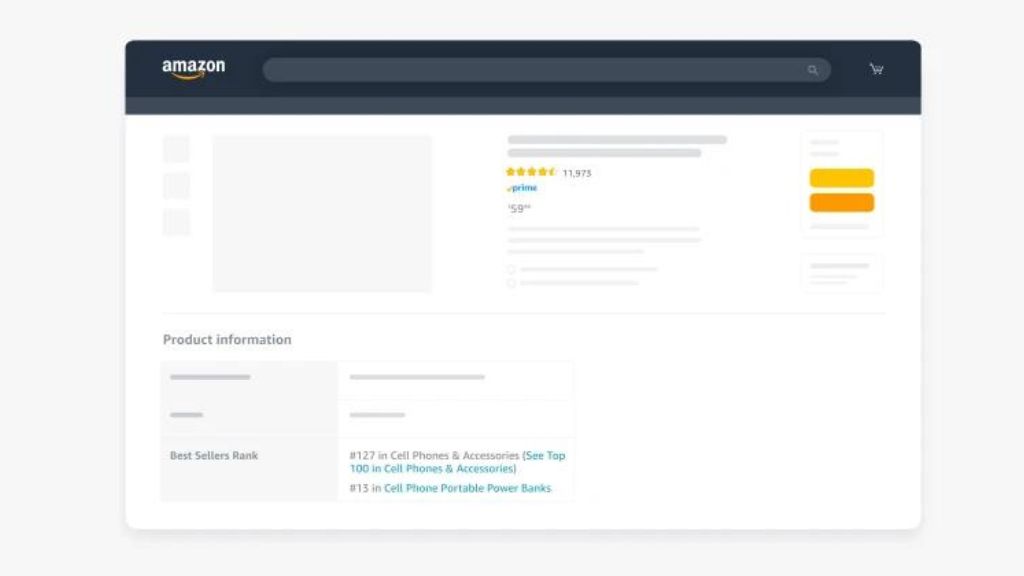 Higher conversion rate: The Amazon BSR positionning conditions users' final purchase decision. They will be more inclined to buy items with a higher sales volume. The marketplace awards "Best Seller" labels for the highest-selling products in a category, making the product more visible and attracting users' attention.
Campaign analysis: Studying how the Amazon BSR of your own and competitors' products varies, may help you define future sales campaigns or optimize your pricing strategy. For example, you can see the impact of a discount campaign on your order volume, and whether it has affected your worldwide ranking compared to other sellers.
Identify Opportunities: Browsing the Amazon Top Sellers List can also help you identify gaps in your catalogue, or new products that are working well that you might want to launch. It can be a good way to find out about supply and demand to help define new business plans.
To make the most of these benefits, especially when it comes to the conversion rate, it is vital to have a consistent pricing strategy tailored to the needs of this sales channel. Given the characteristics of the marketplace, an effective strategy would be to use dynamic pricing to adapt to the constant price changes made by other companies and Amazon itself. You can start improving your BSR worldwide.
Find out how Minderest can take your business to the next level.
Contact our pricing experts to see the platform in action.